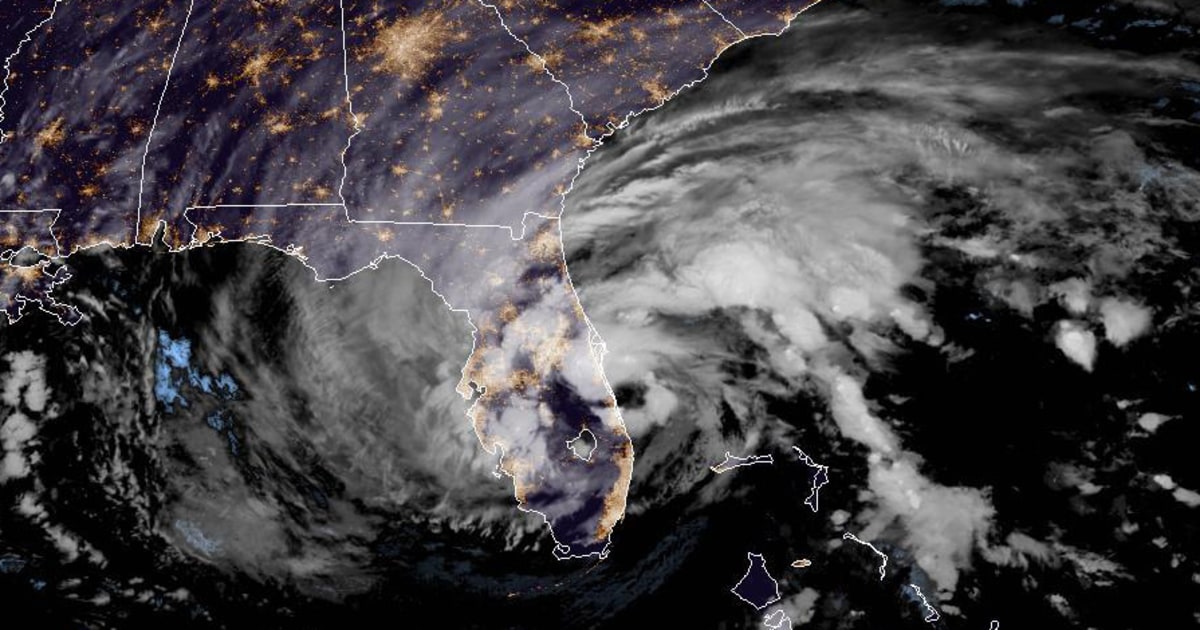 www.nbcnews.com
Hurricane Nicole weakens to tropical storm after making landfall in Florida
Hurricane Nicole weakened into a tropical storm shortly after making landfall on Florida's Atlantic coast just south of Vero Beach early Thursday, officials said.
Local
Hurricane Nicole made landfall on Florida's Atlantic coast just south of Vero Beach early Thursday, leading to widespread power outages and warnings of potentially life-threatening storm surge.
The hurricane made landfall at around 3 a.m. EST on the east coast of the Florida peninsula on North Hutchinson Island, with sustained winds estimated to be around 75 mph, the National Hurricane Center said.
Just under an hour later, the hurricane center said Nicole had weakened into a tropical storm as it made its way over east-central Florida, bringing strong winds, heavy rains and dangerous storm surge.
Residents also faced widespread power outages Thursday morning, with more than 180,000 customers without electricity in the state as of 6:45 a.m. EST, according to outage-tracking website poweroutage.us.
A dangerous storm surge is expected along parts of the east-central and northeastern coast of Florida, as well as portions of coastal Georgia and the Florida Big Bend along the Gulf coast, the NHC warned.
It said that the storm surge would be "accompanied by large and damaging waves" along the Atlantic coast, adding that residents should follow guidance from local officials.
Hurricane warnings had covered Florida's coast from Boca Raton to the county line between Flagler and Volusia counties, which is northeast of Orlando, in advance of the storm's landfall.
Florida Gov. Ron DeSantis said 600 National Guard members have been activated and 16,000 utility workers were on standby. A state of emergency was declared for 45 of the state's counties.