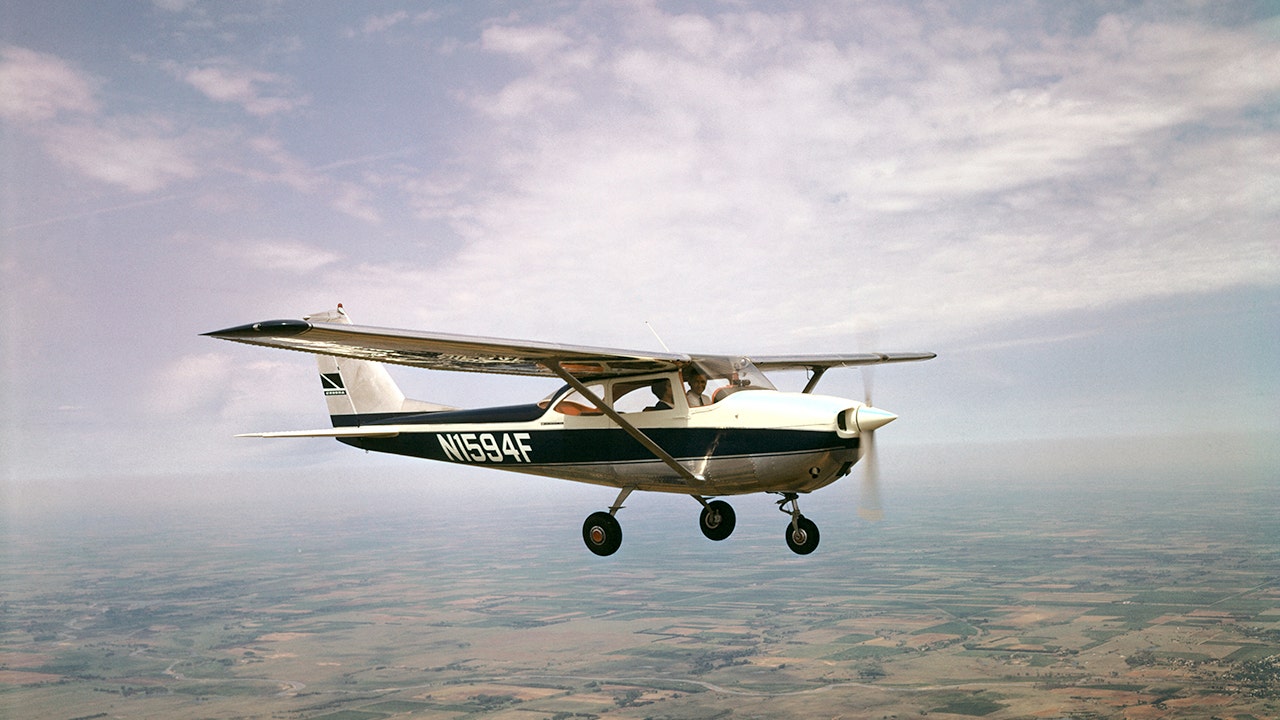 www.foxnews.com
Minnesota plane crashes into home, killing 3 on board
A small aircraft crashed into the second floor of a residential building in Hermantown, Minnesota, Saturday, leaving three people dead.
Local
Three people in their early 30s aboard a small airplane died when the Cessna crashed into a home in Minnesota late Saturday.
Federal and local authorities in Minnesota are investigating the scene in Hermantown, which is located just west of Duluth and about 150 miles north of Minneapolis.
Officials described the victims as two males from Burnsville and a female from St. Paul. Their names have not been released.
Hermantown Police Department officers responded to the scene just before midnight after they were notified by the Duluth International Airport that a small airplane crashed onto the second floor of a residential building, the department said in a statement.
The control tower said the last known location of the 4-seater Cessna 172 airplane was about 1 to 1.5 miles south of the airport. Emergency response crews ultimately found the wreckage in the backyard of a property on the 5100 block of Arrowhead Road, police said.The single-engine aircraft struck the second floor of the home before falling and coming to rest in the backyard, Hermantown police said. The two occupants of the home were not injured.
Investigators are still piecing together what may have caused the crash. The National Transportation Safety Board and Federal Aviation Administration say they are investigating the incident.