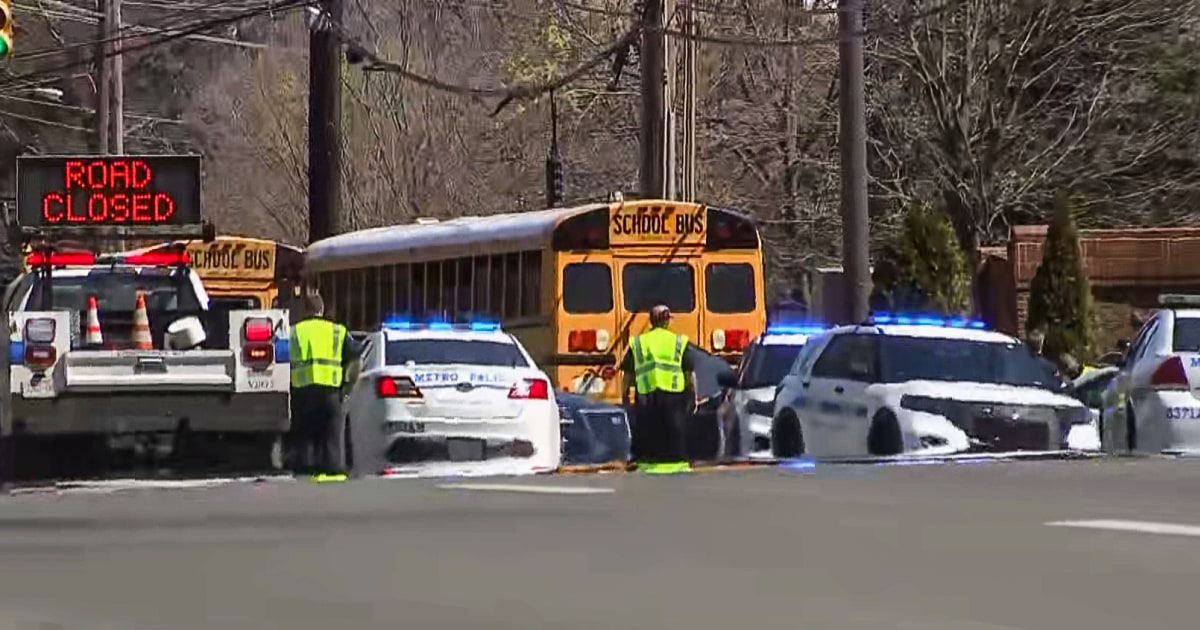 www.nbcnews.com
Nashville school shooting live updates: Six killed, including three children
The latest news and live updates on the The Covenant school shooting in Nashville, Tennessee this morning, which left multiple injuries and the shooter dead.
Local
The shooter responsible for killing 3 students and 3 adults at The Covenant School is a 28-year-old Nashville woman, according to the Metropolitan Nashville Police Department. She is also dead.
Officials previously said the shooter appeared to be a teenager.
At an event in Washington on Monday, first lady Jill Biden spoke about the shooting at The Covenant School in Nashville.
"While you've been in this room, I don't know whether you've been on your phones, but we just learned about another shooting in Tennessee — a school shooting — and I am truly without words," she told the audience.
"And our children deserve better. And we stand, all of us, we stand with Nashville in prayer," she added.
Press Secretary Karine Jean-Pierre says the president has been briefed on the deadly school shooting in Nashville.