This post may refer to COVID-19
To access official information about the coronavirus, access CDC - Centers for Disease Control and Prevention.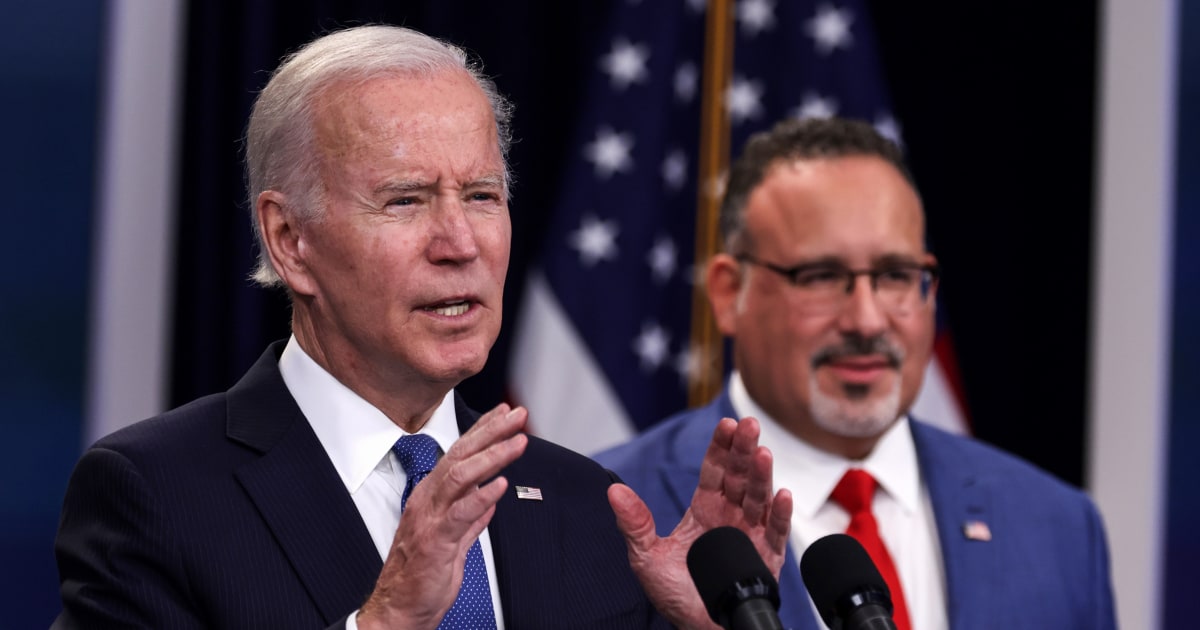 www.nbcnews.com
Supreme Court to hear arguments on Biden's student loan forgiveness plan
The Supreme Court delayed a decision on allowing President Joe Biden's student loan forgiveness plan, announcing it will hear oral arguments on an expedited basis.
Politics
WASHINGTON — The Supreme Court on Thursday delayed a decision on whether to grant President Joe Biden's bid to implement his student loan forgiveness plan, announcing instead that it will hear full oral arguments on an expedited basis.
In a brief order, the court said it would hear arguments in February with a decision soon to follow. In the meantime, the plan remains blocked.
Solicitor General Elizabeth Prelogar filed an emergency application Nov. 18 on behalf of the Biden administration asking the justices to lift an injunction imposed by the St. Louis-based 8th U.S. Circuit Court of Appeals. In a separate case, a federal judge in Texas has also blocked the plan. The 5th U.S. Circuit Court of Appeals on Wednesday refused to lift that hold, meaning that the administration could soon appeal that case to the Supreme Court too.
Prelogar said that the 8th Circuit's decision "leaves millions of economically vulnerable borrowers in limbo, uncertain about the size of their debt and unable to make financial decisions with an accurate understanding of their future repayment obligations."
Various individuals and groups have challenged the proposal, with the case now at the Supreme Court involving claims brought by six states: Nebraska, Missouri, Arkansas, Iowa, Kansas and South Carolina. The states' lawsuit is backed by 17 other states.
A federal judge had ruled that the states did not have legal standing to pursue the lawsuit, but the appeals court disagreed, focusing on a Missouri agency that services federal student loans. The state argues that the agency would lose revenue if loans are forgiven.
In court papers, the states' lawyers said the administration was using the Covid pandemic as "a pretext to mask the president's true goal of fulfilling his campaign promise to erase student loan debt."