This post may refer to COVID-19
To access official information about the coronavirus, access CDC - Centers for Disease Control and Prevention.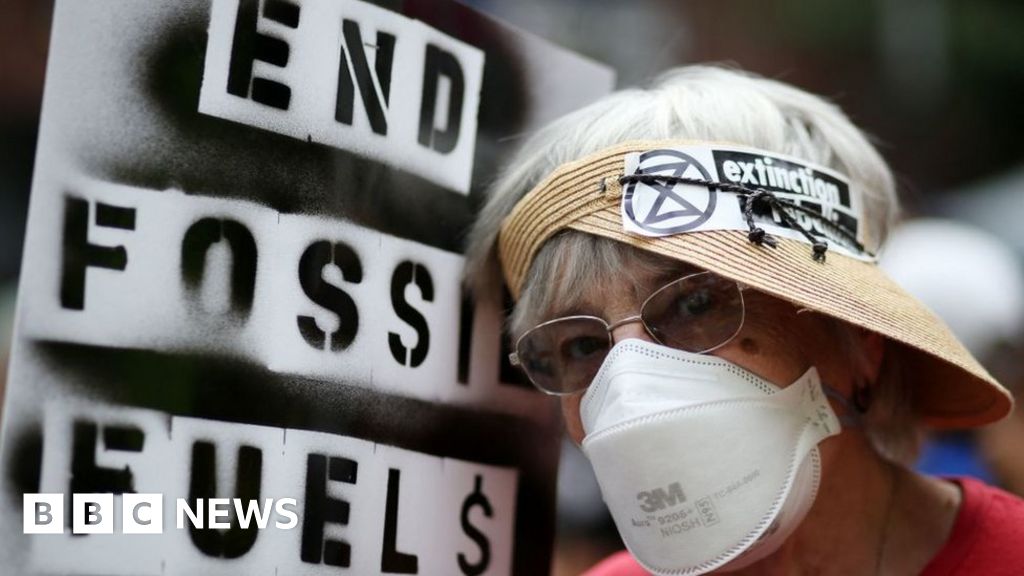 www.bbc.com
United Nations General Assembly leaders look for unity over crises
Many of those gathering in New York will want to prioritise climate change over the war in Europe.
Politics
It is called the United Nations - but right now it seems anything but united.
The 140 or so world leaders gathering in New York for their annual assembly have a lot on their plate: Russia's invasion of Ukraine, a global cost of living crisis, a worsening climate emergency, and the disruption of new technologies such as artificial intelligence.
There are disagreements internationally not only over what is most important but also what the remedies should be.
"People are looking to their leaders for a way out of this mess," says Antonio Guterres, the UN Secretary General.
"Yet in the face of all this and more, geopolitical divisions are undermining our capacity to respond."
A new multi-polar world is emerging, he says, leading to "escalating tensions, fragmentation and worse".
Take Ukraine, President Volodymyr Zelensky will want to rally support from world leaders in New York, in what will be a key test of international opinion about Russia's invasion. He will address the UN general assembly for the first time in person, before taking part in a debate at the UN security council.
Naturally Mr Zelensky will urge existing allies to maintain their support despite concerns about the slow progress of his army's counter-offensive against Russian forces. But he is also expected to use the opportunity to ask for fresh backing from world leaders from countries in Africa, Asia and Latin America, many of whom have refused to condemn Russia's invasion.
There is an awareness in both the West and in Ukraine that there is a need to remake their argument to the so-called Global South, where many countries have failed to condemn Russia's invasion and would prefer the war to end, even if that means Ukraine ceding territory. Western powers want to make the point that the war is not just a European security issue but an economic crisis that affects the whole world.
The problem Mr Zelensky and his Western allies face is that many leaders want the annual UN gathering to focus more on the climate crisis and their economic difficulties rather than the war in Europe.
The UN general secretary, Mr Guterres, has recognised this and is hosting separate summits to discuss the world's faltering efforts to reduce poverty and address climate change.
UN members signed up to 17 so-called "sustainable development goals" (known as SDGs) in 2015. These targets - such as ending extreme poverty and tackling the climate crisis - are supposed to be met by 2030. But most are off track because of the pandemic, rising debt and global inaction - as well as the war in Ukraine.
So, Mr Guterres is looking for a new economic stimulus for the SDGs, and reforms to encourage international financial institutions to focus more on developing countries' needs.
Western leaders have recognised these tensions - between their security concerns and the economic worries of the Global South - and have come to New York promising action on global development issues.
Jake Sullivan, the US national security adviser, said President Joe Biden was "eager" to use his UN speech "to mobilise financial resources for the Global South for development and infrastructure needs".
While the UK foreign secretary, James Cleverly - who is in New York - said the SDGs were "seriously off track and we need to come together and recommit and accelerate their delivery by 2030".
But Western diplomats said this week that the UN was also a chance to convince neutral countries that Russia's invasion of Ukraine affected them all, damaging economies by raising food and energy costs.
"We should be able to walk and chew gum," one diplomat said.
"If all we do is turn up at these events and go on about Ukraine, it doesn't help the broader agenda.
"So part of it is making sure we are explaining the implications of [Russian President Vladimir] Putin's illegal invasion, especially the food security. But also that we are taking action on other issues, like the SDGs and climate financing."
This may be a task made harder by the fact that some Western leaders have chosen not to come to New York, including President Emmanuel Macron of France and the UK Prime Minister Rishi Sunak.
Mr Sunak has blamed diary pressures but critics have accused him of damaging Britain's international reputation. He will be represented instead by the Deputy Prime Minister, Oliver Dowden.
As is usual, Mr Putin will not attend. But his foreign minister, Sergei Lavrov, is coming and is expected to defend Russia's self-declared "special military operation" in Ukraine.
At their recent summit in India, the G20 nations chose not to invite Mr Zelensky and avoided condemning Russia by name for its aggression against Ukraine. Diplomats are hoping the fact that Ukraine's president will be coming to the UN in person will make it harder for countries to remain silent.
The United Nations general assembly will thus be a key moment for political leaders to meet and discuss the world's crises. But unity - the very watchword of this organisation - may be thin on the ground.