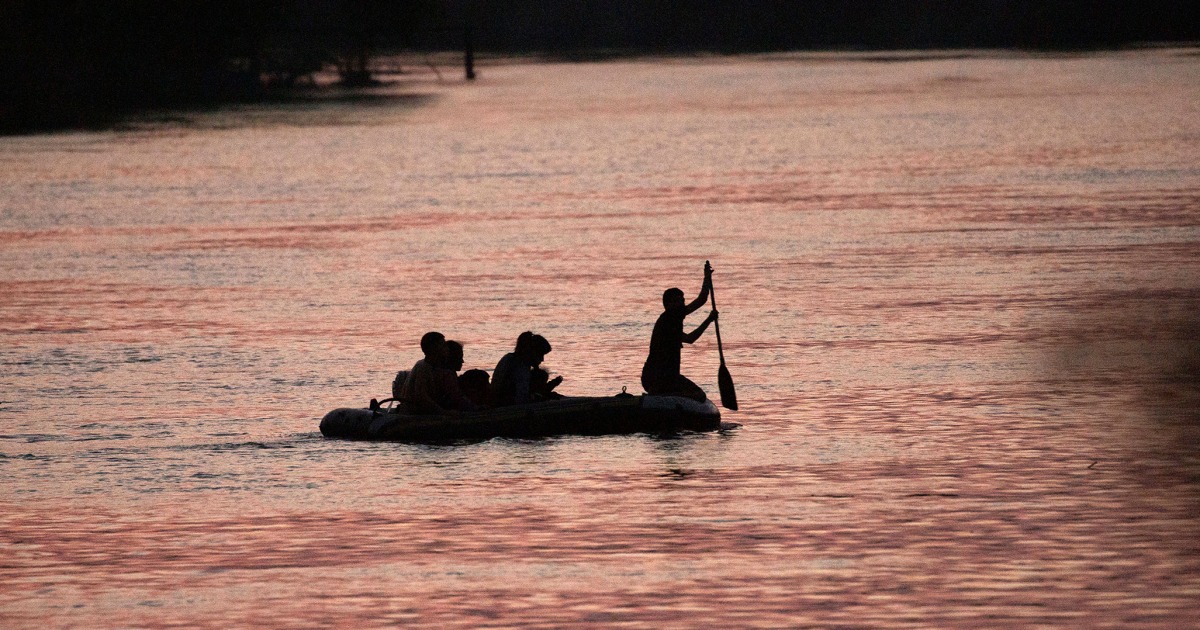 www.nbcnews.com
U.S. agents are helping to nab human smugglers in Central America
Arrests of migrants crossing the border have fallen 14 percent from May's record high, driven partly by U.S. agents in Central America helping to nab smugglers.
Local
Arrests of undocumented migrants crossing the U.S. southern border have fallen by nearly 14 percent from an all-time high in May, driven in part by an increase in U.S.-assisted arrests of smugglers in Central America, far from U.S. soil, according to internal briefing materials obtained by NBC News.
Agents from Customs and Border Protection, as well as Immigration and Customs Enforcement's Homeland Security Investigations, some of them in Central American countries, were responsible for the arrests of an average of 240 smugglers in a single week in June, according to the materials, prepared by the Department of Homeland Security for a White House briefing.
Agents working outside the U.S. provide intelligence to local law enforcement on smugglers to target for arrests, according to the document.
More than 1,300 DHS personnel are focused on targeting smugglers, and the agency has spent more than $50 million on the effort since April, a DHS spokesperson said.
The number of smuggler arrests in Central and Latin American countries increased in June, and the number of undocumented migrants crossing the U.S.-Mexico border began to fall from May's high of more than 7,700 daily apprehensions.
By the end of June, the numbers had fallen by 14 percent, and they have stayed relatively stagnant. In the first two weeks of July, the average number of undocumented migrants being stopped at the southern land border every day was 6,800, according to preliminary figures shared internally at CBP and obtained by NBC News.
Seasonal trends are also responsible for the drop, as in most years fewer migrants make the journey during the hot summer months. But monthly numbers actually rose in the summers of 2018, 2020 and 2021. And while the early months of 2022 had record levels of border traffic, crossings this July are on pace to fall below those of the same month last year.