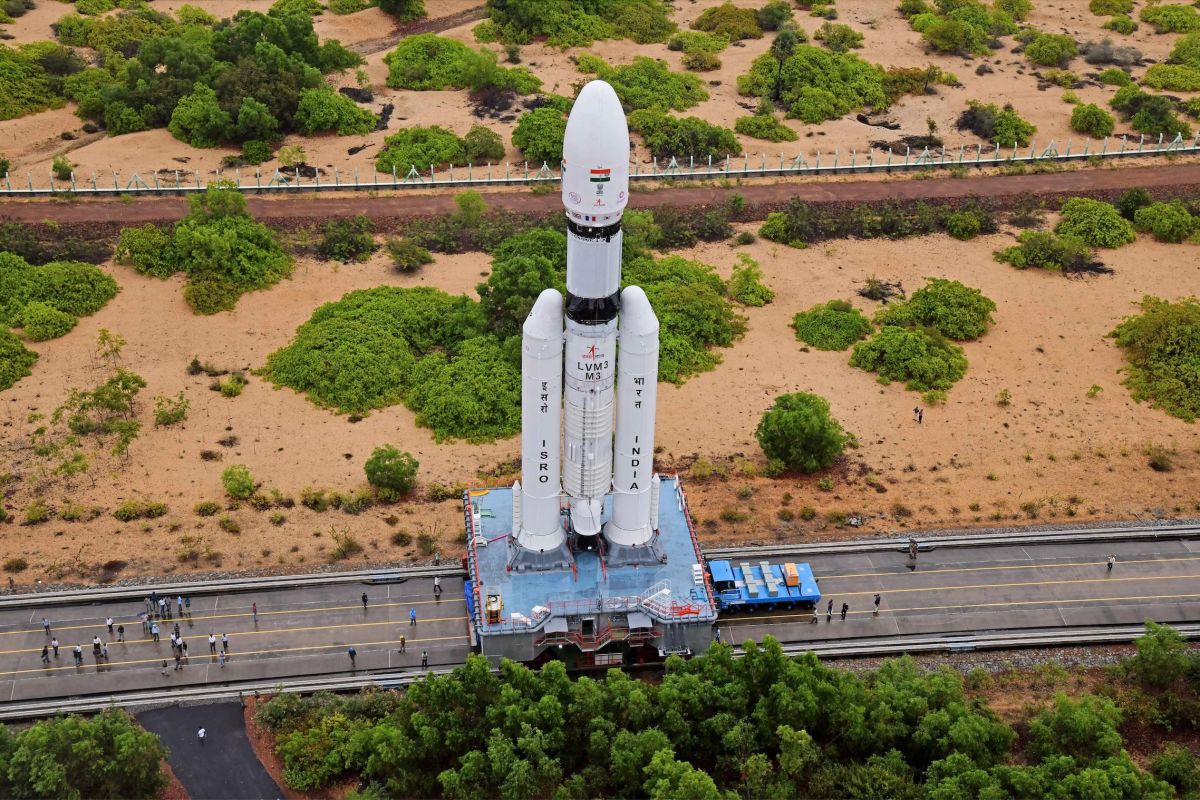 www.space.com
Watch Indian rocket launch final 36 OneWeb satellites tonight (March 25)
India's most powerful rocket is scheduled to launch the final 36 satellites for OneWeb's internet constellation Saturday night (March 25), and you can watch it live.
Science & Tech
A Launch Vehicle Mark-3 (LVM3) rocket lifted off from India's Satish Dhawan Space Centre Saturday at 11:30 p.m. EDT (0330 GMT and 9 a.m. India Standard Time on March 26), carrying 36 OneWeb broadband satellites toward low Earth orbit (LEO).
About 90 minutes later, the Indian Space Research Organisation (ISRO) announced that all 36 spacecraft had been deployed successfully (opens in new tab) into the intended orbit, a circular path about 280 miles (450 kilometers) above Earth. The satellites will raise their own orbits over the coming days and weeks, finally settling in at an altitude of about 745 miles (1,200 km).
Saturday's launch was a huge one for OneWeb. It was the 18th and final mission devoted to building out OneWeb's first-generation broadband constellation in LEO, which before Saturday consisted of 582 satellites.
"This launch will be one of the most significant milestones in OneWeb's history so far, with the launch adding an additional 36 satellites to the OneWeb fleet, the first-ever completed global LEO constellation," OneWeb representatives said in a prelaunch statement (opens in new tab).
"By completing the constellation, OneWeb is taking a pivotal step forward in delivering global coverage," they added.
Most of the 17 previous OneWeb launches were conducted by Russian-built Soyuz rockets operated by the French company Arianespace. But Russia's invasion of Ukraine in February 2022 sundered that partnership, impelling OneWeb to find new rocket rides for its satellites.
The London-based company soon did just that, inking deals with both SpaceX and NewSpace India Limited (NSIL), ISRO's commercial branch. SpaceX Falcon 9 rockets launched three missions for OneWeb, which is interesting, given that Elon Musk's company is building its own broadband constellation in LEO, called Starlink.
Saturday's liftoff was the second under the NSIL contract. The first, in October 2022, was also flown by an LVM3, which is also known as the GSLV MK III. ("GSLV" stands for "Geosynchronous Satellite Launch Vehicle.")
The 143-foot-tall (43.5 meters) LVM3 is India's brawniest rocket. It's capable of delivering 17,600 pounds (8,000 kilograms) of payload to LEO, according to its ISRO specifications page (opens in new tab).
The 36 OneWeb satellites that went up Saturday weigh a total of 12,798 pounds (5,805 kg), ISRO wrote in a mission description, which you can find here:
https://www.isro.gov.in/media_isro/pdf/Missions/LVM3/LVM3_M3_OneWeb_India2_Brochure_V9.pdf