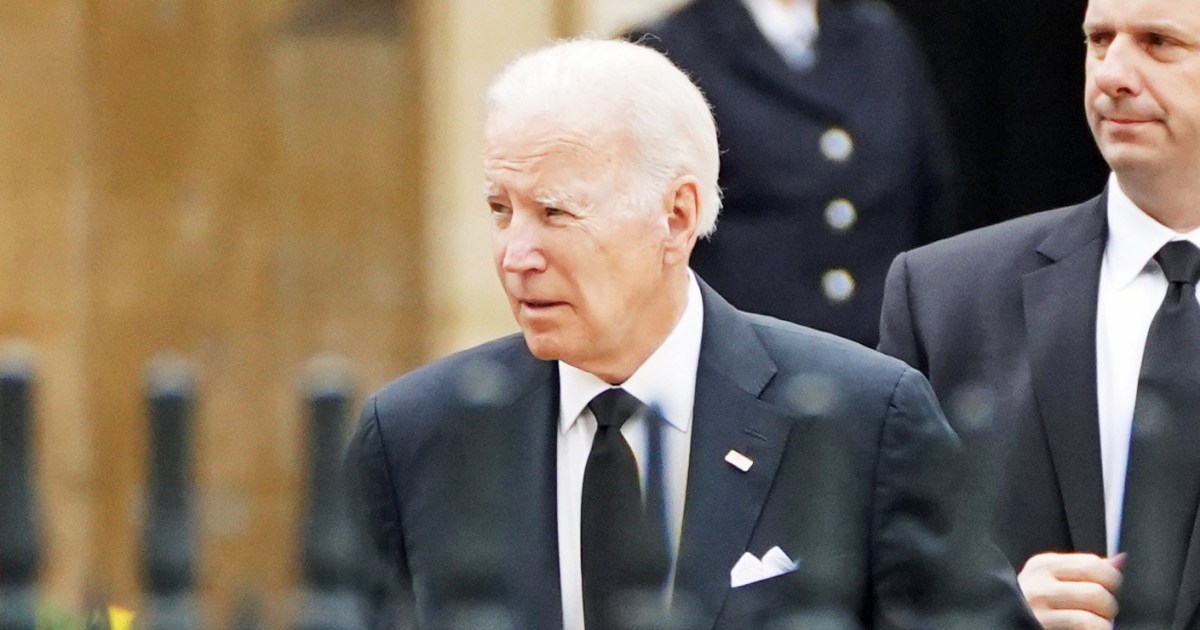 www.nbcnews.com
Which world leaders are attending Queen Elizabeth II's funeral?
President Joe Biden, European royalty and Commonwealth leaders are among the 500 foreign dignitaries expected to gather for the state funeral in London.
International
LONDON — Leaders and heads of state from across the globe have come together in central London to attend the state funeral of Britain's Queen Elizabeth II on Monday.
Around 500 foreign dignitaries were attending the service at Westminster Abbey, including President Joe Biden, kings and queens from across Europe, and leaders of Commonwealth nations.
The queen spent four days lying in state at the Palace of Westminster to allow members of the public to pay their respects. Her coffin was moved to the abbey early Monday for the state funeral service, which is scheduled to begin at 6 a.m. ET.
London's Metropolitan Police service said it was engaged in its largest policing operation ever.
Biden arrived separately from many of the dignitaries, accompanied by first lady Jill Biden.
Members of royal families across Europe confirmed that they were attending, including Spain's King Felipe VI and Queen Letizia, and the previous Spanish king and queen, Juan Carlos and Sofia. Denmark's Queen Margrethe II and her heir, Crown Prince Frederik, were also attending.
Royal households from Norway, Sweden, the Netherlands and Belgium all confirmed that they were traveling to London for the funeral, according to Reuters. Monarchs attending from outside Europe include Japan's Emperor Naruhito and Empress Masako.
Among the national leaders in Europe who were attending is French President Emmanuel Macron. On Thursday, he wrote in a tweet that the link between France and the United Kingdom is "unbreakable."