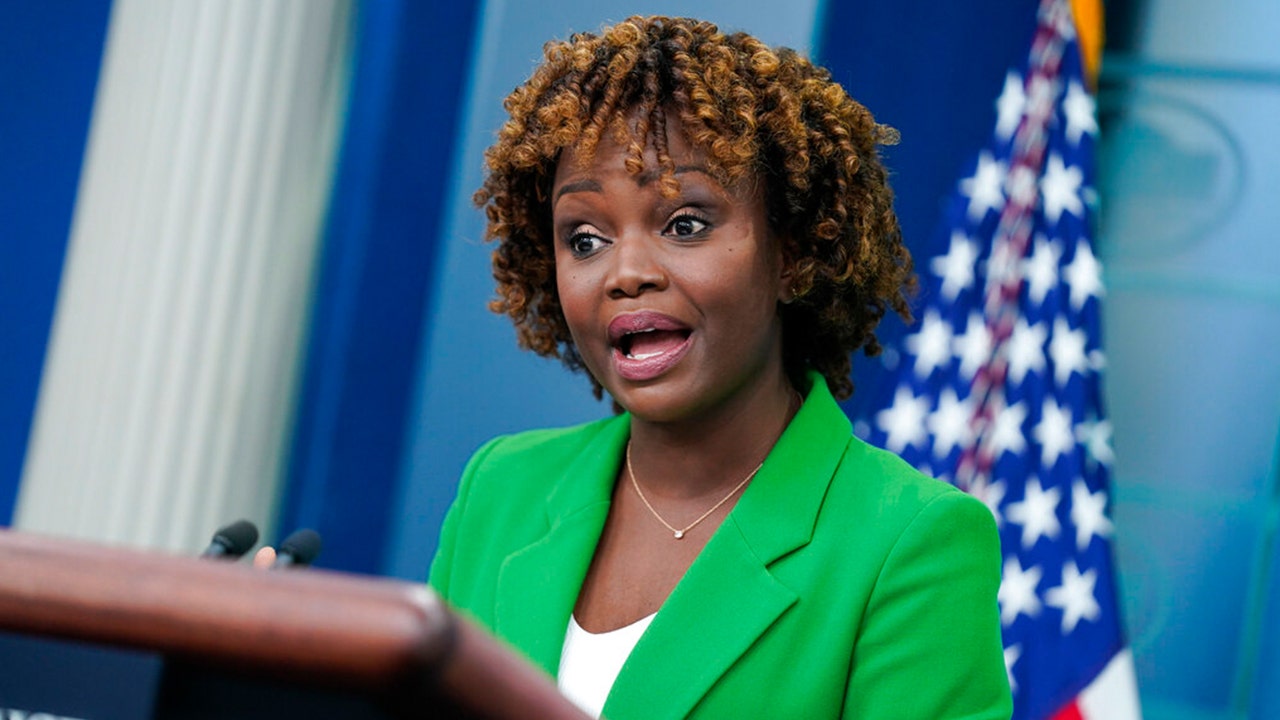 www.foxnews.com
White House slammed for pledging to keep a 'close eye' on 'misinformation' on Twitter: 'Absolutely insane'
Twitter users slammed press secretary Karine Jean-Pierre Monday for saying the White House is "keeping a close eye" on the platform in the wake of Elon Musk taking it over.
Politics
White House press secretary Karine Jean-Pierre faced new criticism Monday for saying that the Biden administration is "keeping a close eye" on Elon Musk's newly acquired Twitter over concerns about the spread of "misinformation" and incitement to violence on the platform.
Her comments at a press briefing were sparked by a question from Reuters' Andrea Shalal, who asked about Twitter becoming a "vector of misinformation." Shalal wondered what "tools" the administration has and who at the White House is monitoring Twitter.
"This is something that we're certainly keeping an eye on," Jean-Pierre said. "Look, we have always been very clear that when it comes to social media platforms it is their responsibility to make sure that when it comes to misinformation, when it comes to the hate that we're seeing, that they take action, that they continue to take action. Again, we're all keeping a close eye on this."
She continued, "We're all monitoring what's currently occurring. We see it with our own eyes of what you all are reporting and just for ourselves what is happening on Twitter."
"But again, social media companies have a responsibility to prevent their platforms from being used by any user to incite violence especially violence directed at individual communities as we have been seeing and the president has been very clear on calling that out. He'll continue to do that, and we're going to continue to monitor the situation," Jean-Pierre concluded.
Social media users quickly zeroed in on the press secretary "ominous" statement about the administration "keeping a close eye on" Twitter.
Bryan Dean Wright, a conservative commentator and former CIA officer, tweeted, "These are the words of a regime. Not a republic."
The House Judiciary GOP tweeted, "Why is the Biden White House scared of the First Amendment and @Elon Musk?"
Ilya Shapiro, director of constitutional studies at the Manhattan Institute, said Jean-Pierre's comments likely violated the Bill of Rights.
"That statement sounds ominous and is likely a First Amendment violation in and of itself," Shapiro tweeted.
James Hirsen, a New York Times bestselling author and attorney, encouraged the Biden administration to "Keep an eye on the border," instead of Musk's social media platform.