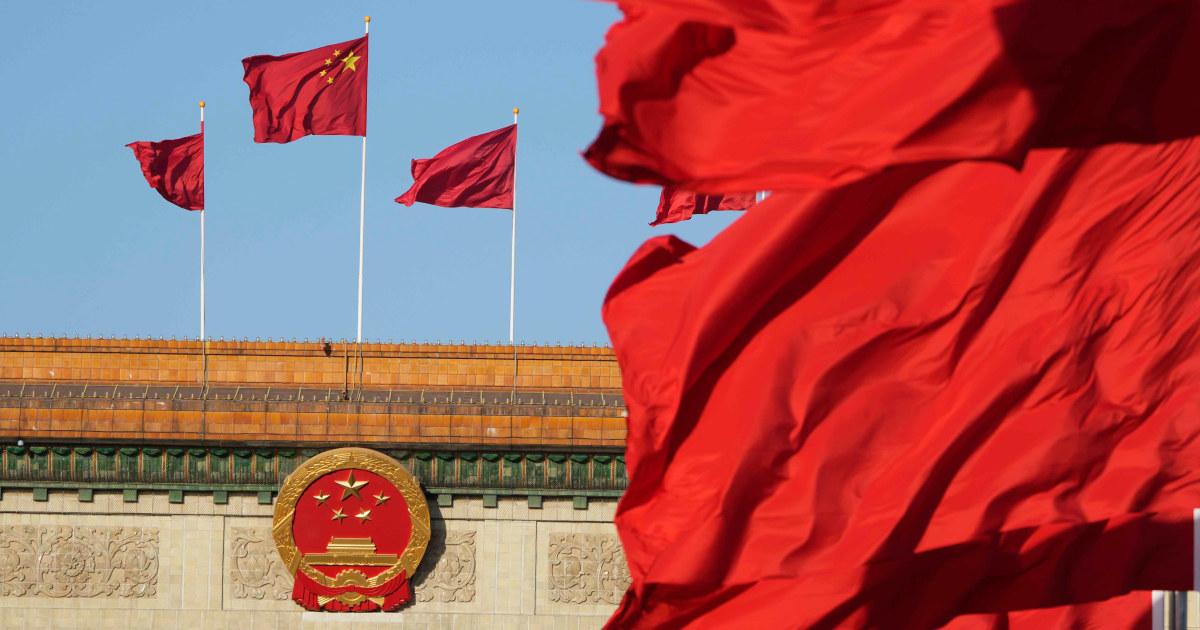 www.nbcnews.com
Will Chinese hacking derail U.S. hopes for a thaw with Beijing?
The U.S. is warning American firms about a new type of malware that a state-sponsored Chinese hacking group it trying to insert into critical infrastructure.
International
The State Department is warning American firms to be on guard for a new type of malware that it says a Chinese state-sponsored hacking group has been trying to insert into the computer systems of critical infrastructure across the U.S, including in Guam.
The presence of the suspicious computer code was announced on Wednesday by Microsoft in a warning it issued to private sector users of their software. Guam is the location of a critical U.S. Marine base that would respond to China if it attacked Taiwan.
The National Security Agency also issued an alert to electrical utilities, nuclear power stations, water systems, railways and other key sectors that could be vulnerable.
"The US intelligence community assesses that China almost certainly is capable of launching cyberattacks that can disrupt critical infrastructure services within the United States," State Department Spokesperson Matt Miller told reporters on Thursday. "It's vital for government network defenders in the public to stay vigilant."
The news comes as U.S. and Chinese officials are holding their first cabinet level meetings in Washington during the Biden administration, with Commerce Secretary Gina Raimondo meeting with her counterpart, China's Minister of Commerce Wang Wentao. U.S. officials said that the two officials had "candid and substantive discussions" on Thursday and that Raimondo "raised concerns" about recent government actions against U.S. companies operating in China.
Also scheduled to meet with Wang was the U.S. Trade Representative Katherine Tai. They will both also attend an APEC meeting in Detroit on Friday and Saturday along with ministers from other Asian and Pacific countries.
Asked whether the cyberattack could affect the economic talks, State Department Spokesperson Miller said, "We do intend to use our conversations with the Chinese government to press on areas where we have concerns."
Before leaving the G-7 Summit in Japan on Sunday, President Joe Biden expressed optimism that the U.S. and China would soon be able to improve relations between the countries. Tensions heightened after the U.S. shot down a Chinese spy balloon in early February off the South Carolina coast after it crossed the U.S. from Montana to the Atlantic.
China has maintained it was a weather balloon that had blown off course, repeating that claim most recently in meetings National Security Advisor Jake Sullivan held with China's Foreign Minister Qin Gang two weeks ago in Vienna, Austria. China had earlier halted regular military-to-military communications with the Pentagon to protest then-Speaker Nancy Pelosi's trip to Taiwan last September.
A senior Biden administration official told NBC News that the two meetings with the Chinese officials in Washington could bolster Biden's push for a diplomatic thaw between the two countries. The official suggested that a trip to China by Secretary of State Antony Blinken that was cancelled after the balloon was shot down could be rescheduled by August, as well as visits by Treasury Secretary Yellen, Commerce Secretary Raimondo, and Climate Envoy John Kerry.
But China's Foreign Ministry reacted harshly to the hacking accusation Thursday, accusing the U.S. of working with its allies to launch a coordinated disinformation campaign.
"We noted this extremely unprofessional report—a patchwork with a broken chain of evidence," Chinese MFA Spokesperson Mao Ning said. "We also noted that the U.S. National Security Agency (NSA) and the cybersecurity agencies of the UK, Australia, Canada and New Zealand, almost simultaneously issued similar reports."
Another negative signal came when China's newly appointed Ambassador to the U.S., Xie Feng, arrived in the U.S. on Tuesday and said, "the relationship is faced with serious difficulties and challenges."
On Thursday, Ambassador Feng met with Under Secretary of State for Political Affairs Victoria Nuland at the State Department. Nuland tweeted a photograph of herself shaking hands with the new Chinese envoy and tried to strike an optimistic note about easing tensions, writing, "Open dialogue is critical to managing our relationship."