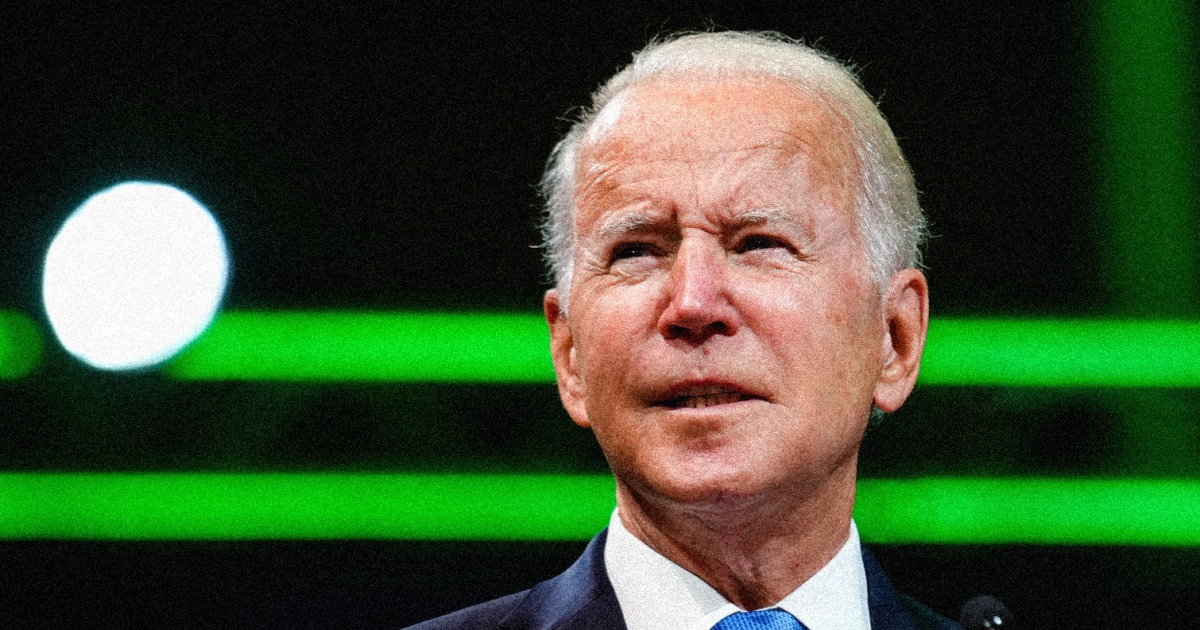 www.nbcnews.com
Will Trump run in 2024? Some of Biden's top donors are banking on it
worried about his re-election chances, annoyed that they have little access to him and, in some cases, prepared to walk away
Politics
WASHINGTON — President Joe Biden's donors are antsy — worried about his re-election chances, annoyed that they have little access to him and, in some cases, prepared to walk away from him in 2024.
"Privately, I see a lot of donors being very nervous," one veteran party fundraiser said. "There's going to be a lot of pressure [for Biden to step aside] coming up post-midterms."
The restlessness among top donors and even longtime Biden supporters comes as a clear-cut majority of Democrats want someone else to be the party's presidential nominee in two years.
For now, Biden benefits from the specter of former President Donald Trump.
Interviews with more than a dozen Democratic insiders paint a picture of a donor class that faces a conundrum with Biden. Some feel they're not getting the attention they deserve, as evidenced by a hastily scheduled virtual conference between the president and major fundraisers Wednesday night. Many contributors and big-money bundlers would prefer a different nominee in 2024 but are sticking with Biden primarily because they believe he is the party's strongest contender against Trump.
If Trump doesn't run, though, there are concerns that Biden would have trouble beating a younger Republican nominee, such as Florida Gov. Ron DeSantis, and donors would be more likely to recruit and support alternatives. Like the veteran party fundraiser, these sources spoke on the condition of anonymity to give a candid assessment of the mood.
Crucially, influential buck-rakers see his White House as indifferent to them, giving them less reason to stand behind Biden if he looks vulnerable following the midterms. Whether it's failing to arrange for a White House tour, a grip-and-grin photo with the president, or an invitation to one of his events outside Washington, Democratic insiders say the Biden team's engagement with donors has been anywhere from nonexistent to woefully ineffectual. That has triggered deep resentment among many of those who helped Biden win the presidency in 2020 and whose enthusiastic support is essential if he is to retain it.
But White House and Democratic National Committee officials say Biden's attention is exactly where it should be.
"President Biden is focused on delivering results for working families, building the economy from the bottom up and middle out — getting Americans back to work, making our communities safer, and cutting costs for families," White House spokesman Chris Meagher said. "MAGA Congressional Republicans are advancing an extreme agenda: putting Social Security and Medicare on the chopping block, proposing a national ban on abortion, and oppose common sense proposals to raise the age to purchase an assault weapon."
Still, one party fundraiser is mystified over the White House's handling of what would seem the simplest of political tasks. A group of supporters hadn't received invitations to Biden's July Fourth celebration on the South Lawn. So, the fundraiser inquired if someone — anyone — at the White House could at least arrange a phone call with them to say thank you and make them feel appreciated. White House aides declined, this person said. "I'm like, are you f—-- kidding me?" the person said. "Pretty soon you're going to ask me to get them to give another check. It's not too complicated."
In certain cases, Cabinet members will arrive in a city with no forewarning to give a speech, making it impossible for Biden's supporters to arrange the sort of quick face-to-face meetings on the airport tarmac that make donors feel valued.
Even staunch loyalists see trouble ahead if Biden's team doesn't do a better job of wooing his own friends.
"He needs to fire somebody," said Biden ally Dick Harpootlian, a South Carolina state senator and a former chairman of the state party.
"I don't know who's making the calls — whether it's the chief of staff or Jen O'Malley Dillon or Anita Dunn — but the job is not getting done," he added, referring, in order, to Biden's top aide, Ron Klain, his deputy chief of staff and a senior adviser who has rotated between his White House and the private sector.
During the virtual meeting Biden hosted with top backers of his 2020 campaign Wednesday — a rare occurrence, according to donors who spoke to NBC News — the president laid out the reasons for them to be loyal to him and to raise money for Democrats, according to several insiders who dialed in.
He mentioned the killing last weekend of Al Qaeda leader Ayman al-Zawahiri. Citing a victory for abortion rights advocates in Kansas on Tuesday, he suggested the issue will help his party in the midterms, and said most Americans don't agree with Trump's "MAGA" agenda.
Implicit in Biden's remarks was an argument that donors need not worry — that he is still their best bet for 2024 — according to some people who participated.
A Biden adviser said the president's message was simply about firing up donors for the midterms.
"The call this week wasn't an acknowledgment that anyone was upset," the adviser said. "It was a great opportunity, part of regular engagement, leading into a big week, as he continues to make his case of the choice in the election. … It was a preview of his message for the fall."
But Democrats are worried and Biden didn't field questions.
"There are some donors that say Biden's only our best candidate if it's Trump," one longtime Democratic donor said.
The Biden adviser declined to say whether or how Trump's decision would factor into the president's thinking about seeking re-election, pointing to past interviews in which Biden has suggested he looks forward to a rematch.
"I'm not predicting, but I would not be disappointed" by a second contest against Trump, Biden told an Israeli media outlet last month. He has consistently said that he plans to seek a second term, but often qualifies that by noting there are forces outside his control.
Donor complaints large and small are an evergreen of presidential politics. A candidate eager to win an election gives fundraisers ample time and attention when he needs their money. But, once settled in the White House, a president is often too busy to engage. Other presidents deployed trusted political hands to tend to their political interests.
What's different for Biden is that the White House operation has neglected a donor network that is crucial to his electoral viability, some fundraisers warn. Alienated donors only give more fodder for the potential Democratic candidates who are circling in case Biden's campaign jet never takes off, according to another Democratic fundraiser. Meanwhile, a growing number of Democratic lawmakers are declining to endorse their own party's president for re-election.
"People are pissed off enough that there's an appetite for that to happen," the fundraiser said of the way lawmakers have demurred from forcefully backing Biden in 2024. "There should be no oxygen for that type of thing, but there is."
Govs. Gavin Newsom of California and J.B. Pritzker of Illinois, for example, have stepped into the void to appeal to progressive activists across the country on issues in which Biden has disappointed donors and activists, including gun control and abortion. Newsom has run ads against the Republican governors of Florida and Texas — two states stocked with delegates to Democratic presidential conventions.