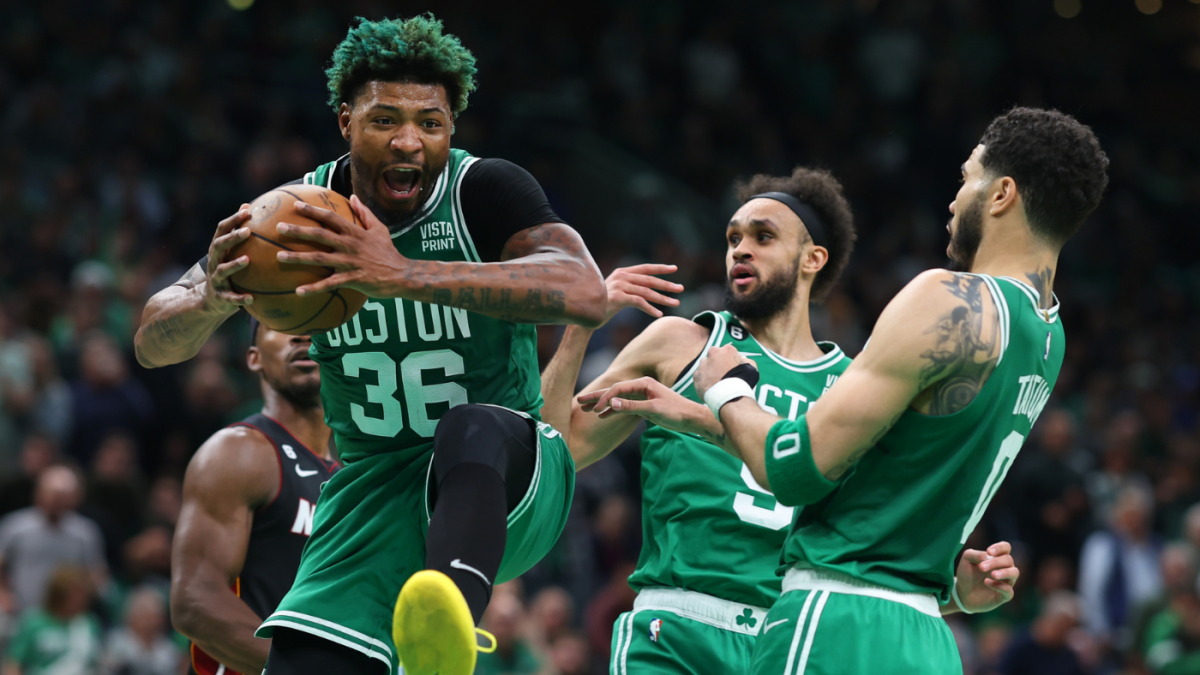 www.cbssports.com
Celtics vs. Heat: Why Boston is well-positioned to make NBA history by overcoming 3-0 deficit
Boston is the 151st NBA team to go down 0-3, but would be the first to win such a series
Sports
Believe or not, the hard part is already done for the Boston Celtics. In NBA history, 150 teams have built a 3-0 lead in a seven-game series. Of those 150 teams, 136 went on to win their matchups in five games or less. That means that more than 90% of teams facing 3-0 deficits before the 2023 Eastern Conference finals got knocked out faster than the Celtics have. Historically speaking, teams trailing 3-0 almost never make it to 3-2.
But 3-2 deficits are nothing new to the Celtics. They overcame one last round against the Philadelphia 76ers. They did so a year ago against the Milwaukee Bucks. A 3-0 deficit is NBA history, but a 3-2 deficit is par for the NBA course. In all of NBA history, there have been 342 series in which one team trailed 3-2, and 55 of those teams went on to win the series. That's a win-rate of 16.1%. Not a big number by any means, but not the 0% historical fact of the deficit Boston faced just four days ago. Vegas gives Boston a much better shot than 16.1%. At Caesar's Sportsbook, the Celtics current have a plus-118 line to win the series. Those are implied odds of 45.87%.
At worst, the Celtics have an outside chance to make history. At best? This thing is a coin flip. That notion defies eight decades of NBA history, so let's dive into the teams that almost pulled off the impossible comeback and figure out what kind of chance the Celtics really have to win this thing and reach the NBA Finals for a second straight season.