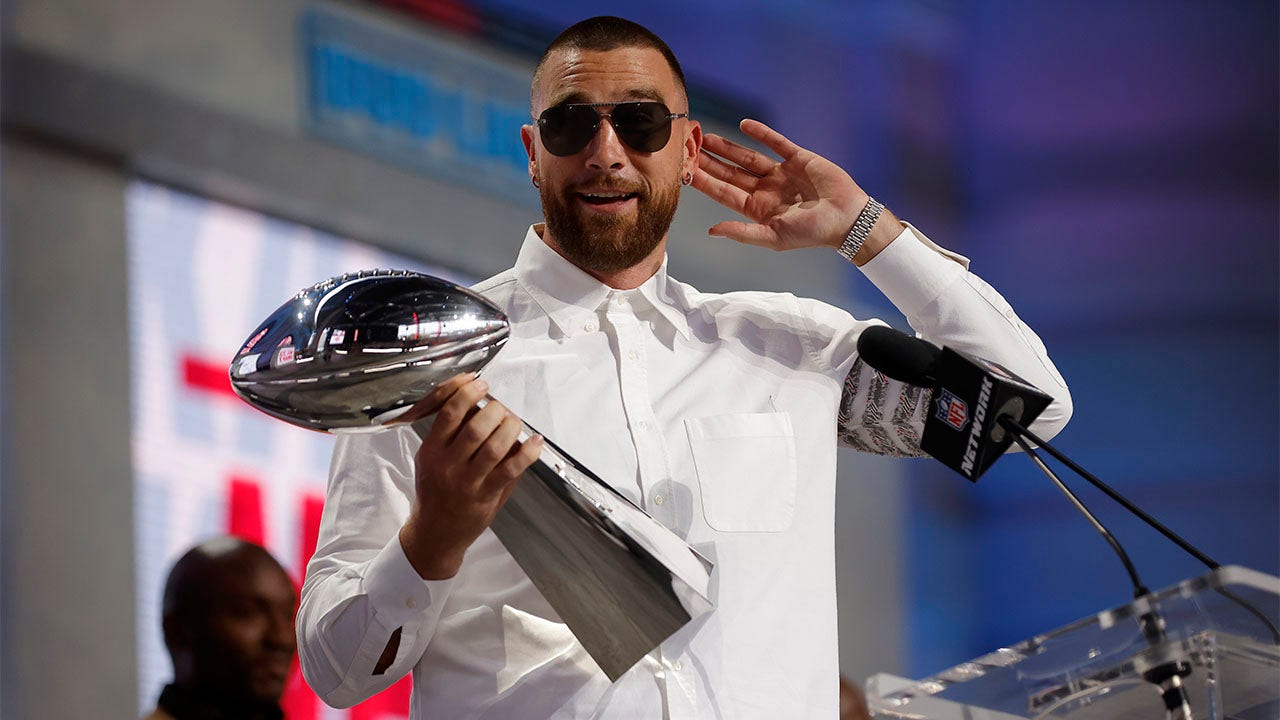 www.foxnews.com
Chiefs' Travis Kelce rips new NFL kickoff rule: 'Absolutely stupid'
Kansas City Chiefs tight end Travis Kelce ripped the NFL's new kickoff rule allowing a team to start at the 25-yard-line if the returner calls for a fair catch.
Sports
When NFL owners approved a rule Tuesday allowing teams to start a drive on the 25-yard line when a fair catch is signaled on a kickoff, the league was aware a backlash was coming.
"It's never easy for special teams coaches. They've coached it a certain way. They think they have an advantage, so they're not gonna be happy with changes like this," Rich McKay, chairman of the NFL's competition committee, told NFL Network.
"But the changes needed to be made because, in our mind, we have the data that said it should be made."
And backlash has ensued, with Kansas City Chiefs tight end Travis Kelce and Philadelphia Eagles offensive lineman Jason Kelce ripping the rule on the "New Heights" podcast.
"I think this is absolutely stupid," Travis Kelce said. "I don't think it is making the game safer. I think it's making it more boring and taking a lot of excitement out of the game's opening play. This is whack."
"We're just getting closer and closer to getting rid of special teams," Jason Kelce added. "The only thing left now is punt. When is somebody not going to fair-catch it and take the ball at the 25? Unless it's just a really bad kick, right?"
The rule was approved with player safety in mind as concussion rates have increased over the past two seasons on kickoffs, according to ESPN.