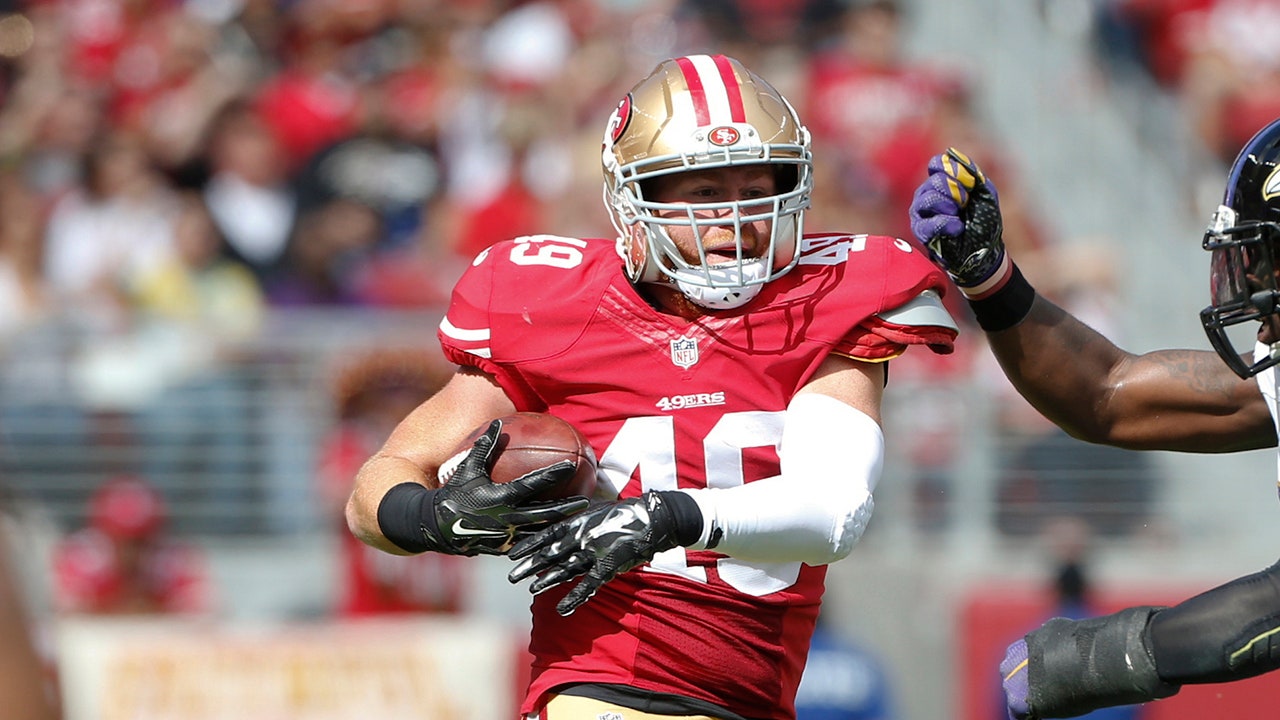 www.foxnews.com
Congressman reports ex-NFL fullback to Capitol Police after alleged 'execution' threat
Democratic Rep. Eric Swalwell of California's 14th District has reported former NFL fullback Bruce Miller to Capitol Police after an alleged execution threat.
Sports
Rep. Eric Swalwell, D-Calif., has reported an ex-NFL fullback to Capitol Police after the former player allegedly threatened Swalwell in a Twitter direct message.
Swalwell shared a screenshot of what appeared to be a message from Bruce Miller, who spent five seasons with the San Francisco 49ers, saying it was a "(threat) to execute me."
"Almost time !!! Would you rather Guantanamo or just execution," Miller allegedly wrote with laughing emojis. "f---in traitor."
"Who is this guy threatening to execute me? And how does he have so many followers?" Swalwell wrote.
"This guy" turned out to be the former pro football player, who appeared in 85 NFL games, 77 with the 49ers and eight with the Jacksonville Jaguars in 2020 before retiring.
"My family and staff are deeply disturbed by the threat of execution... apparently by former 49er Bruce Miller. Threats of political violence are unacceptable," Swalwell told NBC Bay Area.
Miller was arrested in 2016 for allegedly attacking two men, one of whom was 70 years old. He was promptly released by the 49ers and was charged with seven felonies before they were eventually dropped.
After four years out of football, Miller made his return in 2020 but missed six games for violating the league's PED policy.
Swalwell assumed office Jan. 3, 2013, and is the representative of California's 14th Congressional District in Alameda County in the Bay Area.