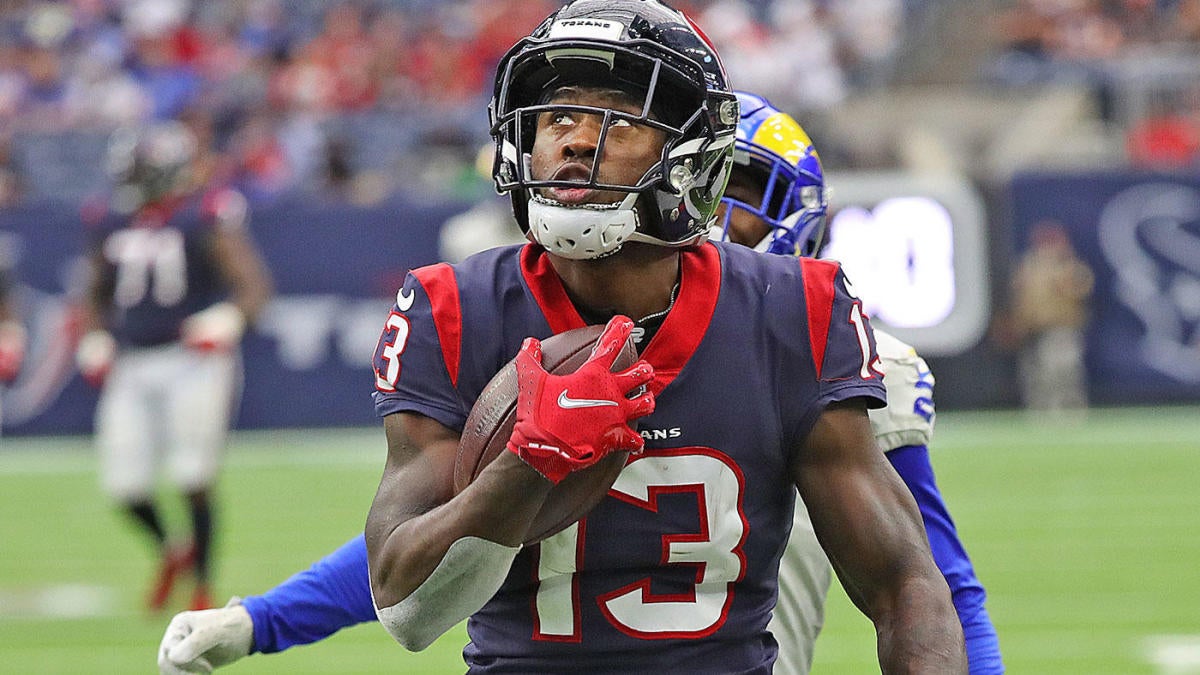 www.cbssports.com
Cowboys trading for Brandin Cooks: Ex-Texans receiver dealt for fourth time in his career
Dallas is acquiring an accomplished pass catcher for a pair of draft picks
Sports
The Dallas Cowboys are acquiring wide receiver Brandin Cooks from the Houston Texans, CBS Sports NFL Insider Jonathan Jones confirms. Houston will receive a fifth round pick in 2023 and a sixth round pick in 2024 as part of the deal, per ESPN.
Cooks, 29, had 57 receptions for 699 yards and three touchdowns despite missing four games last season. He slides into a Dallas pass-catching group that also includes CeeDee Lamb, Michael Gallup and T.Y. Hilton. Since arriving in the NFL, Cooks has registered at least 42 receptions in each of his nine seasons. Six of his seasons have ended north of 1,000 receiving yards.
The former No. 20 overall selection has now been traded four times in his career, after New Orleans traded up to take him in the 2014 NFL Draft. He played for the Saints in his first three NFL seasons before being traded to the Patriots. After one year in New England (2017) he was dealt to the Rams, where he played two seasons, then was shipped off to the Texans, where he's played since 2020.
Cooks has two years remaining on his contract with an average salary cap hit of $25.5 million during that period.
Houston is left with Robert Woods and Nico Collins at the position. The Texans are loaded with draft picks as part of the Deshaun Watson trade, so general manager Nick Caserio has even more flexibility following the Cooks trade. First year Houston head coach DeMeco Ryans is making some changes after the team went 3-13-1 last season. The team holds the No. 2 and No. 12 overall selections in the first round of the 2023 NFL Draft.
Cooks' numbers last season were his lowest totals since the 2019 season, the year before he was traded to Houston. Cooks was frustrated with the organization after not being dealt by the deadline, sitting out a game for personal reasons. Now the receiver will get yet another new start, this time in Dallas.