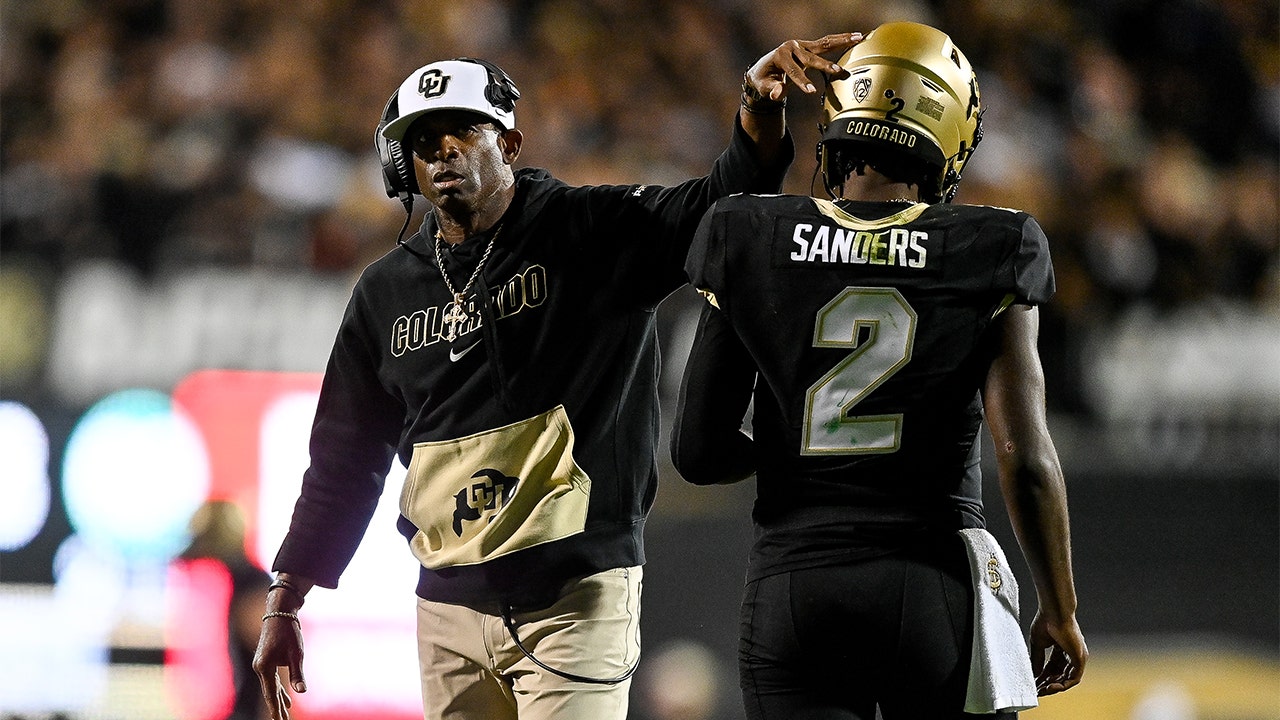 www.foxnews.com
Deion Sanders tells sons 'y'all ain't going nowhere' in response to NFL talk
Colorado Buffaloes head coach Deion Sanders told his sons "y'all ain't going nowhere" in response to Shilo and Shedeur talking about playing in the NFL.
Sports
Head coach Deion Sanders has his No. 19 Colorado Buffaloes at 3-0 as they travel to Eugene, Oregon, to take on No. 10 Oregon in Week 4.
He's gone undefeated with his two sons starring on both sides of the ball.
Quarterback Shedeur Sanders is second in the country in passing yards (1,251) and seventh in passing touchdowns (10). Shilo Sanders is second on the team in tackles (19) and returned an interception for a touchdown against Colorado State.
"Coach Prime" made in clear he wants to have both his sons on Colorado's roster for more than just one season.
While attending the Denver Broncos game over the weekend, the elder Sanders scoffed at the idea of his two sons making the leap to the next level after the 2023 college football season.
"We kind of got into it once we came here," he said. "Shilo said, 'Oh, wow, Shedeur, look. You're going to be in the NFL next year.' I said, 'No, he ain't.'"
"That y'all ain't going nowhere," Sanders responded when asked by his son Shedeur to clarify what he was trying to say.
Shedeur is a junior who could leave after the season, while Shilo is a graduate student with two years of eligibility remaining, according to Denver Sports.
Both players will need to be sharp on Saturday if Colorado is to upset Oregon on the road.
Colorado will be playing without two-way star Travis Hunter, who was forced to head to the hospital after taking a late hit from Colorado State safety Henry Blackburn.
Despite referees throwing a flag for unnecessary roughness, Blackburn wasn't ejected from the game.