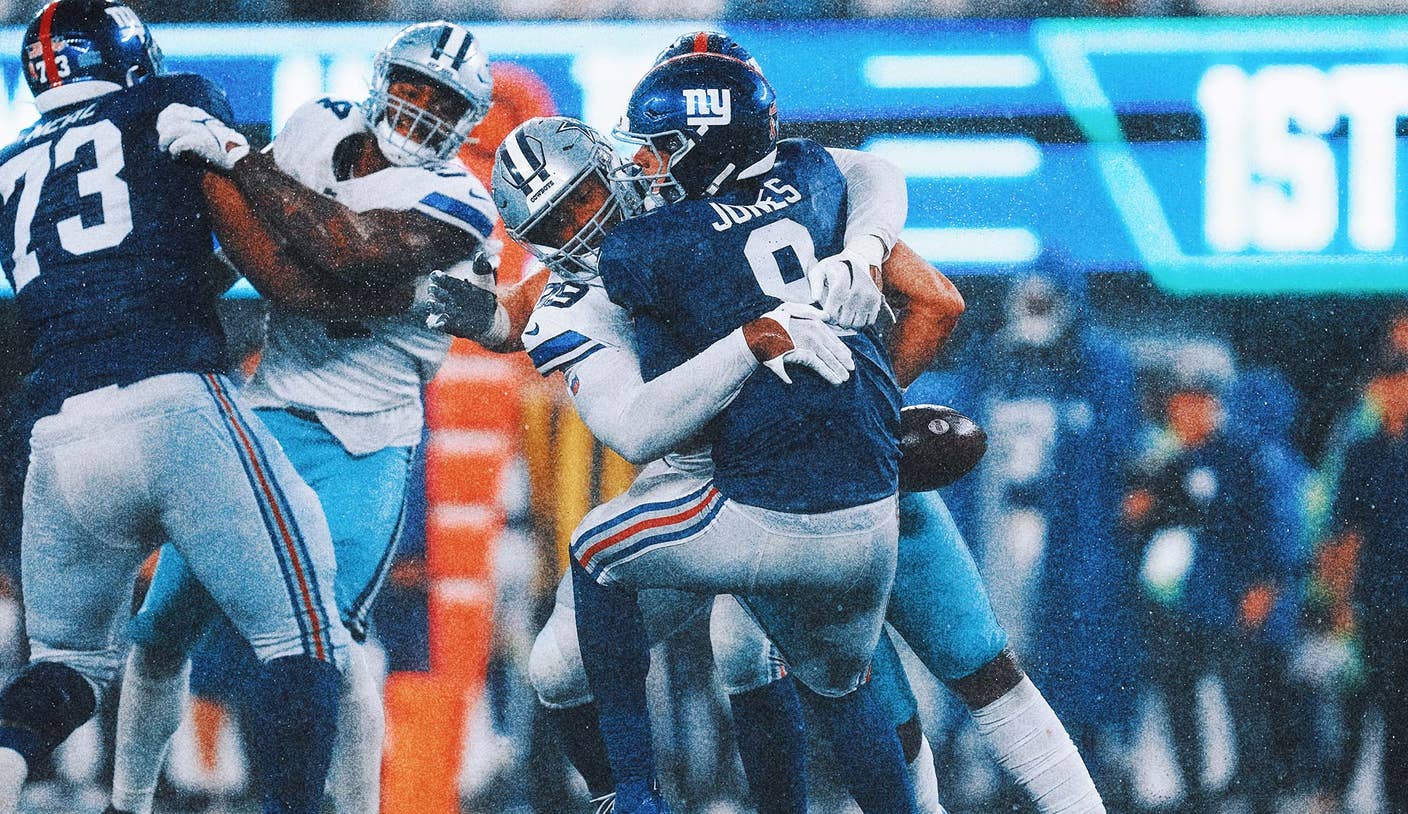 www.foxsports.com
How 'bout that defense: Cowboys dismantle Giants in 40-0 win
This is still Dak Prescott's team, but if the opener was any indication, it seems clear the Dallas defense is more than capable of leading the way.
Sports
EAST RUTHERFORD, N.J. — The question in Dallas the last few years has always been this: Can Dak Prescott lead the Cowboys to the Super Bowl? This year that question might be irrelevant.
Because for one night, at least, it sure looked like this Cowboys defense is good enough to do it on their own.
They made that statement loud and clear with the biggest Opening Night shutout in franchise history, when they overwhelmed the New York Giants 40-0 on Sunday night at the Meadowlands. They sacked Giants quarterback Daniel Jones seven times, picked him off twice, forced three fumbles, held their offense to just 171 total yards and kept Jones running for his life on almost every play.
It was an onslaught. It was smothering. And for the Cowboys, it wasn't surprising at all.
"We're making a statement which I've been trying to make," said Cowboys linebacker Micah Parsons. "We're the best defense in the National Football League."
Off that performance, it was hard to argue. The Giants had no answers for the Dallas defense, even before the heavy rains really started to fall. The Giants couldn't block the Cowboys' front seven. And if they keep playing like that all season, it's hard to believe anyone will.