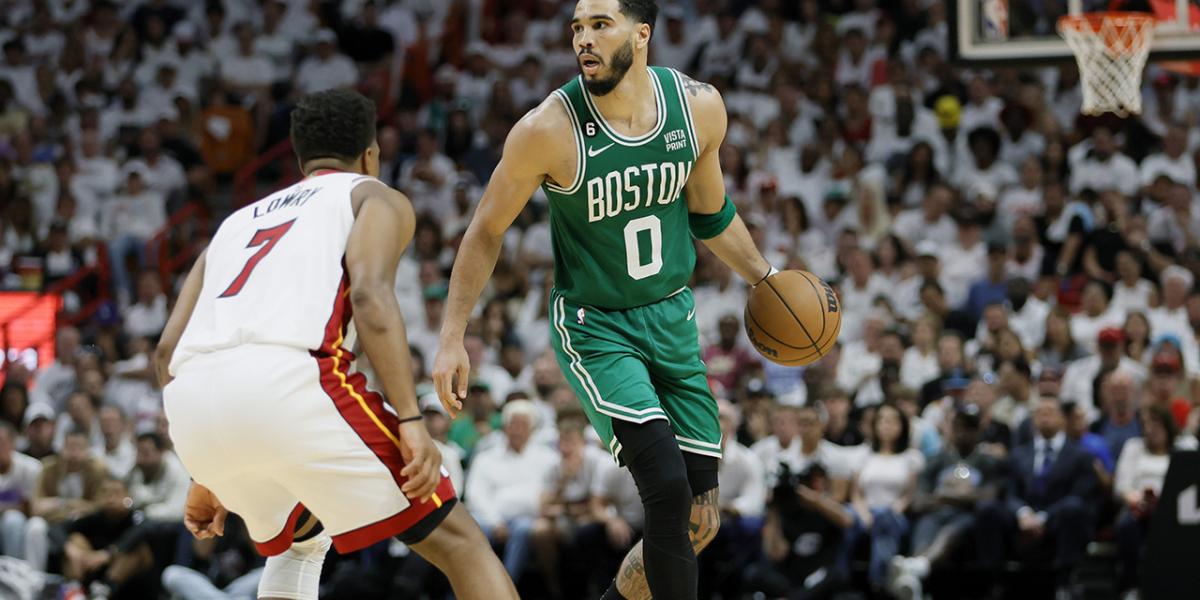 www.nbcsports.com
How Celtics would make NBA history if they beat Heat to force Game 7
The Celtics are halfway to completing an incredible comeback after trailing 0-3 in the conference finals. Here's how they can make NBA playoff history with a win over the Heat in Game 6.
Sports
The Boston Celtics are halfway to completing the greatest comeback in NBA playoff history.T
After falling into a shocking 0-3 hole to the Miami Heat in the 2023 Eastern Conference Finals, the Celtics fought back and won the next two games in convincing fashion. Boston's 110-97 win in Game 5 at TD Garden was perhaps the team's most complete performance of the season.
The Celtics shot poorly from 3-point range in the first three games, while the Heat simultaneously shot lights out from the deep. The Heat are still shooting pretty well, but the Celtics' percentages from beyond the arc have improved quite a bit. Boston shot 34-for-84 (40.4 percent) on 3-point shots in Games 4 and 5 combined.
Forsberg: Tatum is key to a Celtics comeback, but not how you'd think
The series has shifted back to Miami for Game 6 on Saturday night. The Celtics have won four of their last six playoff games in Miami, but the Heat are 7-1 at home in the 2023 playoffs.
If the Celtics win Game 6, they will join a very small list of teams that have forced a Game 7 after trailing a series 0-3. Just three of the 150 teams that have trailed 0-3 in a best-of-7 have battled all the way to a Game 7. It hasn't happened in 20 years.
Read here:
https://www.nbcsports.com/boston/celtics/heres-how-celtics-would-make-nba-history-if-they-beat-heat-force-game-7