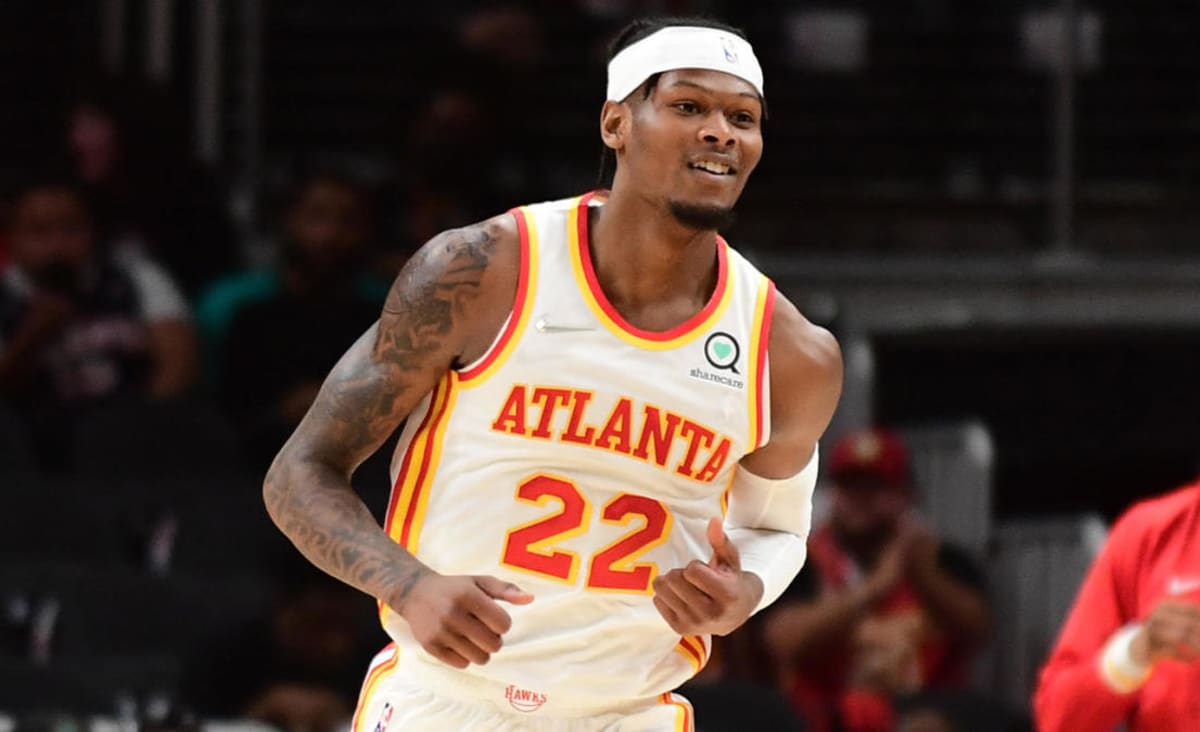 www.cbssports.com
Lakers only offered two second-round picks for Cam Reddish, per report
Reddish could have helped fill a major hole at forward
Sports
The New York Knicks landed a perceived steal when they traded only a protected first-round pick from the Charlotte Hornets and draft bust Kevin Knox to the Atlanta Hawks for former No. 10 overall pick Cam Reddish, but according to Fred Katz and Chris Kirschner of The Athletic, they didn't exactly have better offers. The Knicks reportedly refused to surrender this past year's No. 25 overall pick, Quentin Grimes, no suitor offered a better first-rounder, and according to Katz and Kirschner, the Los Angeles Lakers offered only two second-round selections for Reddish.
That revelation is notable for a seemingly desperate Lakers team on several levels. Reddish is represented by Rich Paul, who famously works as the agent for LeBron James, Anthony Davis and Talen Horton-Tucker and likely would have loved to land another client in Los Angeles. The Lakers are extraordinarily thin at forward this season, especially now that Anthony Davis is injured and LeBron James is playing many of his minutes at center. Carmelo Anthony has been better than expected, but Trevor Ariza has struggled and Stanley Johnson was available in the middle of the season for a reason. Reddish, in theory, could have filled a significant need at something of a discount.
But the Lakers aren't as free to trade draft picks as the Knicks are. New York controls all of its own picks as well as several from other teams. The Lakers owe several picks to the New Orleans Pelicans thanks to the Davis trade. That means that they can't trade a first-round pick until 2027 when James is likely to be retired and Davis will no longer be under contract. Depending on how the next few years go, that pick could be quite valuable. That the Lakers valued it more highly than Reddish, who could not only help this year's team but potentially be a long-term starter at only 22 years old, is quite telling.
The Lakers have been active on the trade market, but their hesitance to trade that 2027 pick hints at a resolve not to deal from a position of weakness. If a true difference-maker like Myles Turner or Jerami Grant is available, the Lakers might be willing to give up that pick. They just don't seem all that eager to do so just for the sake of a minor upgrade.
The wisdom of that approach is debatable. The Lakers are 21-21 despite one of the easiest schedules in basketball, but they've also had to play through several major injuries and integrate a number of free agents into their roster. The Lakers might be far better than we realize at this stage when Davis returns and the role players grow comfortable, and at that point, any upgrade might prove significant. More likely, the Lakers are willing to be patient and try to take a bigger swing because one appears necessary. Teams that are .500 midway through the season tend not to be all that close to a championship. If the Lakers are going to win it this season, they seem to have determined that they'd need a player better than Reddish to get them there.