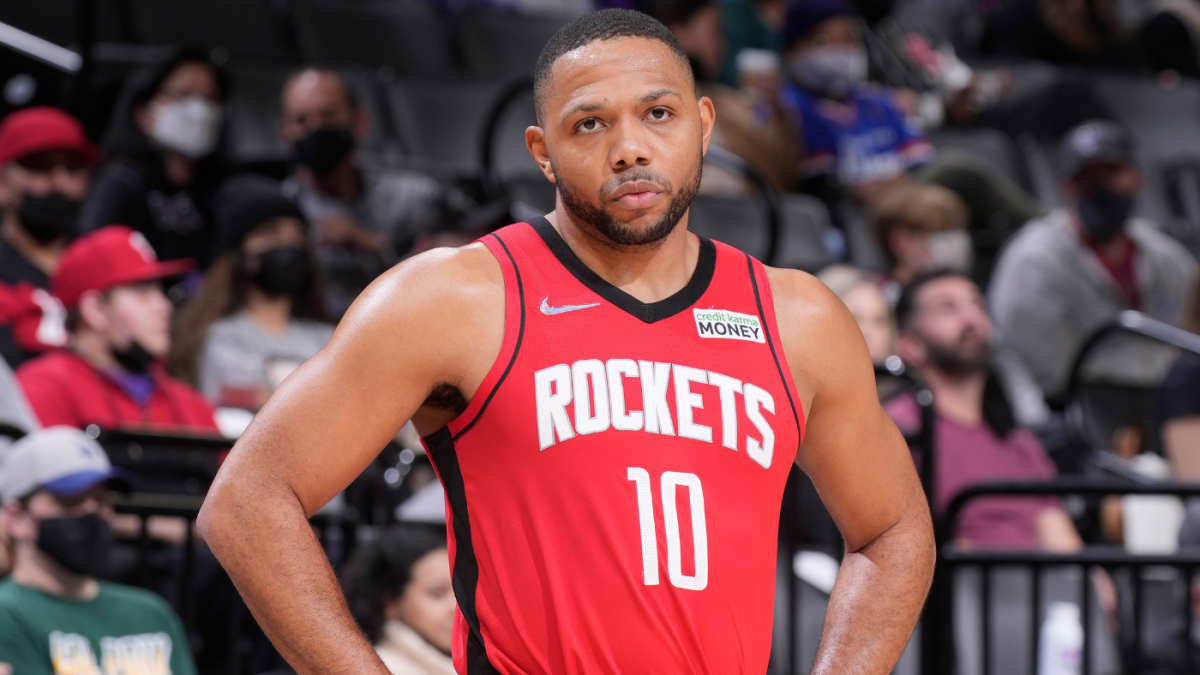 www.cbssports.com
NBA trade rumors: Rockets turned down Bucks' offer for Eric Gordon; Hornets will take calls on Gordon Hayward
The Jazz are reportedly open to dealing anyone besides Lauri Markkanen and Walker Kessler
Sports
We're now less than a month away from the 2023 NBA trade deadline on Feb. 9, and as expected, the rumor mill is starting to heat up. This is about the time when teams have to decide if they want to be buyers or sellers, and with Victor Wembanyama waiting in the 2023 NBA Draft, there may be more of the latter than usual.
Let's take a closer look at some of the latest bits of information:
Rockets turned down Bucks' offer for Gordon
The Houston Rockets were not expected to be good this season, but things have gotten really rough over the last month or so. They've lost 12 games in a row, and 17 of their last 18 to fall into last place at 10-35. At this point, they may as well stay down there, which is why Eric Gordon is a prime candidate to be moved soon.
Gordon is the lone remaining member of the Rockets' 2018 Western Conference finals team still on the roster, and clearly isn't having a good time as a veteran. "There's no improvement," Gordon said in a recent interview, a damning indictment of not only his young teammates but the infrastructure around them.
Now 34 years old, Gordon is well past his prime but could still be a useful bench scorer for a contender. He can create his own shot, has also been a solid spot-up shooter throughout his career (36.4 percent on catch-and-shoot chances this season) and gives you a bit of secondary playmaking.
He would be a perfect addition for the Bucks, who could use all of the above alongside Giannis Antetokounmpo. If Milwaukee wants to get Gordon, though, Jon Horst and Co. will have to come up with a better offer than four second-round picks. The Rockets turned that down, according to Marc Stein, and are holding out for a first-round pick for Gordon. That could be an issue for the Bucks, as they only own two of their future first in 2028 and 2029.
Hornets will take calls on Hayward
The Charlotte Hornets are another team that has been a disaster this season. Between the Miles Bridges situation, injuries and a total lack of interest in playing defense, the once-promising Hornets are now among the worst teams in the league. Their 12-34 mark is better only than the Detroit Pistons and the Rockets.
One of the oft-injured players is veteran forward Gordon Hayward, who has been limited to 21 games this season, and 114 games since he signed with the club in 2020. Though he has not shot the ball well at all this season, he's still a solid all-around player, averaging 13.7 points, 4.7 rebounds and 3.9 assists.
Per Stein, the Hornets are prepared to "take calls" on Hayward, which is not a surprise. They're going nowhere, and if they can get a decent return for Hayward at this point, they might as well do so. The thing is, he makes $30 million this year and $31 million next year and gets hurt all the time. Contending teams would love to have a guy like Hayward, but they'd have to give up $30 million in salary to get him and hope he stays healthy, which means they probably wouldn't offer any super enticing assets in return.