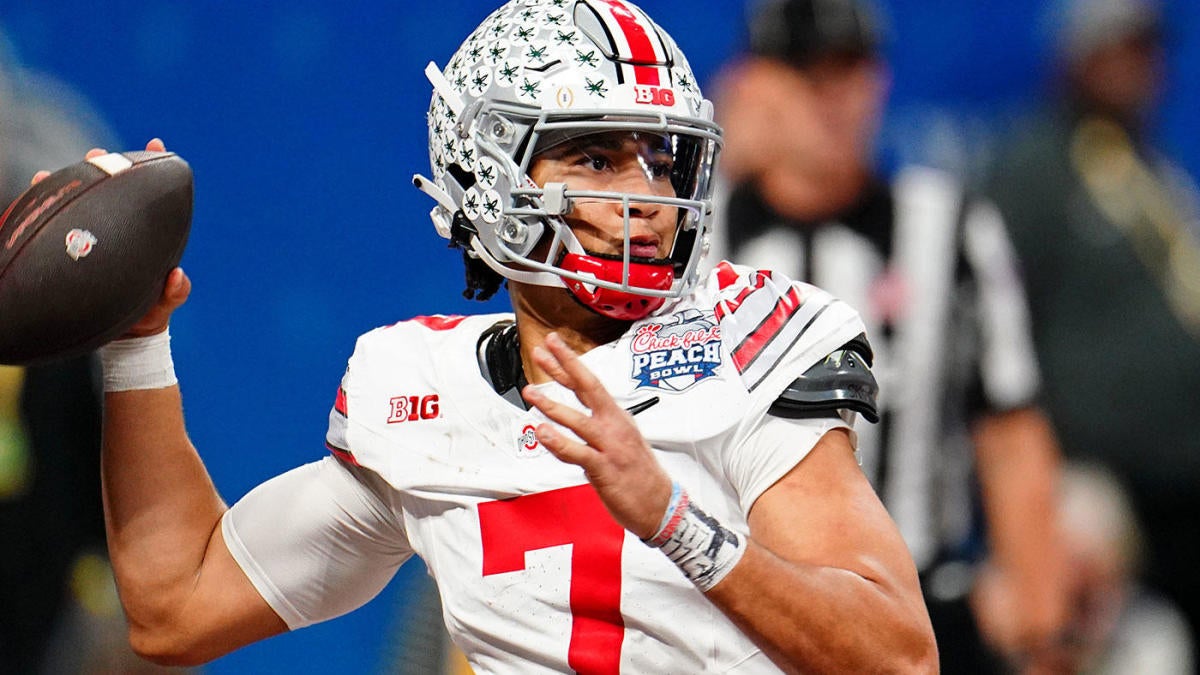 www.cbssports.com
NFL Mock Draft 2023: Commanders trade up for QB; Panthers select C.J. Stroud with No. 1 overall pick
Will Levis falls, so the Commanders make a move up to get him
Sports
Do you think Ryan Poles and the Chicago Bears realize the damage they've done to the Mock Draft Industrial Complex? Do they care? Once the Bears clinched the No. 1 overall pick in the draft, a world of endless possibilities opened up for mock drafters such as myself.
Would the Bears trade Justin Fields and replace him with a new QB? Probably not, but what if!? Besides, even if they had no intention of moving on from Fields, we knew there was no way they'd sit at No. 1 with so many QB-hungry teams around salivating at the chance to move up.
Every new mock could feature new teams trading up and shifting the course of the entire draft! But then the Bears traded the pick to Carolina, and no matter what Carolina says, we all know it has no intention of moving down. If you're open to the idea of trading back down, you don't make that move so far ahead of time and give up what the Panthers gave up.
As a result, it takes a lot of the drama out of the mock draft process. We all know the first two picks will be QBs now. We just don't know which ones. Well, you don't know. I definitely do, and if you don't believe me, keep reading to find out.
Remember: there are only 31 selections in this mock draft because the Dolphins were stripped of their first-round pick due to tampering.