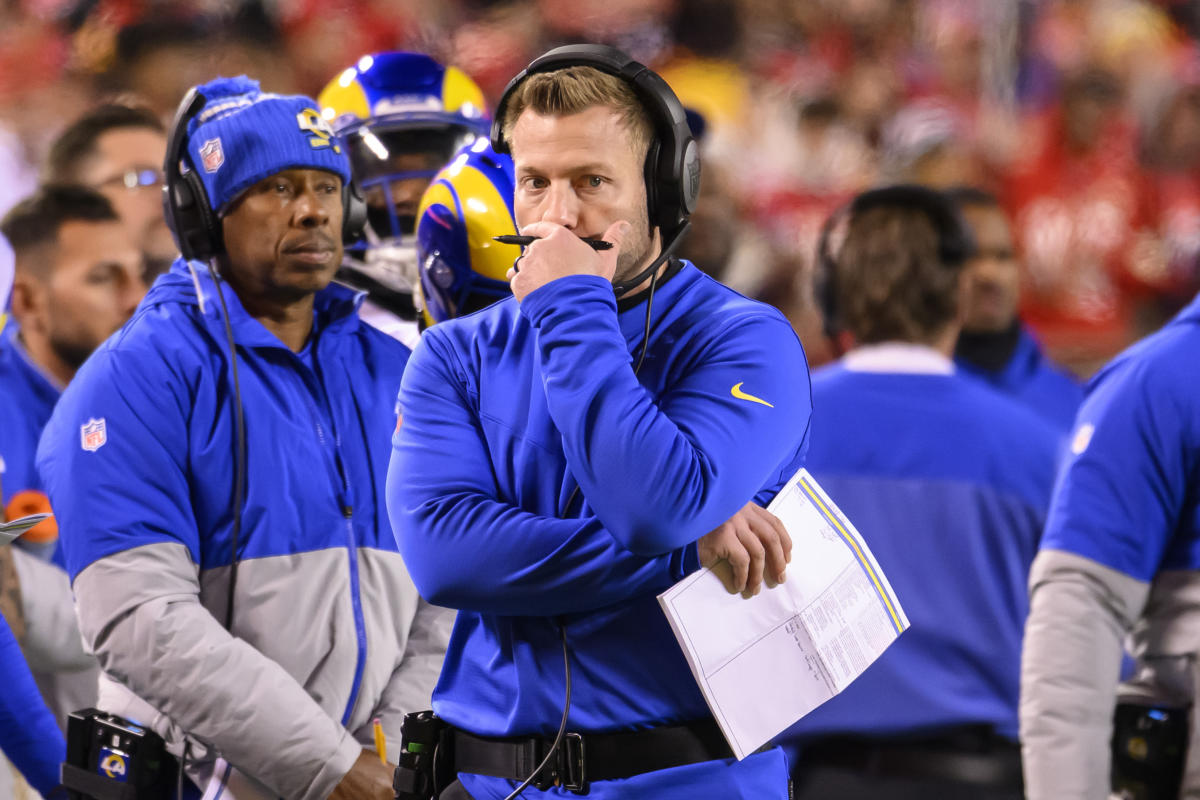 sports.yahoo.com
NFL Power Rankings: The Rams stink, but their approach was completely worth the pain
It's doubtful the Rams would change anything about their approach last season.
Sports
There are 12 teams that have never won a Super Bowl: the Vikings, Bills, Bengals, Falcons, Panthers, Cardinals, Titans, Chargers, Browns, Lions, Jaguars, and Texans.
The Jets haven't won since the 1968 season. For the Dolphins it's 1973. Teams like the Raiders and Bears haven't won since the 1980s. Even rock-solid franchises like the Packers and Steelers have gone more than 10 years since their last championship.
You probably know a fan of one of those teams (or are one yourself). Give them a call and ask a simple question: Would you trade a few years of absolute misery for one Super Bowl title? Don't worry about the answer, because we know what it is already. Just time how long it takes for them to answer yes. It won't be long.
Social media isn't the right place to get rational conversation most of the time, but it's still weird to see some people dunking on the Rams for trading all their picks. Yes, the pick they sent to the Lions would have been third overall if the season ended Sunday night. Given the sad state of the 2022 Rams, it seems likely it'll be a top-five pick.
And while it stinks in the moment — their 26-10 loss to the Chiefs on Sunday was miserable to watch — it's hard to believe they'd do anything different. The Rams went all-in to win a Super Bowl, and it worked. There is a high-wire act involved with the "f--- them picks" approach and we're seeing the downside of it this season. The Rams are a top-heavy roster and a couple injuries and personnel losses decimated them fast. It's not like they didn't know that risk existed.
But what would you rather have? A Super Bowl championship and all the history and memories that come along with it? Or the third pick of a draft? If you chose the pick, you're doing this wrong.
The Rams are going to have a horrible final stretch to this season. There's no reason to rush back injured stars like Matthew Stafford or Cooper Kupp. Receiver Allen Robinson is done for the year. It could get even worse for the Rams if defensive tackle Aaron Donald misses time with an ankle injury. They're probably going to have the worst record of any reigning Super Bowl champ ever. Because they have traded so many picks, building back up could take a few years. Though don't overestimate the timeframe of a rebuild; the Rams are a smart organization and unlike other sports, NFL turnarounds can happen fast.
It's bad now, and jealous fans and NFL observers who will push back on any innovative approach will get off their jokes and criticisms for the rest of the season. But here's what the Rams and their fans will do: They'll go to their DVR and rewatch the Super Bowl. Or they'll go to a game and stare at the banner in SoFi Stadium a little longer. Players and staff will check out their rings again. Fans will find one of their "Super Bowl Champions" shirts and not really care that Bryce Perkins is their starting quarterback this week.
Last season's Rams playoff run was magical. There was the long pass to Kupp that set up the game-winning field goal against the Buccaneers. Then it was a fourth quarter comeback on the rival 49ers in the NFC championship game. The Rams had a drive for the ages to beat the Bengals in the Super Bowl. That's what everyone will remember 20 years from now. Not what happened to the draft picks that brought them the star players who earned a championship.
Here are the power rankings after Week 12 of the NFL season:
https://sports.yahoo.com/nfl-power-rankings-the-rams-stink-but-their-approach-was-completely-worth-the-pain-045652099.html