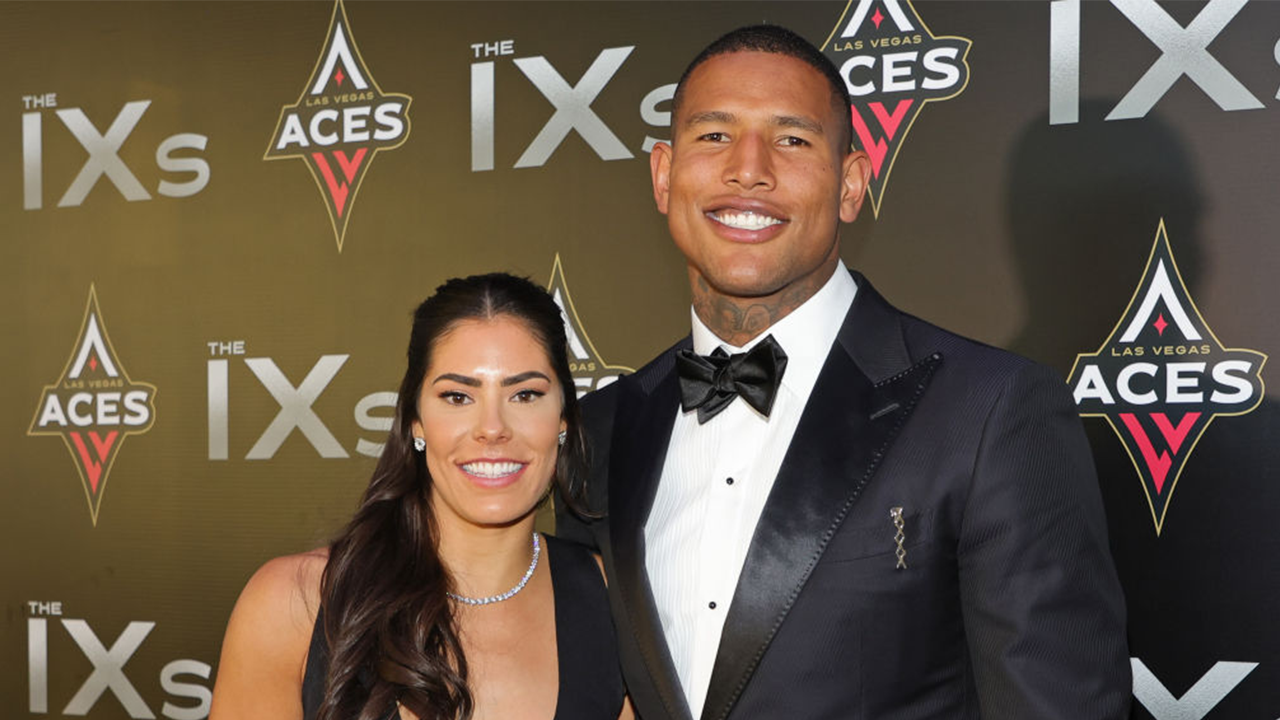 www.foxnews.com
NFL star's wife hits back at coach after team trades him right after wedding
WNBA star Kelsey Plum said her NFL Pro Bowl husband Darren Waller may have been traded by the Raiders because the coach was not invited to their wedding.
Sports
NFL tight end Darren Waller's wife, WNBA guard Kelsey Plum, says her husband may have been traded because his coach was not invited to their wedding.
Waller was shipped from the Las Vegas Raiders to the New York Giants on Tuesday, moving him across the country from Plum, who plays for the Las Vegas Aces. The two had just tied the knot earlier this month.
Plum reacted to a tweet on Tuesday from former NFL quarterback Robert Griffin III, who said Raiders coach Josh McDaniels may have traded Waller as a wedding present.
"Darren Waller JUST GOT MARRIED to Kelsey Plum of the Las Vegas Aces and Josh McDaniels' wedding present was to trade him to the New York Giants. McDaniels is NOT a romantic," Griffin III wrote.
News of the trade on Tuesday comes just 10 days after Waller and Plum got married, according to The Athletic. McDaniels had accidentally leaked the news of the wedding while speaking to reporters at the NFL Scouting Combine in Indianapolis.
Waller was reportedly upset with McDaniels after the Las Vegas Review-Journal announced the March 4 wedding date on social media. The couple, who had been dating since last year, had not publicly revealed their plans to get married.
McDaniels had said just two weeks ago that Waller "will be a big part of what we're going to do going forward." But the Raiders had been shopping the Pro Bowl tight for more than a year as they looked for more draft picks, NFL Network reported.