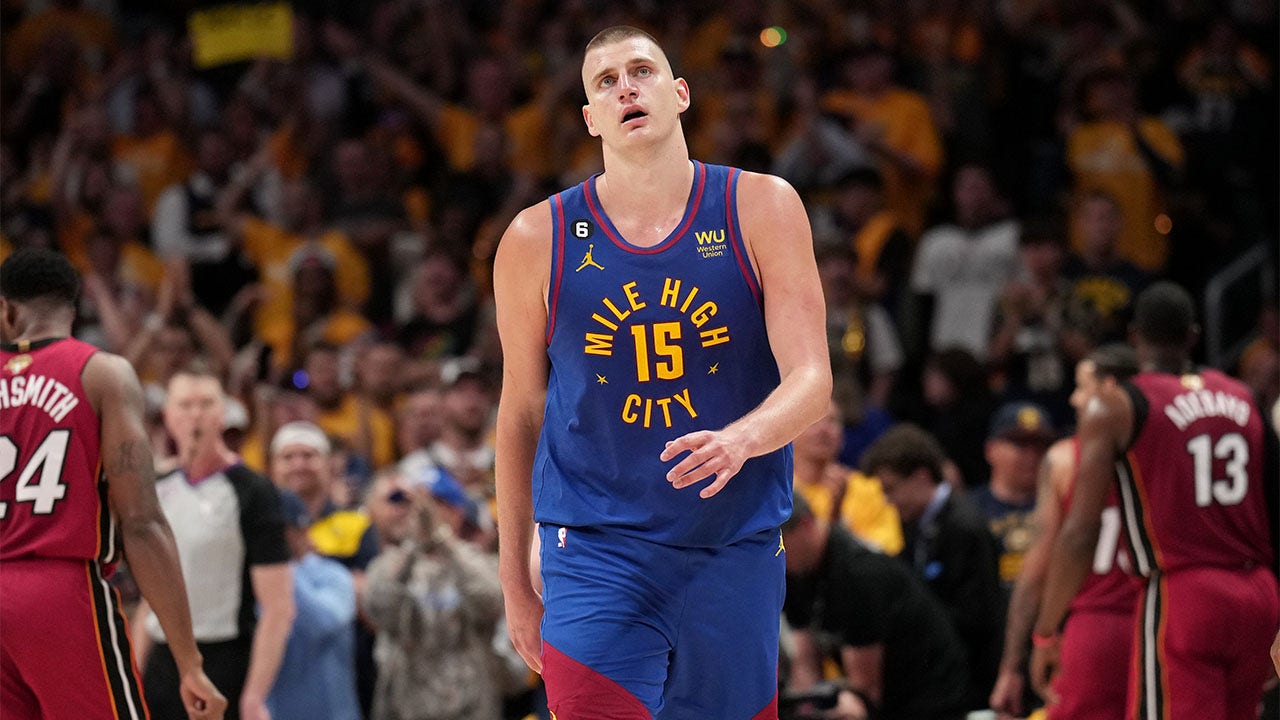 www.foxnews.com
Nuggets' Nikola Jokic makes history in NBA Finals debut
Denver Nuggets center Nikola Jokic made NBA history on Thursday in Game 1 of the NBA Finals, recording a triple-double in his finals debut.
Sports
The Denver Nuggets came out in the organization's first NBA Finals and continued its dominant home streak in the NBA Playoffs.
Denver defeated the Miami Heat in Game 1, 104-93, remaining undefeated at home during the playoffs.
Two-time MVP Nikola Jokic also continued right where he left off in the Western Conference Finals against LeBron James and the Los Angeles Lakers, recording his sixth triple-double in his last seven playoff games.
Jokic is now just the second player to record a triple-double in his NBA Finals debut, with Jason Kidd being the first to accomplish the feat in 2002.
He is just the eighth NBA player to have a triple-double in Game 1 of the finals and just the second in the last 25 years to have 10 assists by halftime of an NBA Finals game.
Jokic finished the night with 27 points, 14 assists, and 10 rebounds.
Read here:
https://www.foxnews.com/sports/nuggets-nikola-jokic-makes-history-nba-finals-debut