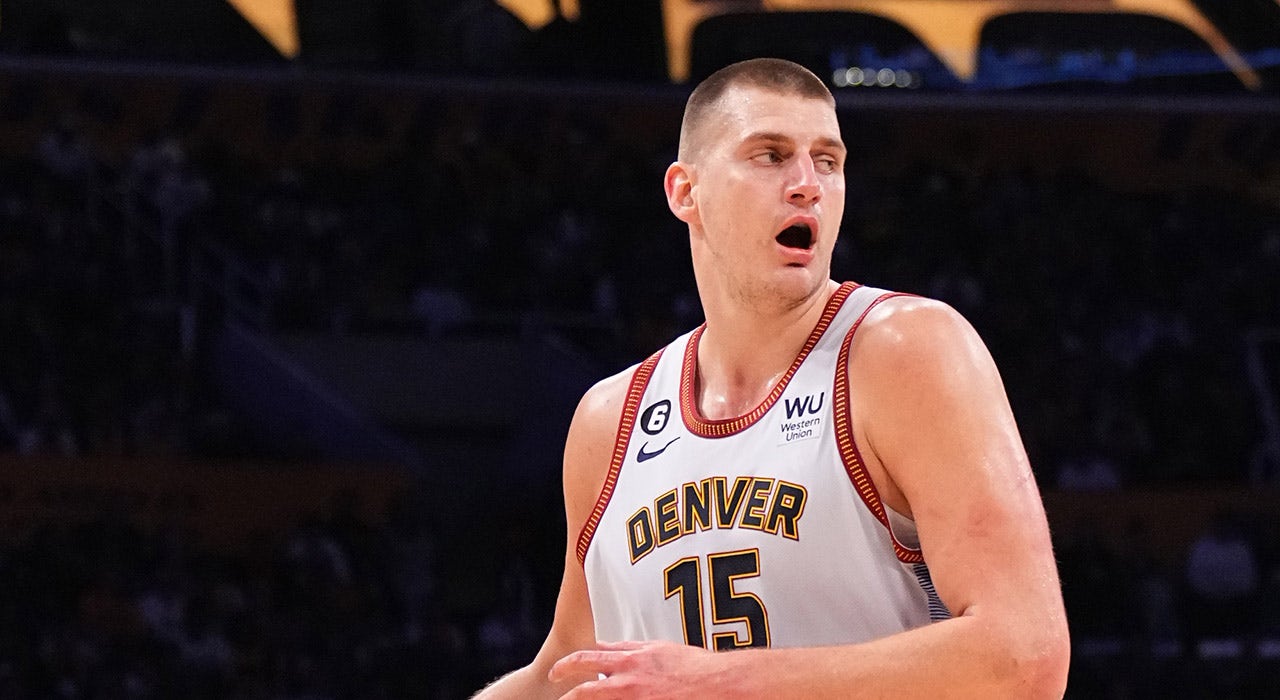 www.foxnews.com
Nuggets sweep Lakers in thrilling Game 4 victory; reach NBA Finals for first time in franchise history
The Denver Nuggets are headed to the NBA Finals for the first time in franchise after sweeping LeBron James and the Los Angeles Lakers with their Game 4 win.
Sports
The Denver Nuggets are heading to the NBA Finals for the first time in franchise history after sweeping the Los Angeles Lakers in the Western Conference Finals.
The Lakers got off to a hot start on their home floor in Game 4, facing a 3-0 series deficit, but the Nuggets ultimately won the contest, 113-111.
Thanks to a 36-16 third quarter, the Nuggets stormed back from a 15-point deficit at halftime to win the conference and cement their place in the 2023 NBA Finals.
It's a historic victory for the top seed in the West, as the franchise has never made it to the NBA Finals, let alone won the Larry O'Brien Trophy.
With a two-point lead and four seconds left on the clock, the Nuggets knew where the ball was heading on the Lakers' inbound pass. When LeBron James came around his screen and caught the pass, he quickly drove left to the hoop.
But, instead of making a two-pointer or getting fouled to send the game to overtime, Jamal Murray and Aaron Gordon played perfect defense.
Murray got his hand on the ball, while Gordon jumped high in the air to block any layup that James might have gotten up.
The ball never made it to the hoop. And, with no whistles from the referees, the celebration ensued.
Read here:
https://www.foxnews.com/sports/nuggets-sweep-lakers-thrilling-game-4-victory-reach-nba-finals-for-first-time