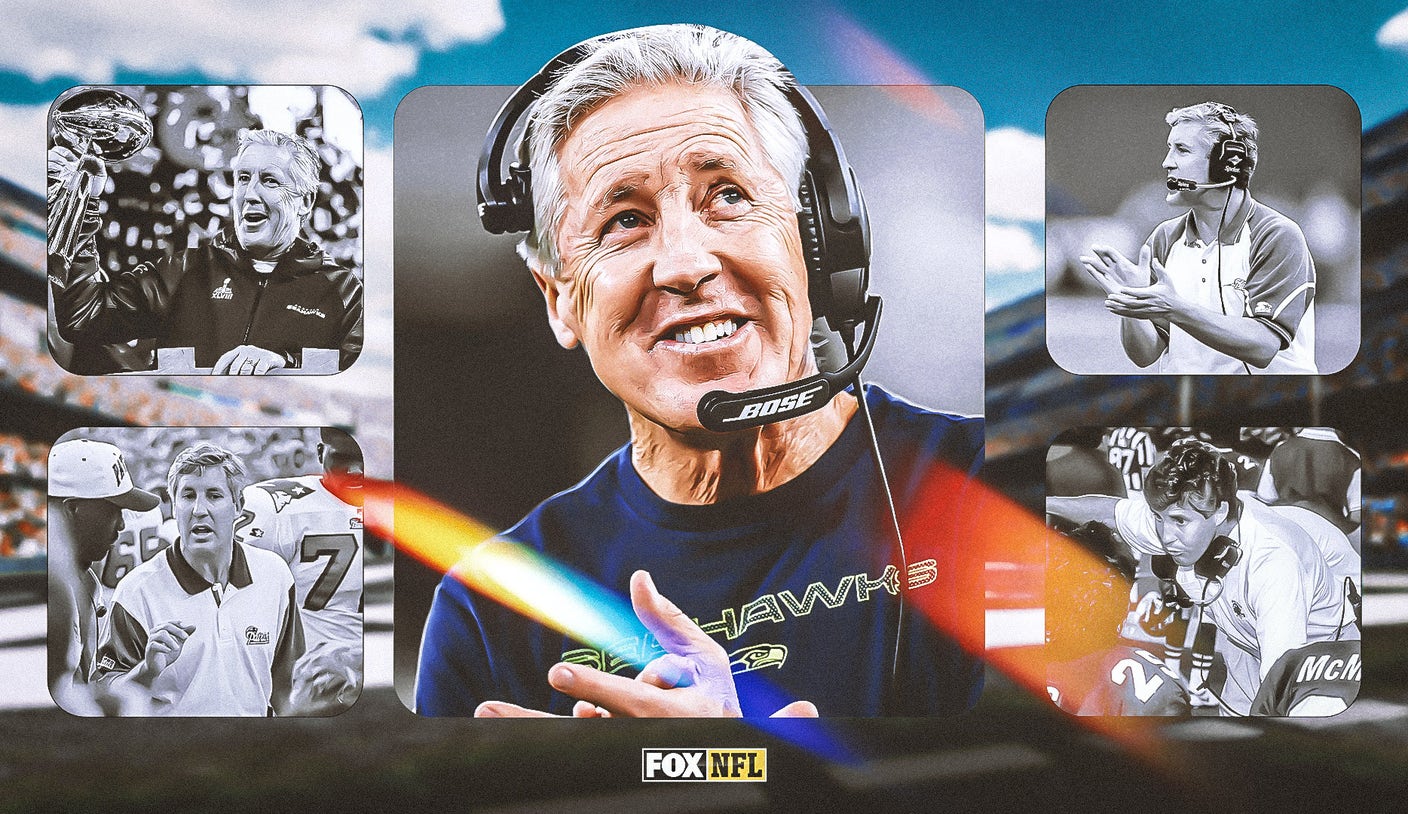 www.foxsports.com
Pete Carroll on 50 years of coaching: 'Maintain curiosity, keep figuring out who you are'
Pete Carroll started coaching as a grad assistant at his alma mater in 1973 and he's still at it, missing only one season on the sideline.
Sports
Carl Smith has occupied a front-row seat for a large chunk of Pete Carroll's coaching career.
The longtime quarterback guru currently serves as the associate head coach for the Seattle Seahawks, his second stint with the team. He has also been with Carroll in stops at North Carolina State (1982), New England (1997-1999) and USC (2004).
Smith said one thing has not changed over their four decades of friendship: Carroll is always asking questions.
"Curiosity was one of my first impressions of him," said Smith, who's affectionately known as "Tater." "I didn't really know him that first year at NC State. We had a three-hour recruiting trip together. I had just finished a season where I was the offensive coordinator and offensive line coach. And I had a connection with one of the great offensive line coaches in the NFL in Dan Radakovich.
"So, we're on this trip and he [Carroll] couldn't stop asking questions about line play. He's always been curious about lots of stuff, but football for sure."
That constant questioning and tweaking of his overarching philosophy — and having fun while doing it — has led to a lot of success for Carroll, who enters his 50th year of coaching when the Seahawks host the Los Angeles Rams on Sunday in the season opener for both teams (4:25 p.m. ET on FOX).
Since Carroll joined Seattle as head coach in January 2010, the Seahawks have won five NFC West titles and have reached the playoffs in 10 of 13 seasons. Seattle has never missed the postseason in back-to-back years under Carroll. And he has won at least nine games in 10 of the past 11 seasons, including back-to-back Super Bowl appearances in 2013 and 2014 — winning it all after the 2013 season.
Carroll has an overall record of 161-112-1 in the regular season and 11-11 in the postseason in 17 years as an NFL head coach. His 172 combined wins rank 16th in league history.
Before his time in Seattle, Carroll created one of the dominant programs in college football at USC, where he won two national titles and seven Pac-10 championships in nine seasons with the Trojans.