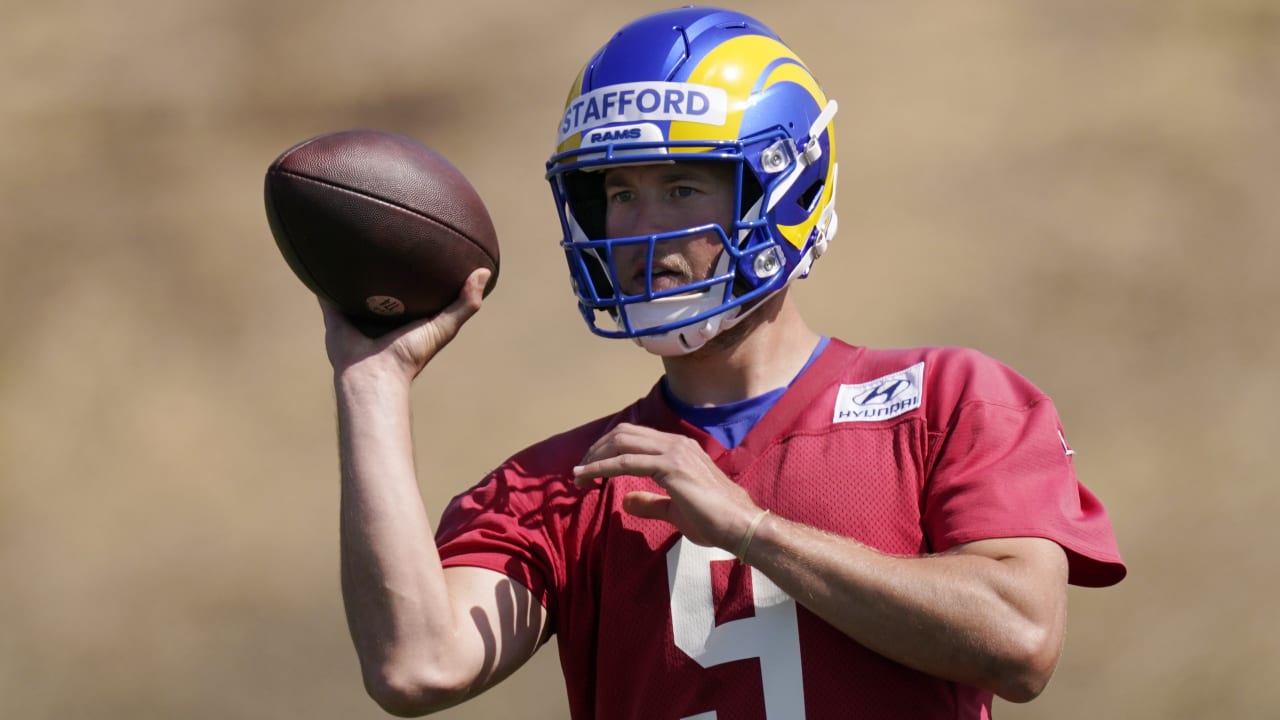 www.nfl.com
Rams QB Matthew Stafford downplays severity of nagging elbow injury: It's just 'a little soreness' 
With the start of the season quickly approaching and Matthew Stafford still dealing with pain in his throwing elbow, the Rams QB and head coach Sean McVay both said after Saturday's successful practice they're not worried at all about the pace of his reco
Sports
With the media and fans alike watching Matthew Stafford closely to make assessments about his throwing arm, the Rams quarterback had one message for them: just watch him throw.
"I don't know if you guys were watching, I felt like I could make any throw I wanted to today," Stafford said. "I'm just trying to be smart when I get those opportunities to make sure I can come out here, cut it loose, turn it loose like I did today and go from there."
Throughout the offseason Stafford has been dealing with a lingering elbow injury which required an anti-inflammatory shot and stopped him from throwing in the spring. And now with the season just weeks away, questions are still swirling over how Stafford will be able to manage the pain and just how much it could affect him throughout the season.
But head coach Sean McVay, who earlier this week said the Rams were giving Stafford a lighter workload in light of the issues, still said the team is not worried at all about Stafford's ability to play at his best come Week 1, and he reiterated Stafford's claims that anyone who watched him throw Saturday could tell he was doing fine.