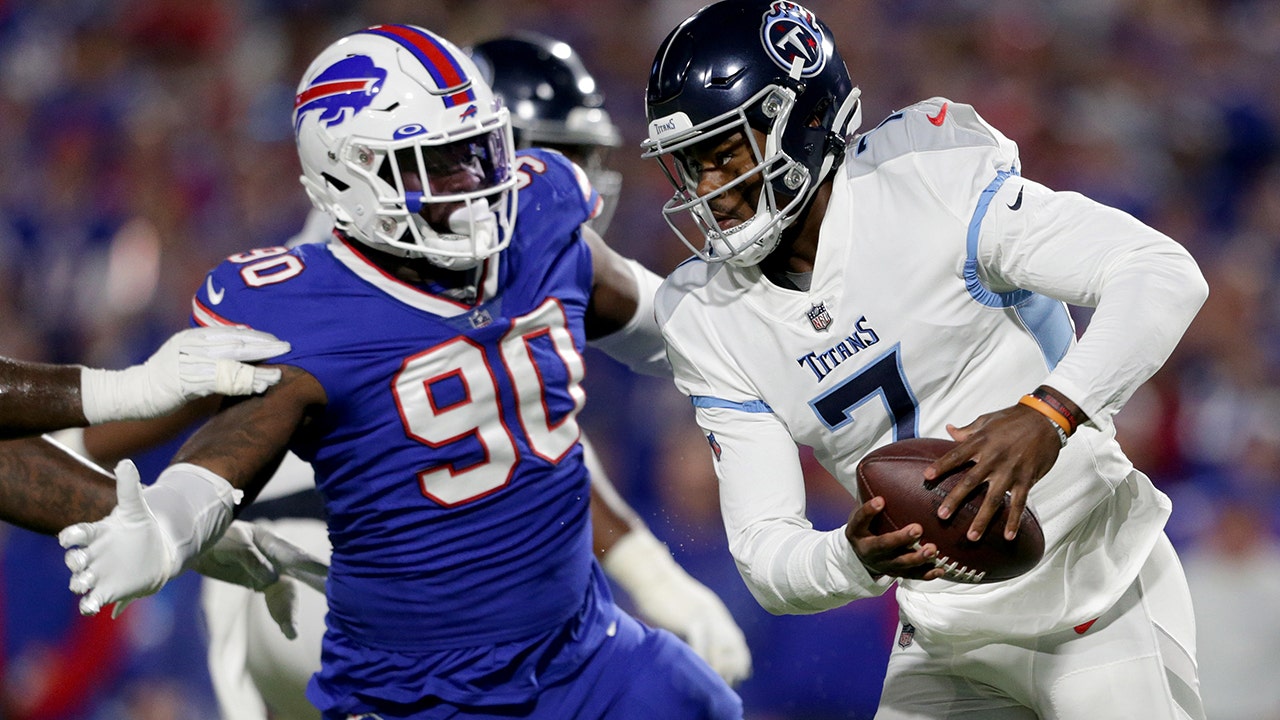 www.foxnews.com
Titans' Malik Willis makes NFL debut, takes big hit on scramble
Malik Willis made his NFL debut on Monday night against the Buffalo Bills as the Tennessee Titans were blown out for their second loss of the season.
Sports
Malik Willis made his professional debut on Monday night in the Tennessee Titans' 41-7 loss to the Buffalo Bills and had his own "Welcome to the NFL moment."
With about 1:04 left in the third quarter, Willis scrambled to right trying to get one yard for a first down. However, he was stuck by Matt Milano. Willis was 1-for-4 with six passing yards. He also had 16 yards on the ground on four carries, but he lost a fumble.
The third-round pick out of Liberty replaced Ryan Tannehill after the veteran was only 11-for-20 with 117 yards and two interceptions.