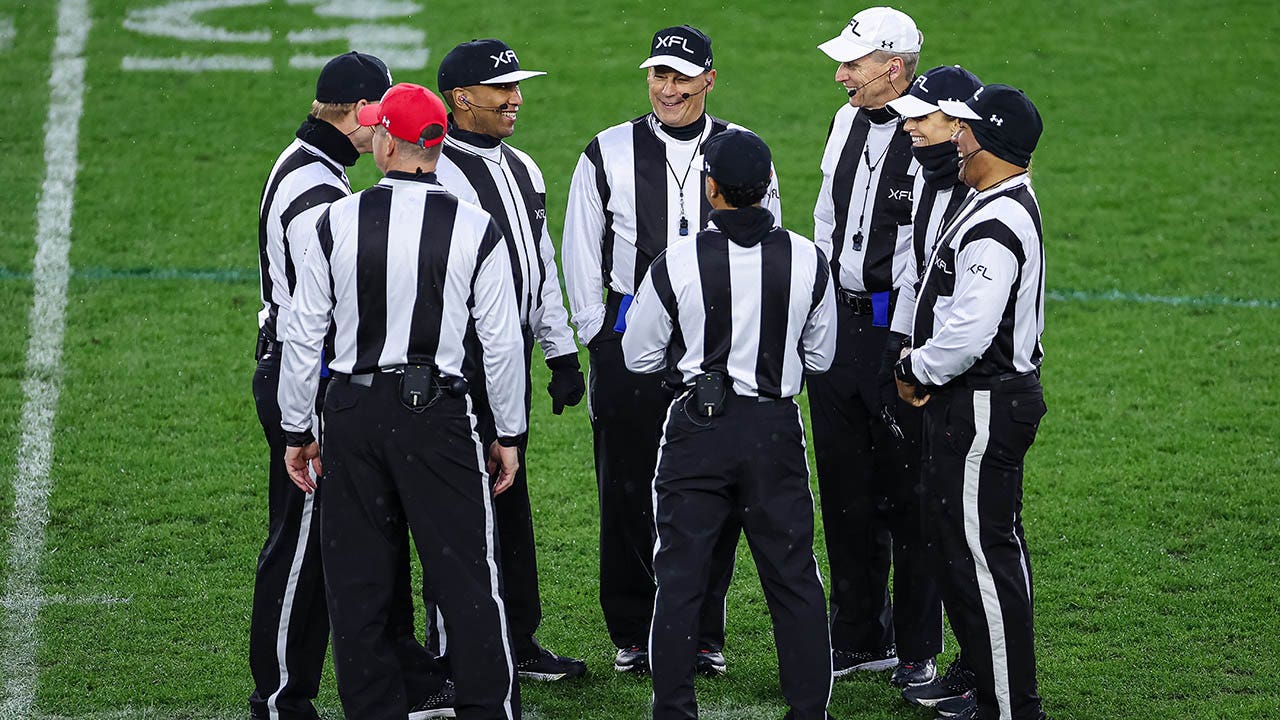 www.foxnews.com
XFL officials penalize player for squirting water at down judge
XFL officials had to throw a penalty flag for a strange reason on Monday night during the third quarter of a game between the DC Defenders and Houston Roughnecks.
Sports
The XFL matchup between the DC Defenders and the Houston Roughnecks on Monday night featured an odd penalty that even left the referee a bit bewildered.
In the third quarter with DC leading Houston 23-8, the down judge came over to the referee and explained that a penalty was thrown on defensive back Ajene Harris because he squirted water at the official.
"No. 3? Squirted you with water? You've got it," the referee said looking a little confused about the situation.
The referee then announced the penalty and later had to explain to the Houston coaches what happened on the sideline that led to the flag. The coaches looked just as shocked.
"Unsportsmanlike conduct, defense, No. 3. He squirted the down judge with a water bottle," the referee announced to the crowd.
DC got an automatic first down on the play. The Defenders' drive ended with a field goal.
The Defenders would win the game and hold off a Roughnecks comeback attempt, 37-26.
Jordan Ta'amu led DC with 245 passing yards and two touchdown passes. Lucky Jackson led the Defenders with five catches for 136 yards and a touchdown catch.
Cole McDonald had 194 passing yards, a touchdown pass and a rushing touchdown in the game for the Roughnecks. Max Borghi had two rushing touchdowns in the game.