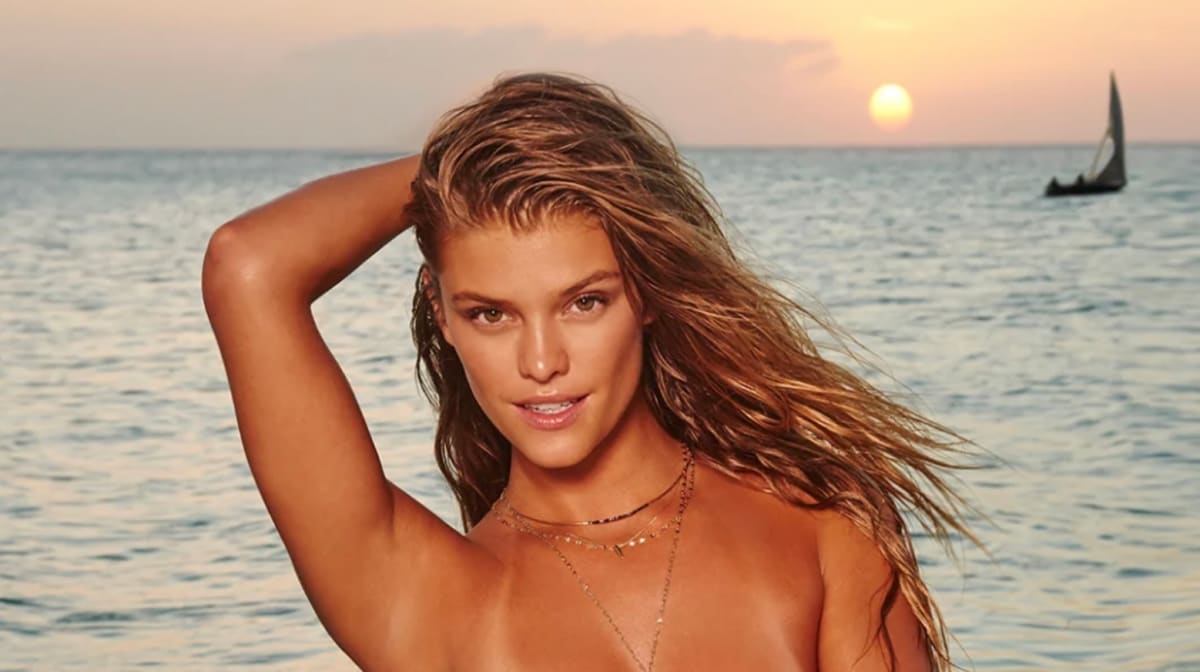 www.yahoo.com
12 Breathtaking Photos of SI Swimsuit Cover Model Nina Agdal in Zanzibar
The Danish model was featured on the cover of the 2014 issue.
Fashion & Beauty
Nina Agdal made her SI Swimsuit Issue debut in 2012 and was featured on the iconic 50th anniversary cover alongside Lily Aldridge and Chrissy Teigen in 2014. The Danish model, who is dating media personality Logan Paul, has graced the covers of Glamour, Maxim, Cosmopolitan and many more magazines.
"I did one shot on a wooden boat in Zanzibar with Ruven [Afanador] that I absolutely love," she recalled years later about her 2016 photo shoot. "It's just so colorful and vibrant, and I remember taking that exact shot in that exact moment. The wind was blowing perfectly in my hair, and I was just so thankful to be there."
The 31-year-old's most recent SI Swimsuit appearance was in 2017 in Mexico. She was photographed by Josie Clough earlier this year for an exclusive feature in Australia.
"Sports Illustrated Swimsuit and [editor in chief] MJ Day were the ones to put my name on the map, and that helped me pursue my modeling career in a way that wouldn't have been possible without them," the former Victoria's Secret model added. "Some of my best memories are from the early, early mornings and shoot days with the SI crew."
Link below are 12 of our favorite photos from her 2016 photo shoot in Zanzibar.
https://www.yahoo.com/lifestyle/12-breathtaking-photos-si-swimsuit-142224166.html