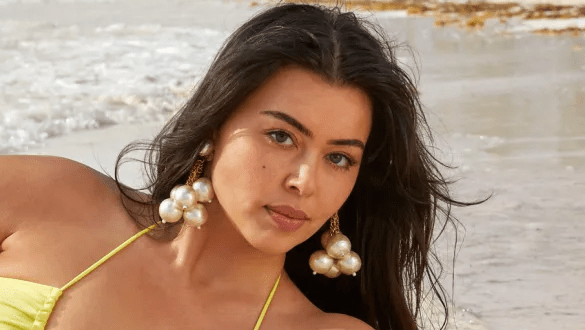 www.yahoo.com
5 Incredible Photos of Rookie Lauren Chan in the Dominican Republic
The triple threat rookie made her splashing debut for SI Swimsuit 2023.
Fashion & Beauty
From writer and editor to model and entrepreneur, Lauren Chan has done it all. The Toronto native made a splash with her grand entrance in the Dominican Republic as she began her journey as an SI Swimsuit rookie. Using her platform, Chan is getting candid on her personal journey to where she is now.
"Atop the list of things I never thought I'd do, in escalating order: be in Sports Illustrated Swimsuit, be gay and come out to the world in Sports Illustrated Swimsuit. But Taylor Swift is single again, so: I'm here! I'm a lesbian! And I'm telling you right now!" Chan told SI.
View Lauren Chan's full 2023 SI Swimsuit gallery here.
https://swimsuit.si.com/swimsuit/model/lauren-chan-2023-dominican-republic
The former fashion writer and features editor spent her editorial and modeling career being a representative for individuals like herself. Chan, a size-inclusion advocate, sought out ways to mend the gaps in the industry by becoming the founder and CEO of Henning, a sustainable and size-inclusive luxury womenswear brand.
After spending time in therapy, exploring the ways of manifestation and switching her mindset, Chan has opened herself up to uncover who she truly is. These lifestyle changes allowed for Chan to come out to others and land her role as a SI Swimsuit rookie where she now gets to celebrate who she is on the outside and inside.
"The moral of the story is that creating your most fulfilling life starts with getting to know your truest self," Chan said.
Link below are five of our favorite images from her 2023 rookie photo shoot in the Dominican Republic.
https://www.yahoo.com/lifestyle/5-incredible-photos-rookie-lauren-171652771.html