This post may refer to COVID-19
To access official information about the coronavirus, access CDC - Centers for Disease Control and Prevention.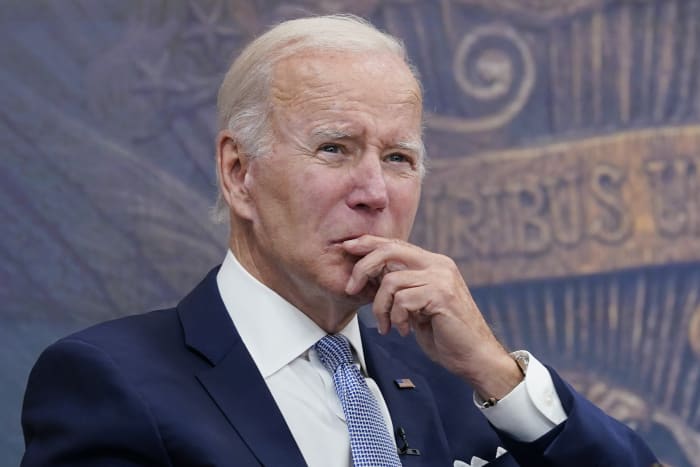 www.local10.com
Biden no longer shy in singling out Trump, the 'former guy'
One month into his presidency, Joe Biden made clear his distaste for even naming the man he'd ousted from the Oval Office.
Politics
WASHINGTON – One month into his presidency, Joe Biden made clear his distaste for even naming the man he had ousted from the Oval Office, declaring, "I'm tired of talking about Trump."
"The next four years, I want to make sure all the news is the American people," he said in a CNN town hall.
But now, Biden is eagerly naming and singling out the erstwhile "former guy" in prepared remarks and on social media, elevating Donald Trump in a way that Biden and White House aides didn't do during the first 18 months of his term.
Speaking virtually to a group of Black law enforcement executives this past week, Biden accused the former president of stoking a "medieval hell" for police officers who fended off Jan. 6 rioters, adding that "Donald Trump lacked the courage to act."
Biden's Twitter feed repeated those words -- a jarring sight for a White House that has tried to expunge any references to the former president and, in particular, his name.
And when Biden emerged from isolation after a bout with COVID-19, he pointedly noted that he could continue working from the White House residence while Trump had to be airlifted to the hospital for treatment after his own diagnosis, at a time when vaccines were not available and the then-president took a cavalier approach to mitigation measures.
For some Democrats, Biden's willingness to engage directly with Trump was overdue.
"It's like Lord Voldemort, right? You gotta say his name and show that you're not afraid of him," said Rep. Jamaal Bowman, D-N.Y. "It's good to see that the president is naming Donald Trump, as we all should."
Biden's increasingly combative posture comes as a stream of revelations pour out about Trump and his conduct during the Capitol riot on Jan. 6, 2021, and amid growing speculation that the Republican will launch a comeback bid as early as this fall.
Despite Biden's sinking approval ratings, even among members of his own party, he still consolidates the vast majority of Democratic voters behind him when presented as the party's choice against Trump in a hypothetical 2024 campaign.