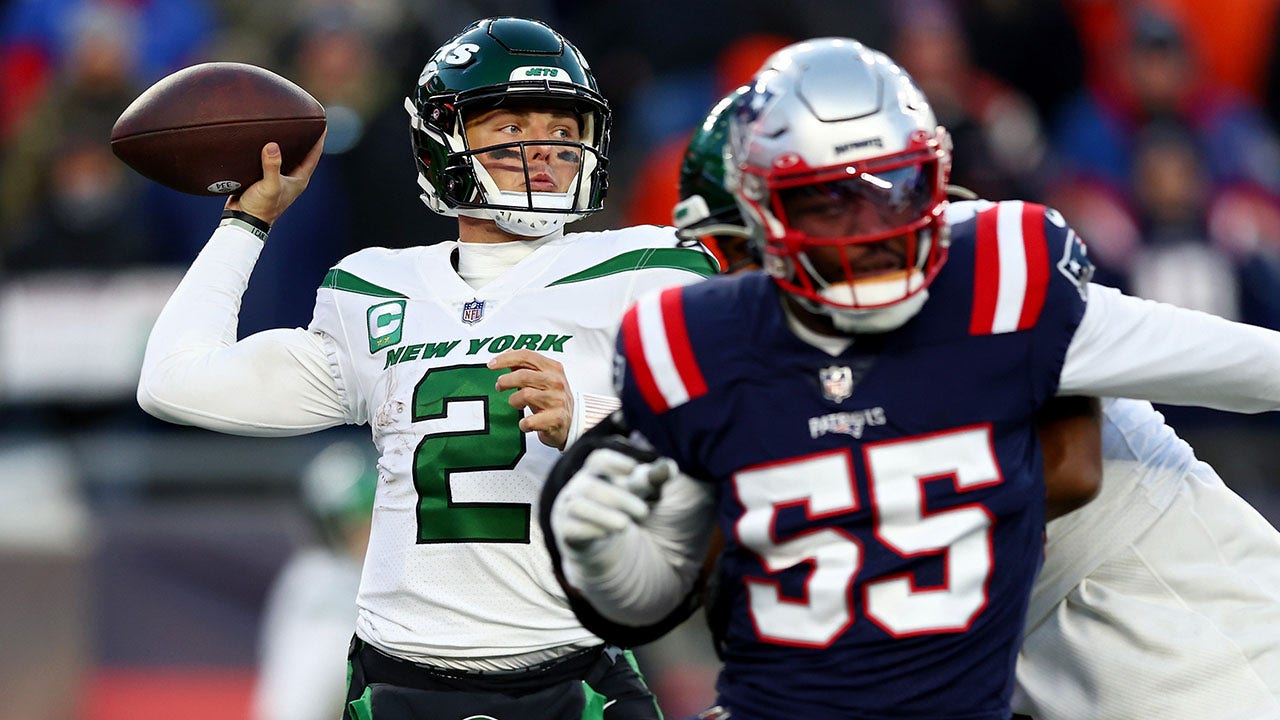 www.foxnews.com
NFL Week 12 preview: Jets trying to stay afloat amid QB changes
After Thanksgiving kicked off the NFL slate for Week 12, a few teams made some quarterback changes which may bring playoff implications.
Sports
Turkey and football came and went for NFL fans to kick off Week 12 of the 2022 season, as three games were played on Thanksgiving before another Sunday brings some important matchups with playoff implications on the line.
There's also been some changes at the quarterback position for two teams. The New York Jets announced that they will be making Zach Wilson inactive following a horrendous performance against the New England Patriots last week, where he went 9 of 22 for 77 yards and didn't take accountability for the offense's struggles despite the defense keeping them in the game until a punt return for a touchdown by the Pats sealed a win.
It will be Mike White, the man that shocked the Cincinnati Bengals at MetLife Stadium last season, getting the start with veteran Joe Flacco as his backup.
With woes continuing for the Houston Texans, head coach Lovie Smith is reportedly going to give Kyle Allen, Davis Mills' backup, first-team reps this week. And while it isn't official yet that Allen will start, reports say he will be the one under center against the Miami Dolphins come Sunday.
With that in mind, here are the top five matchups to watch.
The Tampa Bay Buccaneers will look to continue their winning streak on the road against the Cleveland Browns as the AFC North squad looks to end a two-game losing streak.
Tom Brady is coming off a close win over the Seattle Seahawks in Germany. Through all the drama on and off the field he's dealt with this season, the star quarterback seems to have righted the ship. He has a touchdown pass in three straight games and has passed for more than 250 yards in those games.
The Bucs' defense will look to shut down Nick Chub and the Browns offense. Chubb is on his way to another Pro Bowl at the very least. He has 923 rushing yards and 11 touchdowns on the ground this season.