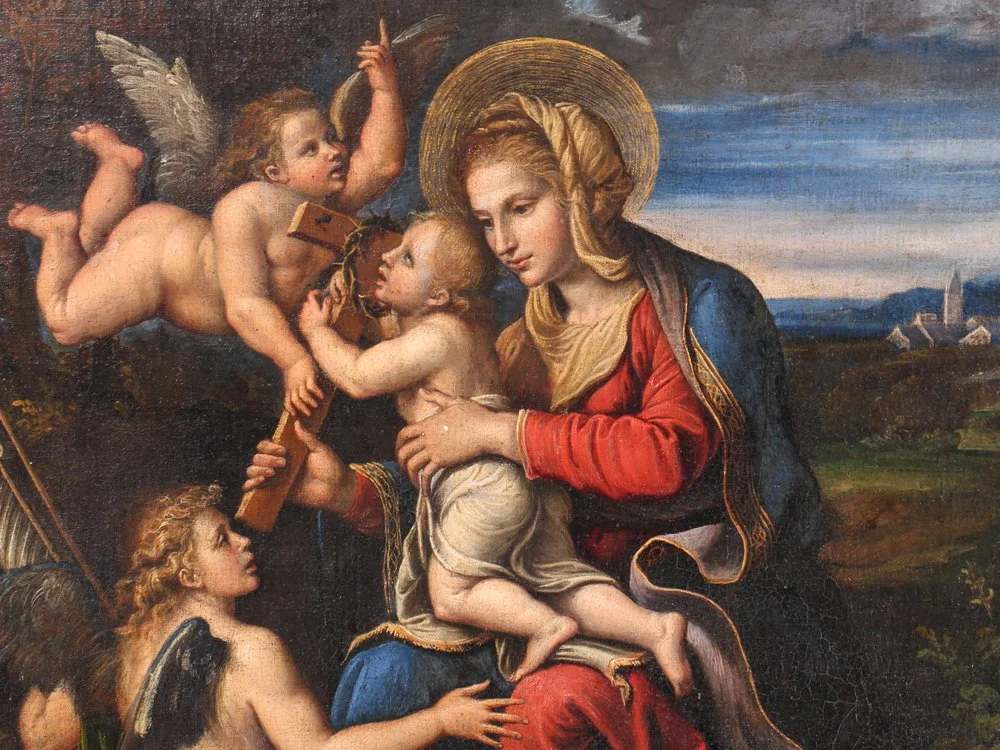 www.goodnewsnetwork.org
Renaissance Masterpiece Found Hanging in 90-Year-Old Woman's Bedroom – Helps Pay For Nursing Care
A London auctioneer discovered a Renaissance painting in an old woman's bedroom that just sold at auction for around $320,000. 
Culture & Entertainment
It's every auctioneers's dream to find an exquisite item among the thousands of items in someone's estate that the family is ready to put up for auction.
One potential estate in London recently wasn't revealing anything of much value until the estimator from Dawsons Auctions finally went up to the bedroom.
The owner of the home, a 90-year-old woman, had left Italy as a young girl and inherited a painting from her father. It had been in her possession for more than 30 years.
"I was utterly shocked when I saw this early religious painting hanging above her bed," said Siobhan Tyrrell, Dawsons Head of Valuations in London. "It literally glowed with quality!"
Upon inspection, it was found to be painted by a follower of Renaissance artist Filippino Lippi.
"I'm not a painting specialist, however I recognized that it was an exceptional work from the 16th century. I immediately told the family of its potential high worth, and they were keen for me to take it to be consigned to our Fine Art sale."
In the case of this important painting—called The Depiction of the Madonna and Child—the result was "fantastic". It sold for $320,000 (£255,000), and it delighted auctioneers for more reasons than one.
The vendor is suffering from dementia and her family has been keen to provide improved care and accommodations to make her life more comfortable, but increased costs had made this impossible—until now.
As a direct result of the incredible sale price achieved, she will not have to worry about her ongoing nursing care, much to the relief of her family.
Fittingly, given the subject matter of the painting itself (a holy mother and child), this wonderful oil canvas has really turned out to be a godsend to them all.