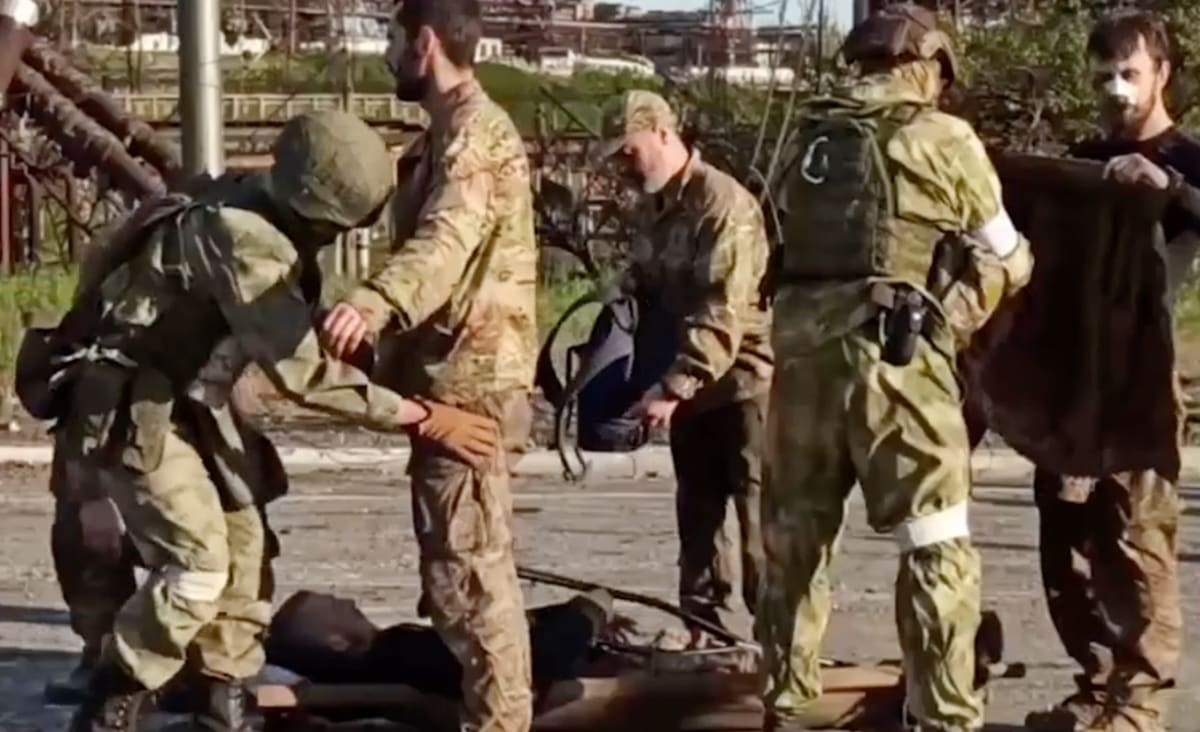 www.aljazeera.com
Some Ukrainian troops surrender, heralding end of Azovstal siege
Hundreds of soldiers left Mariupol after surrendering to Russian forces, but several more remain at the steelworks.
International
Ukraine's military declares an end to the Azovstal operation in Mariupol after hundreds of soldiers were evacuated having surrendered to Russian forces.
The Kremlin claims the fighters will be treated "humanely", a Russian lawmaker says they "don't deserve to live", while the speaker of the Duma calls for them to stand trial.
Russia says its forces destroyed US and European arms shipments in Ukraine's western region of Lviv with missile attacks.
Talks between Moscow and Kyiv over ending the war have stopped, Russia's deputy foreign minister claims.
Turkey's President Recep Tayyip Erdogan says Ankara is opposed to Finland and Sweden joining NATO.