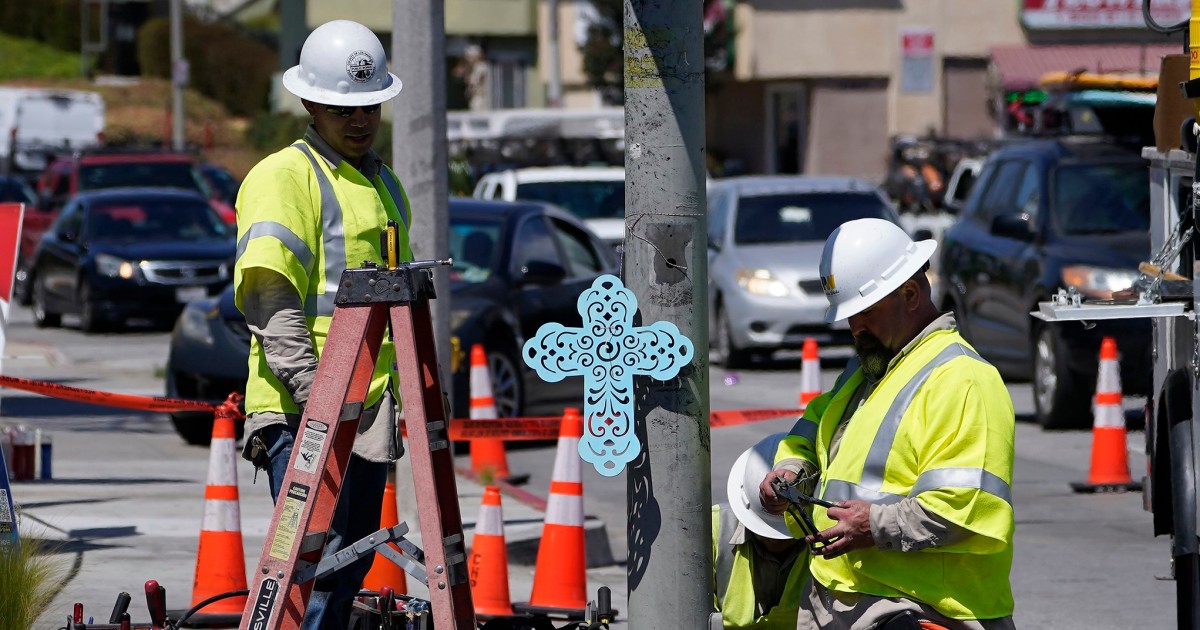 www.nbcnews.com
Woman arrested in high-speed crash that killed 5 in Los Angeles County
A woman accused of causing a crash that killed five people, including a pregnant woman, Thursday in Los Angeles County has been arrested, according to the Calif
Local
A woman accused of causing a crash that killed five people, including a pregnant woman, Thursday in Los Angeles County has been arrested, according to the California Highway Patrol.
The driver, Nicole Lorraine Linton, 37, was hospitalized with moderate injuries and faces a charge of vehicular manslaughter with gross negligence, Highway Patrol said in statement
Linton is from Houston, but she worked locally as a nurse, authorities said.
The driver was behind the wheel of a Mercedes-Benz that was traveling at "a high rate of speed" when it went though a red light and smashed into cross traffic in the Windsor Hills community, southwest of downtown Los Angeles, on Thursday afternoon, the CHP said in a statement.
"As a result of this collision, multiple parties were ejected and two vehicles were fully engulfed in flames," the CHP stated.
Five people were declared dead at the scene and eight were hospitalized with injuries ranging from minor to moderate, according to Highway Patrol.
The Los Angeles County Coroner's office identified the pregnant victim as Asherey Ryan, 23. Her fetus did not survive the crash and her 11-month-old son was also killed. Her son's identity was still pending, officials said.