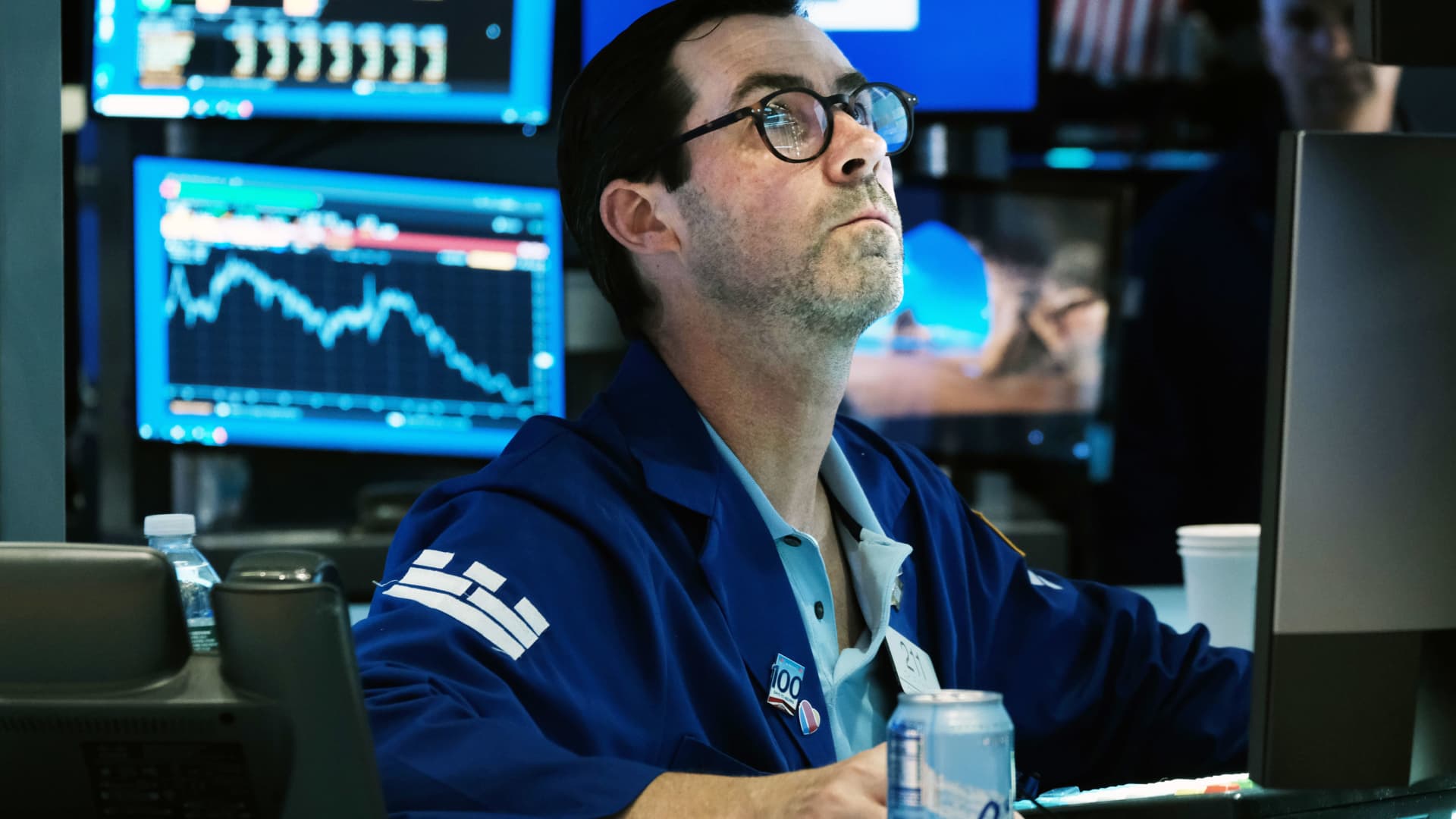 www.cnbc.com
Dow falls 300 points as Wall Street sell-off continues
Wall Street is looking for a rebound after the Dow fell more than 1,000 points on Friday.
Business
Stocks fell Monday as worries over rising rates and tighter monetary policy added fuel to a rout that began in the previous session.
The Dow Jones Industrial Average slid 300 points, or about 1%. The S&P 500 and the Nasdaq Composite dropped 0.95% and 1.2%, respectively.
Tech and financials were the worst-performing S&P 500 sectors. Dow Inc and 3M led the 30-stock Dow Industrials lower.
Wall Street suffered a sharp sell-off on Friday, when Federal Reserve Chairman Jerome Powell's short and blunt remarks in Jackson Hole, Wyoming, appeared to extinguish hopes of the central bank changing its aggressive course of rate hikes in the months ahead.
The Dow fell 1,008 points, or just over 3%, for its worst day since May. The S&P 500 and Nasdaq Composite fell 3.4% and 3.9%, respectively, for their worst days since June. The drop erased the August gains for all three averages.
"For the near term at least, pain will be the name of the game. While a test of the June 16 low may now be underway, we don't foresee a lower low for the S&P 500," said Sam Stovall, chief investment strategist at CFRA Research. He noted, however, that, "Month to date through August 25, U.S. equities held up better than investors might have anticipated, especially following such a strong return in July and the ongoing uncertainties from multiple fronts."
Meanwhile in Europe over the weekend, European Central Bank board member Isabel Schnabel warned that central banks must continue to fight inflation — even if it tips economies into recession.
The coming week brings more Fed speeches, including Vice Chair Lael Brainard on Tuesday, before August's nonfarm payrolls report on Friday.