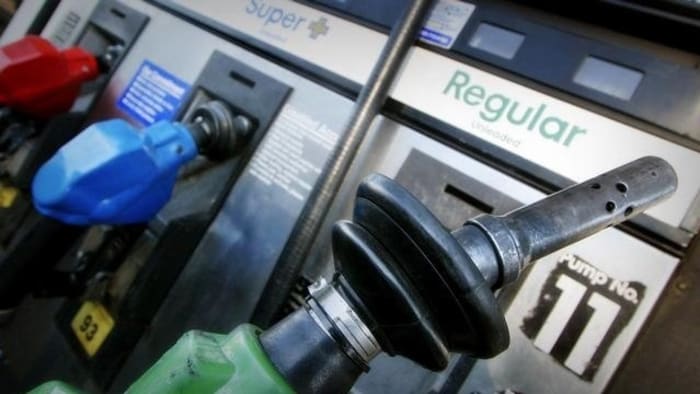 www.local10.com
Florida gas prices climb to new 2023 high, but drop 2 cents in past 2 days
Florida gas prices are inching lower after surging to a new 2023 high of $3.84 per gallon, AAA reported Monday.
Economy
Florida gas prices are inching lower after surging to a new 2023 high of $3.84 per gallon, AAA reported Monday.
The previous 2023 record of $3.72 per gallon was set in April.
According to AAA, gas prices jumped a whopping 18 cents per gallon last week – the fourth consecutive weekly jump at the pump.
AAA reported that Sunday's state average of $3.83 per gallon is 57 cents per gallon more than what Florida drivers paid on the Fourth of July, but prices are slowly inching lower, as they dropped two cents over the past two days.
"Florida gas prices are now the highest since August of last year," said Mark Jenkins, spokesman, AAA - The Auto Club Group. "These surging prices have been driven by a couple of factors. Extreme temperatures along the gulf coast has kept refineries from operating at full capacity. Globally, oil prices are significantly higher than a month ago, as OPEC production cuts cause global oil supplies to tighten."
According to AAA, about half the price per gallon of gasoline is influenced by oil prices.
Crude oil is now above $80 per barrel while it was trading just below $70 per barrel last month. The spike is primarily due to the tightness in the global oil market.
Meanwhile, the extreme heat in the south has prevented fuel refineries from operating at full capacity, and the extreme temperatures can also cause breakdowns and equipment failures.
"There are some factors that should help alleviate some upward pressure on fuel prices, but one major wild card that could cause them to spike again," Jenkins said. "Last week's supply report from the EIA showed improvements in refinery operations. Additionally, gasoline demand may soon move lower as students return to school, signaling the end of the busy summer driving season.
"Drivers should expect continued volatility at the pump during the coming months, particularly as we approach peak hurricane season," Jenkins continued. "The majority of Florida's gasoline is supplied by refineries along the Texas, Louisiana and Mississippi coastlines. Gas prices could spike just based on the mere threat of a hurricane making landfall in this region. How high gas prices go from there - and for how long - would then be based on whether those refineries suffered any long term damage."
The most expensive metro markets are currently West Palm Beach-Boca Raton ($3.96), Homosassa Springs ($3.91), and Naples ($3.90).
The least expensive metro markets are Crestview-Fort Walton Beach ($3.58), Pensacola ($3.59), and Panama City ($3.62).