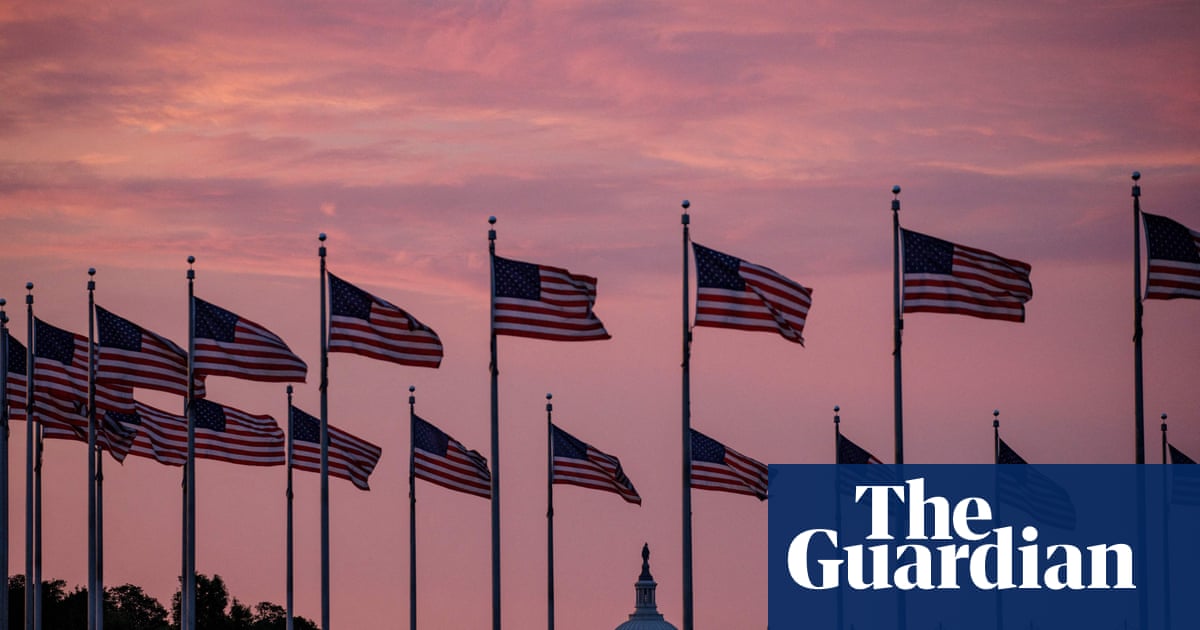 www.theguardian.com
Details of US debt ceiling deal being ironed out to avert catastrophic default
Biden calls tentative agreement 'an important step forward' but deal still needs to receive approval from a divided Congress
Economy
Legislation was being urgently worked on in Washington on Sunday to spell out the details of the tentative deal to raise the US debt ceiling struck between Joe Biden and House speaker Kevin McCarthy hours earlier, with the aim of putting it before Congress and avoiding a catastrophic and unprecedented default in early June.
Biden and McCarthy held a 90-minute phone call earlier on Saturday evening to discuss the deal, with the Democratic US president joining the call from the Camp David retreat and the Republican speaker in the nation's capital.
Biden said: "The agreement represents a compromise, which means not everyone gets what they want. That's the responsibility of governing," while calling the pact "an important step forward".
McCarthy said: "America wins on this one" but he will have to get the legislation through the Republican-controlled House, where his party holds only a five-seat majority. He faces hostility from his far-right wing members who are expected to balk at spending cuts that they deem not deep enough, while progressives may be more likely to choke down cuts that they loathe in order to pass the deal.
On Sunday morning, McCarthy boasted on Fox News Sunday that "there's not one thing in the bill for Democrats" even though Biden achieved his fundamental goal of persuading the Republican to agree to a debt ceiling increase. McCarthy predicted House GOP members will support the deal. The details of the deal were set to be presented to lawmakers on Sunday evening.
Speaking on Capitol Hill later on Sunday morning, McCarthy added: "We are going to put the bill on the [House] floor in 72 hours and pass it."
To reduce spending, as Republicans had insisted, the package includes a two-year budget deal that would hold spending flat for 2024 and impose limits for 2025. That's in exchange for raising the debt limit for two years, until after the next election.
It also expands some work requirements for food-stamp recipients and tweaks an environmental law to try to streamline reviews to build new energy projects.
Treasury Secretary Janet Yellen has said the United States could default on its debt obligations by 5 June if lawmakers do not act in time to raise the federal debt ceiling.
As Democratic and Republican negotiators iron out the final details of an agreement to suspend the federal government's $31.4tn debt ceiling in coming days, McCarthy may be forced to do some behind-the-scenes wrangling.
A failure by Congress to deal with its self-imposed debt ceiling before 5 June could trigger a default that would shake financial markets and send the US into a deep recession.
House minority leader and Democratic New York representative Hakeem Jeffries said in a letter that Biden and McCarthy were due to speak again on Sunday afternoon to finalize their agreement prior to members of Congress being briefed.
"I am thankful to President Biden for his leadership in averting a devastating default," the letter said.
Washington state Democratic representative Pramila Jayapal, chair of the congressional progressive caucus, told CNN's State of the Union show on Sunday morning that she did not yet know if she would vote for the deal as she needed to see "the exact legislative text".
She said the notion of tightening conditions for hungry families to claim food stamps was "absolutely terrible policy".
But she warned: "The American people have to understand that we are on the brink of default" after House Republicans forced a negotiation, while further warning that Republicans want to cut "basic spending on things like healthcare, education, child care, all of the things you care about".
South Dakota Republican congressman Dusty Johnson, who was involved in the behind-the-scenes negotiations prior to the leaders agreeing, cheered "a fantastic deal" on Sunday morning, also talking to CNN.
Johnson noted he is the leader of the mainstream Republican caucus in the House and said he believes there are freedom caucus members who will vote for it, though maybe not the most "colorful" ones.
Republicans control the House by 222-213, while Democrats control the Senate by 51-49. These margins mean that moderates from both sides will have to support the bill, as any compromise will almost definitely lose the support of the far left and far right wings of each party.
To win the speaker's gavel, McCarthy agreed to enable any single member to call for a vote to unseat him, which could lead to his ousting if he seeks to work with Democrats. On Sunday, he said he was "not at all" worried that could happen.
Hours before the deal was announced, some hardline Republicans balked at McCarthy cooperating with the White House.
"If Speaker's negotiators bring back in substance a clean debt limit increase … one so large that it even protects Biden from the issue in the presidential [election]…it's war," representative Dan Bishop, a member of the right wing Freedom Caucus, tweeted.
The deal does just that, sources briefed on it say: it suspends the debt ceiling until January 2025, after the November 2024 presidential election, in exchange for caps on spending and cuts in government programs.
Rightwinger Ralph Norman of South Carolina called the outline deal "insanity".
Progressive Democrats in both chambers have said they would not support any deal that has additional work requirements in return for government benefits. This deal does, sources say, adding work requirements to food aid for people aged 50 to 54.
The deal would boost spending on the military and veterans' care, and cap it for many discretionary domestic programs, according to sources familiar with the talks. But Republicans and Democrats will need to debate, as the deal doesn't specify them.
I hope you appreciated this article. Before you move on, I was hoping you would consider taking the step of supporting the Guardian's journalism.
From Elon Musk to Rupert Murdoch, a small number of billionaire owners have a powerful hold on so much of the information that reaches the public about what's happening in the world. The Guardian is different. We have no billionaire owner or shareholders to consider. Our journalism is produced to serve the public interest – not profit motives.
And we avoid the trap that befalls much US media – the tendency, born of a desire to please all sides, to engage in false equivalence in the name of neutrality. While fairness guides everything we do, we know there is a right and a wrong position in the fight against racism and for reproductive justice. When we report on issues like the climate crisis, we're not afraid to name who is responsible. And as a global news organization, we're able to provide a fresh, outsider perspective on US politics – one so often missing from the insular American media bubble.
Around the world, readers can access the Guardian's paywall-free journalism because of our unique reader-supported model. That's because of people like you. Our readers keep us independent, beholden to no outside influence and accessible to everyone – whether they can afford to pay for news, or not.