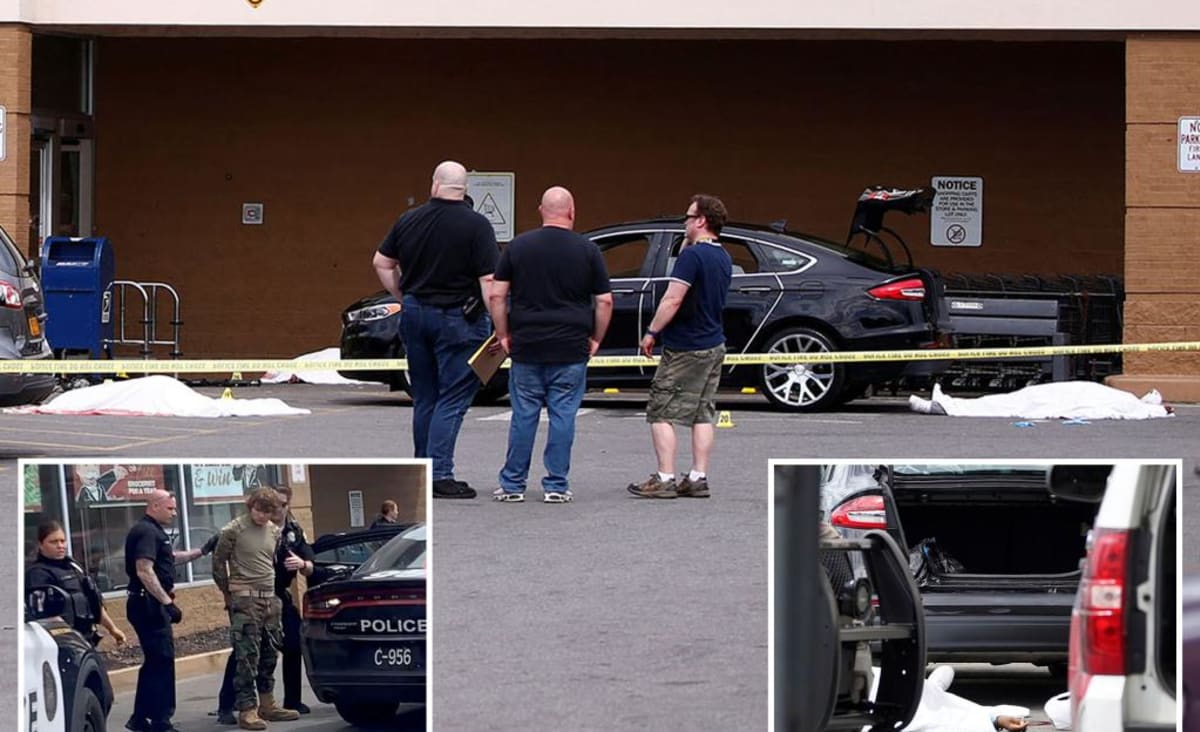 nypost.com
'We have bodies down here!' Radio call captures Buffalo mass shooting horror
Harrowing radio calls captured the chaos that unfolded at the Tops supermarket in Buffalo, where a cop told the dispatcher to send "as many cars as you possibly can."
Local
Harrowing radio calls captured the chaos that unfolded at the Tops supermarket in Buffalo, where a cop told the dispatcher to send "as many cars as you possibly can" — and another reported, "We have bodies down here!"
In the first transmission about 2:30 p.m. Saturday, the dispatcher sent a couple of patrol cars to the scene on Jefferson Avenue in response to a "shots fired" call, the Buffalo News reported.
About a minute later, cops and firefighters reported seeing bodies strewn outside the supermarket, according to the news outlet, which culled the transmissions from Broadcastify.com.
"Radio, send as many cars as you possibly can!" an officer yells about 2:33 p.m., The News reported.
The dispatcher then informs other units about a "possible active shooter at Tops."
Firefighters reported seeing at least three people down on the ground and that "there might be an individual with body armor," according to the outlet.
Moments later, they said police had the suspect, Payton Gendron, 18, "cornered" and "have him."