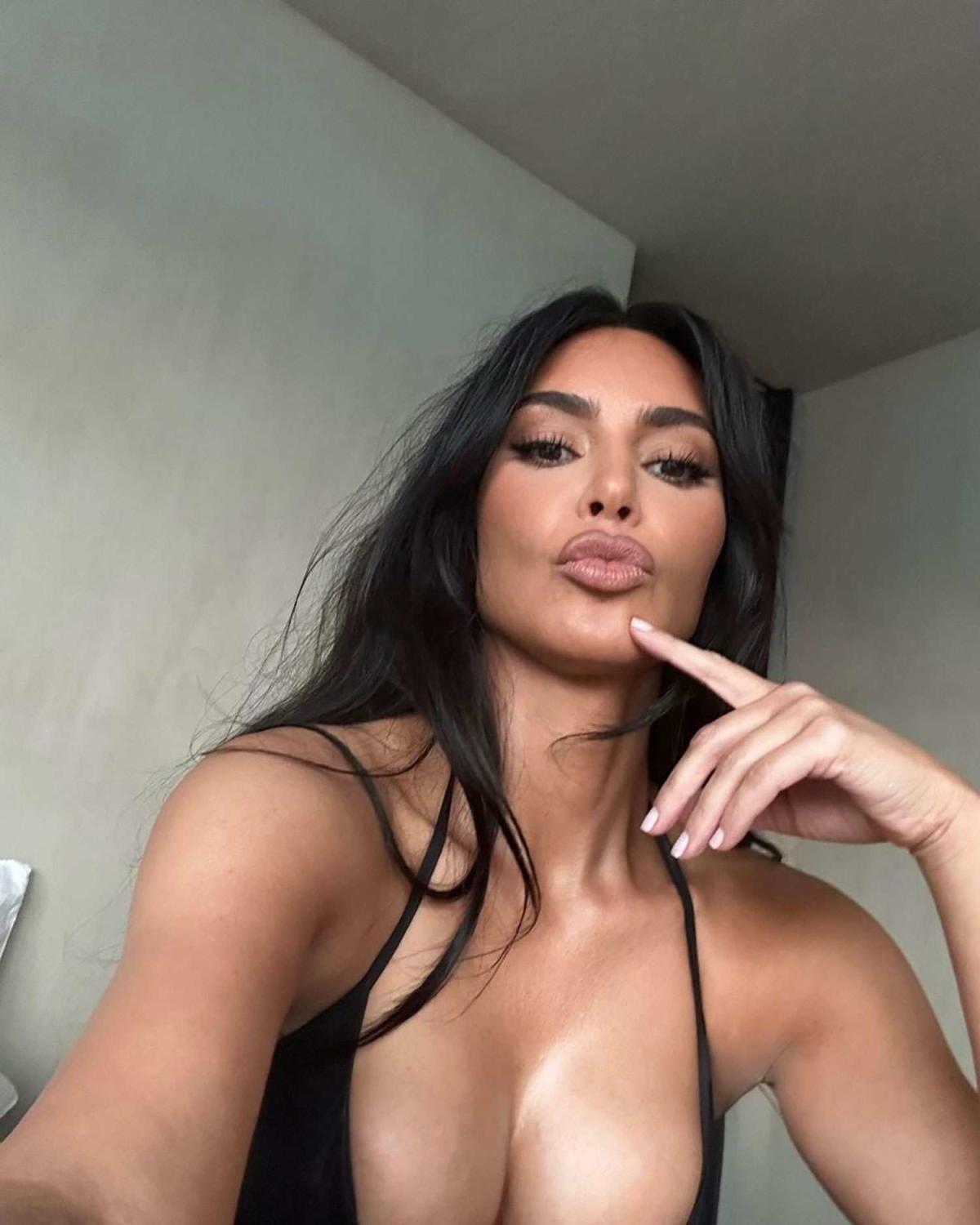 www.yahoo.com
Apparently, Kim Kardashian Lounges Around the House in a String Bikini
It's only natural for the founder of a shapewear and swim brand.
Social & Lifestyle
It shouldn't come as a surprise to see the queen of shapewear, undies, and swim Kim Kardashian lounging around her sprawling minimalistic mansion in a string bikini. Yet that didn't stop us from having to pick up our jaws from off the floor after scrolling past her most recent Instagram thirst trap.
On Tuesday, the reality star posted a roundup of black string bikini-clad selfies to her grid. The first slide showed Kim lying in bed, pursing her lips, and snapping a photo from a higher angle, creating a shadow effect on her chest and neck. In the next image, the SKIMs founder sat up and posed with her elbow resting on her knee, pouting and looking at the camera before moving her finger to her chin and serving her signature duck face in the last picture.
Kardashian's long dark hair was styled in tousled waves and a middle part, and her new curtain bangs framed her face, which was glammed in neutral tones and her go-to nude, lined lip.