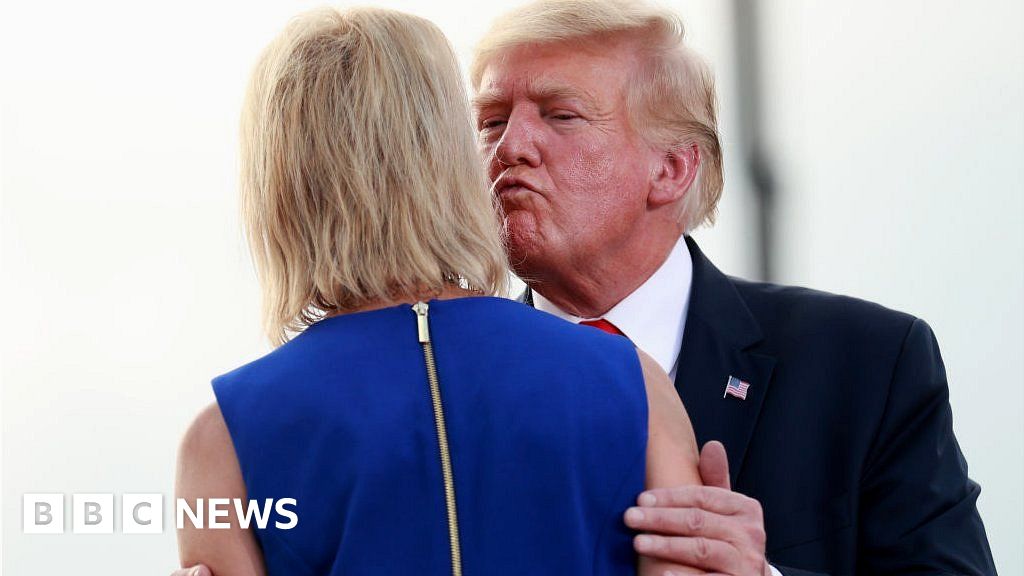 www.bbc.com
US midterms 2022: Tracking Trump's 'extraordinary' endorsement spree
A look at Donald Trump's midterms endorsements - who he backed, and the races he couldn't swing.
Politics
Donald Trump has shown great pride in handpicking the next wave of Republican stars.
Back when he was still in the White House, he wrote on Twitter: "As long as I campaign and/or support Senate and House candidates (within reason), they will win!"
In this primary season, he hasn't been far off.
Over the past several months, candidates endorsed by Mr Trump have pocketed victories across the country, winning 92% of the time.
From his home in Palm Beach, Florida, the self-proclaimed "king" of endorsements has weighed in on almost 200 races, backing Republican candidates running for the US Senate, House or state governor in 39 out of 50 states. It's an unusually high number - during the 2018 midterms, he backed just under 90 candidates for those same positions, according to Ballotpedia. That same year, former President Barack Obama endorsed 94 candidates.
The election will see voters decide who gets to sit in Congress, as well as hold key positions in their home state. And come November, it's Mr Trump's picks who will be representing the Republican Party on ballots across the US.
"It's extraordinary, because most ex-presidents walk away," said Charles Coughlin, a Republican party operative. "That's not what he's doing."
As the primary season draws to a close, here's a look at Mr Trump's full endorsement record - who he supported, how they did, and the races he couldn't swing.
Read here: