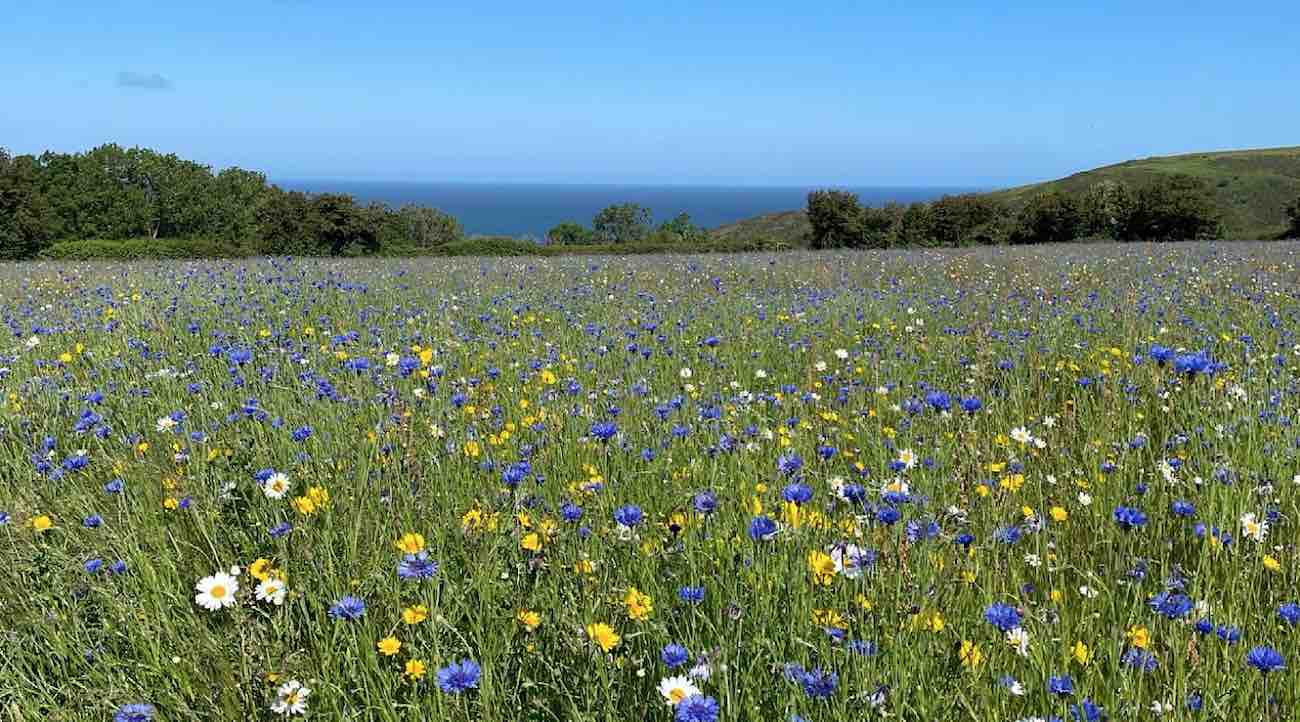 www.goodnewsnetwork.org
Adults Understand a Need to Do Their Bit for Biodiversity–Even 73% of Allergy Sufferers Planting Flowers to Help
A UK poll revealed that 63% suffer from allergies, but are happy to put up with symptoms to support biodiversity in nature.
Health
A study of 2,000 UK adults revealed that, although 63 percent suffer from allergies, nearly 9 out of 10 are happy to put up with symptoms such as itchy eyes, runny noses, and watery eyes, to support nature.
54 percent are also inclined to let their gardens become more overgrown to help bees play their part, despite the chances of being stung.
88 percent of respondents have added bug hotels, bird feeders, and bee pollinators to homes and gardens to do their part.
"We know how important pollinators are for nature, given that around a third of the food we eat relies on pollinators such as bees," said Graham Wilkinson, vice president of agriculture from Arla Foods, which commissioned the survey ahead of World Bee Day and World Biodiversity Day last month.
"That's why last year we launched The Arla Bee Road. The initiative aims to help everyone to grow and improve pollinator habitats however big or small, by joining our farmers and planting pollinator pit stops to help bees and bugs travel around the country."
An incredible 120,000 households joined them last year, planting pollen-rich wildflowers.
Thousands also took part in 'No Mow May,' to help encourage the growth of these creatures' natural habitats in the U.S. and UK.
Many are also leaving logs near the home to encourage small insects and creatures. Some 22 percent would like to do more, but don't know where to start.
63 percent of those surveyed by OnePoll also believe it's important that businesses encourage biodiversity.
If you are one of the 32 percent who wouldn't know what to do for a struggling bee, Arla suggests that if you see a bee in peril you should offer it a bit of sugary water and move it out of harm's way while it recovers.
You can also purchase a bee revival kit containing a small vial of special nutritional syrup created by beekeepers. If you're in the UK, you can order Bee Savior kits from a British not-for-profit.