This post may refer to COVID-19
To access official information about the coronavirus, access CDC - Centers for Disease Control and Prevention.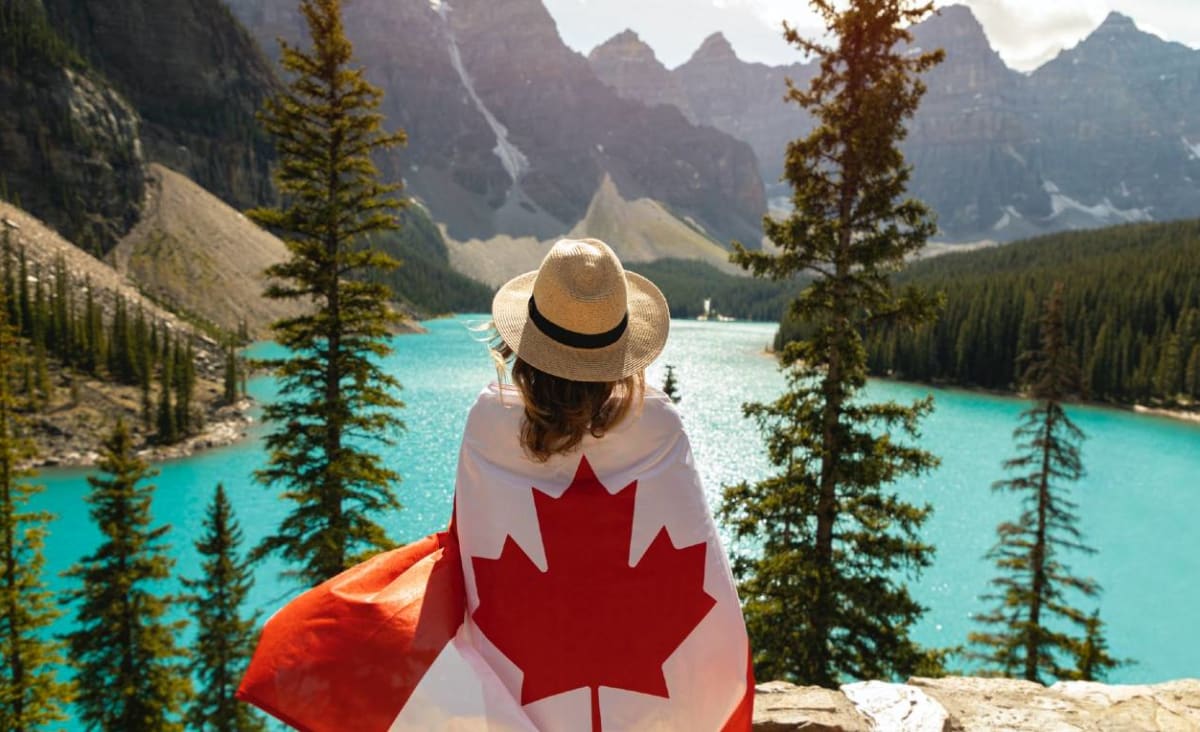 www.goodnewsnetwork.org
Canada is Opening Its Borders to Fully Vaccinated Americans in Early August
Canada has now given a date for when vaxxed U.S. travelers and international travelers can cross the border and visit on vacation.
Travel
If you've been dreaming of that next vacation, you'll be excited to know that thanks to Canada's rising vaccination rates and declining COVID-19 cases, the government has given exact dates for when U.S. and international travelers will be able to freely cross the border.
As a first step, on August 9 Canada plans to begin allowing entry to fully vaccinated American citizens and permanent residents who are currently living in the States.
On September 7, the government intends to open Canada's borders to any fully vaccinated travelers.
According to a statement, fully vaccinated, eligible travelers will not have to quarantine upon arrival in Canada.
"Canadians have worked hard and sacrificed for each other, and because of that work, we can take these next steps safely," Patty Hajdu, Minister of Health, explained.
From August 9, in addition to landing at Montréal-Trudeau International Airport, Toronto Pearson International Airport, Calgary International Airport, and Vancouver International Airport, international flights carrying passengers will be permitted to land at the following five additional Canadian airports:
Halifax Stanfield International Airport;
Québec City Jean Lesage International Airport;
Ottawa Macdonald–Cartier International Airport;
Winnipeg James Armstrong Richardson International Airport; and
Edmonton International Airport.
All travelers, regardless of vaccination status, will still require a pre-entry COVID-19 molecular test result.
However from August 9, Canada is adjusting its post-arrival testing strategy for fully vaccinated travellers. The government states that: "Using a new border testing surveillance program at airports and land border crossings, fully vaccinated travellers will not need a post-arrival test unless they have been randomly selected to complete a Day 1 COVID-19 molecular test. There are no changes to the mandatory testing requirements for unvaccinated travellers."