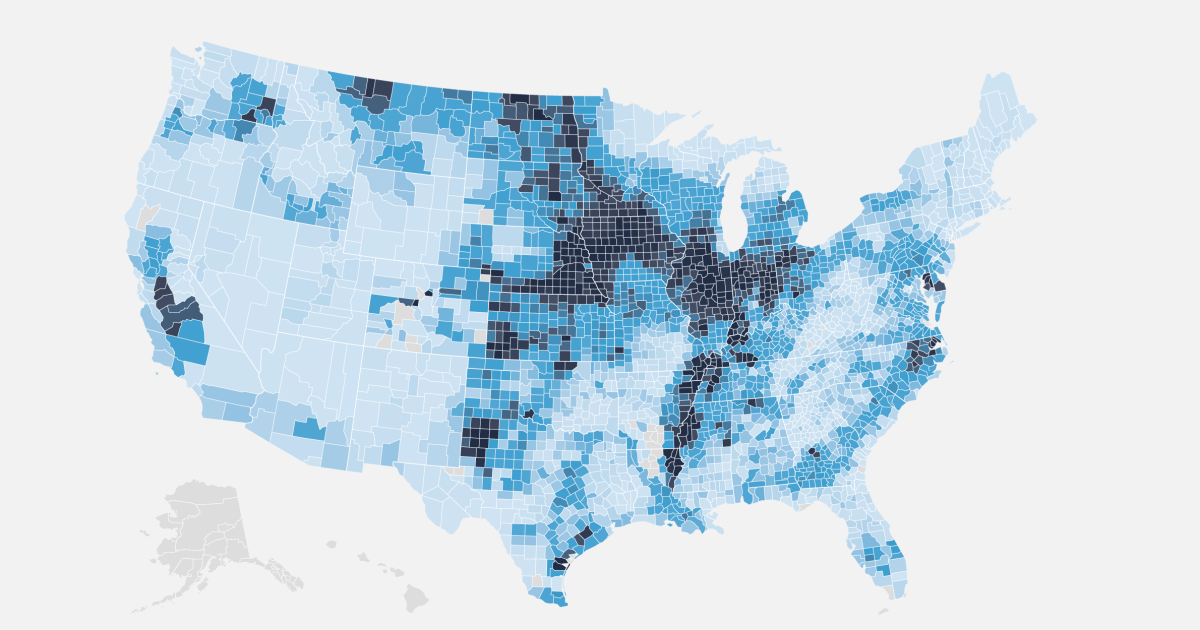 www.nbcnews.com
A potentially cancer-causing chemical is sprayed on much of America's produce. How high is exposure near you?
View a map showing by state the exposure to herbicides containing glyphosate sprayed on nearly half of all corn and soybeans grown in the U.S.
Health
On a daily basis, many people in the U.S. could be exposed to a potentially cancer-causing chemical used in the world's most common weedkillers. Data shows that people in the Midwest, parts of the South and Colorado have the highest exposure.
Glyphosate, the active ingredient in many herbicides, has been in use for nearly 50 years. But the chemical's health impacts have been heavily debated, with lawsuits arising over allegations that the chemical is linked to cancer. The Environmental Protection Agency has maintained that there is no risk to human health based on current uses and that there is no evidence glyphosate causes cancer. Bayer, the pharmaceutical company that sells the most widely used glyphosate herbicide, says it stands by the safety of the chemical.
Glyphosate's main use is in agriculture; weedkillers containing it are sprayed on nearly half of all planted acres of corn, cotton and soybeans in the U.S. They're also used on wheat, oats, beans and fruits. And data from the U.S. Geological Survey shows several counties across the country with higher than average glyphosate usage.
An NBC News analysis of 2019 USGS agricultural glyphosate usage data found:
An average of almost 130 pounds of glyphosate herbicides were sprayed per square mile in U.S. counties.
Lake County, Colorado, had the single highest glyphosate usage rate of U.S. counties, with almost 2,000 pounds sprayed per square mile.
More than 55 million people live in counties with above-average glyphosate use.
Iowa and Illinois, where the most corn and soy crops are grown, accounted for 15% of national usage.
Southwestern and Northeastern states used the least glyphosate per square mile.