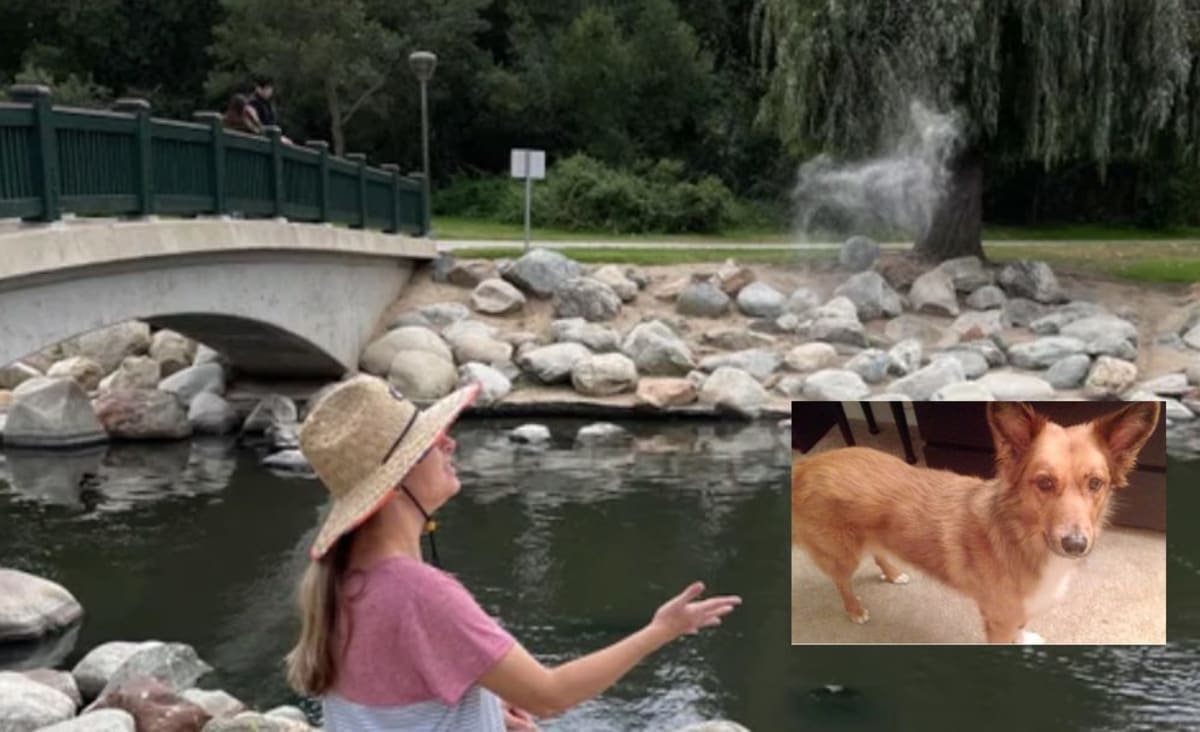 www.goodnewsnetwork.org
Ashes Scattered After Her Dog Dies Form "Miraculous" Shape in the Wind: 'They Never Truly Leave Us'
A photo (and video) went viral when it showed a woman scattering the ashes of her beloved dog, and they flew into the shape of her.
Curious
A photo shared on Reddit went viral when thousands of people got emotional at the sight, and others were flooded with memories of pets gone by.
The picture (and video below) shows a woman scattering the ashes of her beloved dog, Biscuit, at a local park.
She called it a "miracle" after seeing the handful of ashes had formed into a familiar shape at the last second—the shape of her 12-year-old German Shepherd and collie mix that passed away suddenly a few months ago.
Natalie Franko Larason, who had rescued Biscuit from the 'no-kill shelter' Paws Chicago, told GNN she scattered the ashes at one of their favorite parks in Southern California where together they enjoyed long walks and many hours of romping with the ducks and turtles.
"I'm still shocked at this experience, and have found it healing to connect with so many … and hear their stories of love and loss."
When she posted the iPhone video capturing the moment, Larason wrote, "I was astonished."
"The shape they formed looked exactly like her. I took it as a sign of her final goodbye… It's miraculous."
She hopes her fellow animal-lovers will take comfort in the video and photo, like she has.
"Rest in peace, my sweet Biscuit," she wrote on YouTube. "I'll meet you at the Rainbow Bridge."