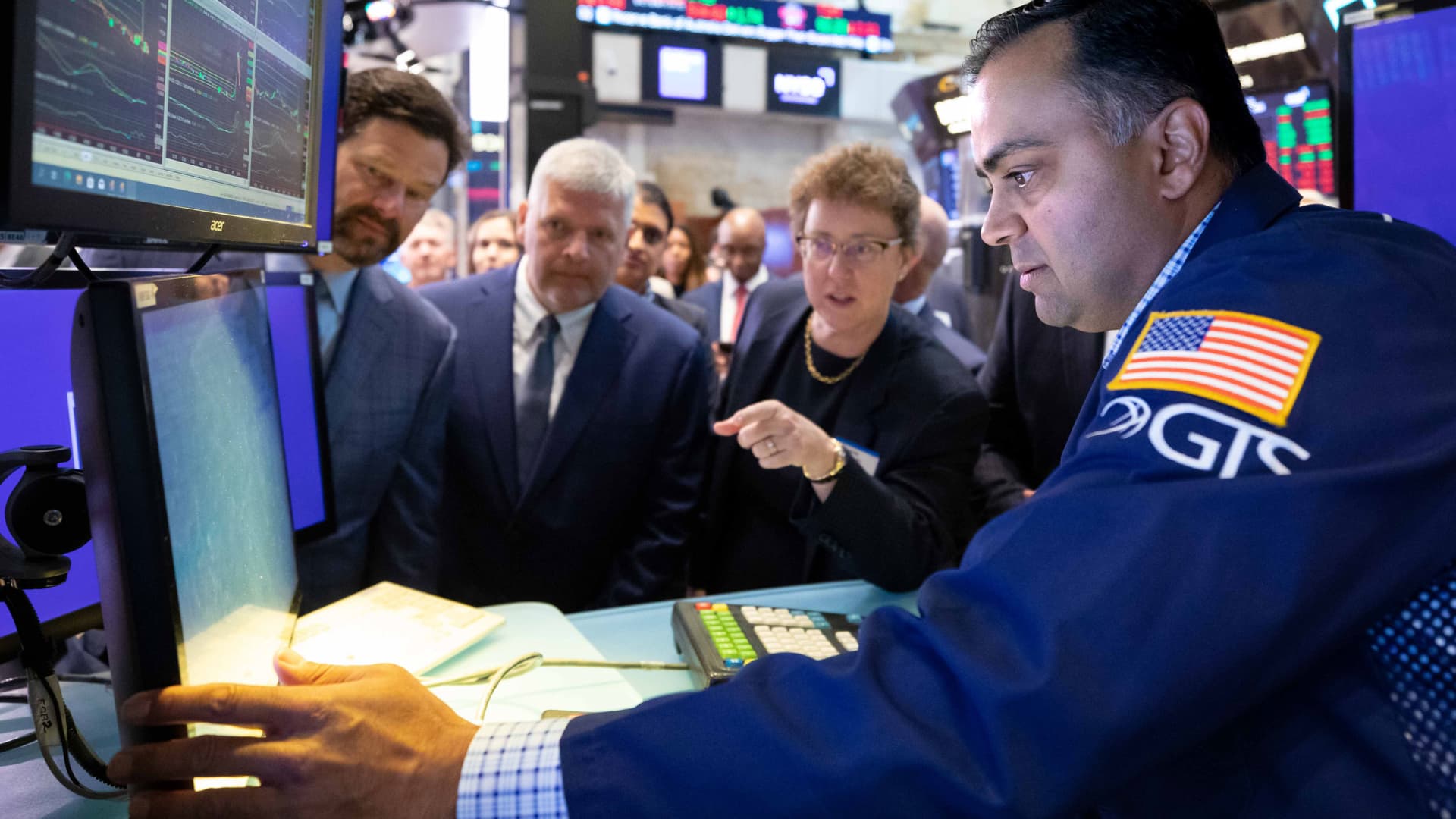 www.cnbc.com
From the Fed to Europe's currency crisis, here's what's behind this selloff in financial markets
Stocks fell sharply and bond yields rose around the world in volatile trading Friday, as global markets braced for higher interest rates and recession.
Economy
Stocks fell sharply, bond yields rose and the dollar strengthened Friday as investors heeded the Federal Reserve's signal that its battle with inflation could result in much higher interest rates and a recession.
The sell-off Friday was global, in a week where the Fed boosted rates by another three-quarters of a point and other central banks raised their own interest rates to combat global inflation trends.
The S&P 500
closed down 1.7% at 3,693 Friday, after it dipped temporarily to 3,647, below its June closing low of 3,666. The Dow Jones Industrial Average
ended the turbulent Friday session at 29,890, a 486-point loss and a new low for the year.
European markets were down more, with the U.K. FTSE
and German DAX both closing down about 2%, and French CAC
off 2.3%.