This post may refer to COVID-19
To access official information about the coronavirus, access CDC - Centers for Disease Control and Prevention.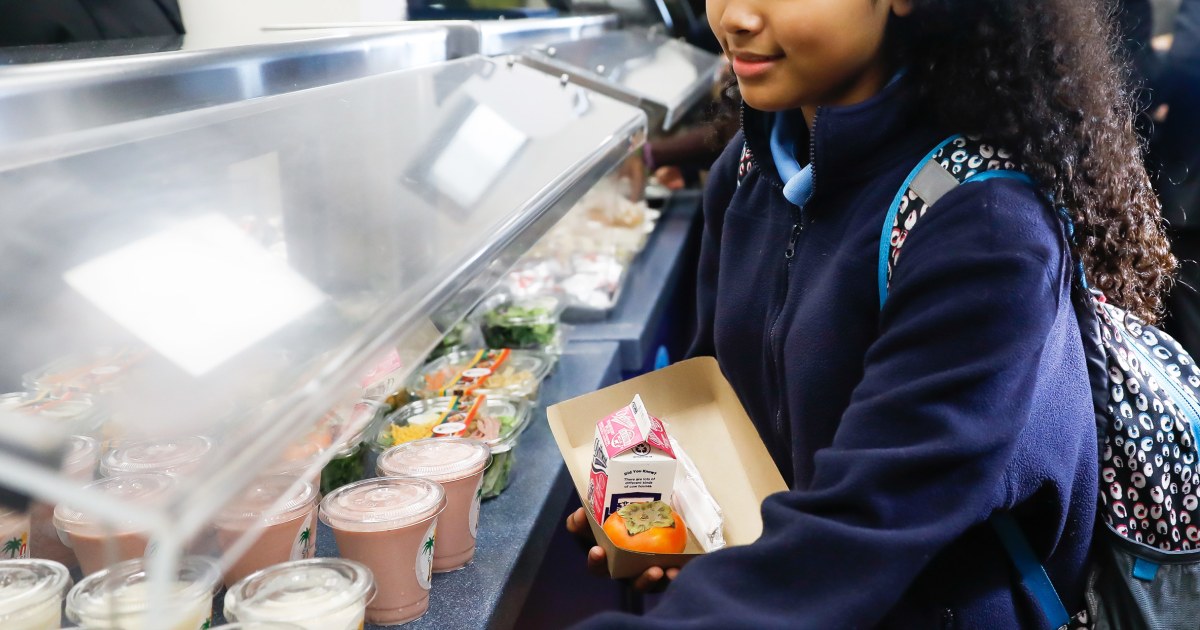 www.nbcnews.com
A major medical group updated its guidance for treating childhood obesity. Here's what it says.
The American Academy of Pediatrics updated its recommendations for treating childhood obesity, including medications and surgery for the first time.
Health
For the first time in 15 years, the American Academy of Pediatrics on Monday released new guidelines for treating childhood obesity, emphasizing a need for early and intensive treatment.
The guidance comes as childhood obesity rates have continued to rise over the past decade and a half, increasing from 17% to 20%, according to data from the Centers for Disease Control and Prevention. Since the 1980s, obesity rates have tripled in children and quadrupled in adolescents.
The pandemic made matters worse, said Dr. Joan Han, a professor and chief of the Division of Pediatric Endocrinology and Diabetes at Mount Sinai Kravis Children's Hospital, who was not involved in the new report. One CDC report found that the rate of weight gain nearly doubled in 2020, compared with prepandemic years.
Obesity affects nearly 15 million children and teenagers in the U.S., CDC data shows. Excess weight not only has physical health consequences, including Type 2 diabetes and high blood pressure, but also takes a toll on mental health.
The new guidelines emphasize that obesity is a complex and chronic condition without a simple fix. Intensive behavioral and lifestyle changes should be the first-line approach, but the AAP also includes recommendations for anti-obesity medications and surgery for the first time. These novel recommendations are in response to a windfall of research and drug approvals in the past few years.
"We now have evidence that obesity therapy is effective. There is treatment, and now is the time to recognize that obesity is a chronic disease and should be addressed as we address other chronic diseases," said Dr. Sandra Hassink, medical director of the AAP Institute for Healthy Childhood Weight and co-author of the new guidelines.
Part of that involves intervening sooner rather than later. There is no evidence, according to the guidelines, that so-called watching waiting or delaying appropriate treatment is beneficial.
For children with obesity age 6 and up — and in some cases age 2 to 5 — the first approach should be working with pediatricians and other health care providers on changes to behavior and lifestyle, say the new guidelines. This is most effective when it includes at least 26 hours of face-to-face counseling over the course of about a year — something that experts acknowledge can pose a challenge for families.
New treatments
For children ages 12 and up, one of the major changes in the recommendations is the inclusion of anti-obesity drugs and weight-loss surgery alongside lifestyle changes.
In recent years, research has increasingly shown that a person's weight is determined by more than just diet and level of physical activity; genetics and hormones can also play a role in the way a person's body uses and stores energy. This new understanding has been the basis for the development of new drugs.
"The breakthrough that happened in the last few years was people started realizing that there are hormones made in the gut that have multiple roles related to obesity. By targeting these, medications can help people feel full faster and help stabilize insulin levels," said Han.
The guidelines say that pediatricians should offer weight-loss drugs for children age 12 and up with obesity.
Four drugs are now approved for obesity treatment in adolescents starting at age 12 — Orlistat, Saxenda, Qsymia and Wegovy — and one, phentermine, for teens age 16 and older. Another drug, called setmelanotide (brand name Imcivree), has been approved for kids age 6 and older who have Barde-Biedl syndrome, a genetic disease that causes obesity.
Wegovy — which surged in popularity last year as a weight-loss drug for adults — was approved by the Food and Drug Administration in late December for those ages 12 and up. Clinical trial results published in the New England Journal of Medicine showed that a weekly injection of the drug, along with healthy exercise and eating habits, could help kids 12 and older cut their body mass index by about 16%, compared with just over 0.5% for a group that took a placebo.
However, the new drugs aren't available to everyone.
"The problem with these medications is they are very expensive and insurance often doesn't cover them," Han said, adding that a one-month supply of Wegovy can cost as much as $1,500, which is not affordable for most families.