This post may refer to COVID-19
To access official information about the coronavirus, access CDC - Centers for Disease Control and Prevention.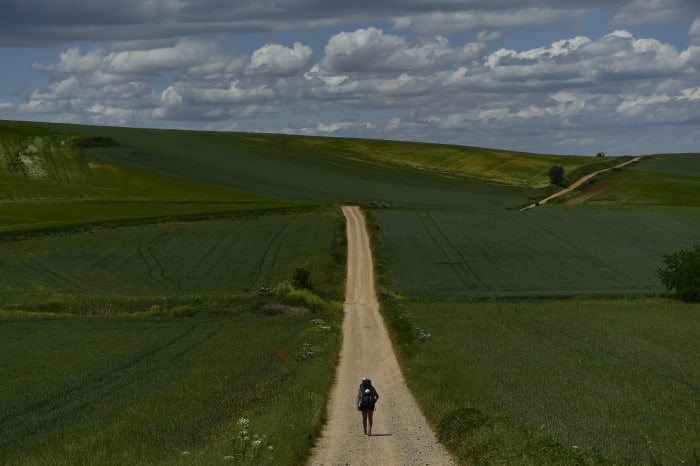 www.local10.com
Camino pilgrims help rural Spain's emptying villages survive
Over centuries, villages with magnificent artwork were built along the Camino de Santiago, a 500-mile pilgrimage route crossing Spain.
Travel
TERRADILLOS DE LOS TEMPLARIOS – Amid the vast grain fields of Spain, a medieval church stands guard over the handful of adobe homes where some 50 people live — and twice as many travelers along the Camino de Santiago spend the night this summer.
Terradillos de los Templarios, and dozens of villages like it, were built to host medieval pilgrims walking the 500-mile (800-kilometer) route across Spain to the Apostle James' tomb in Santiago de Compostela. Today's Camino travelers are saving them from disappearing.
"This is life for the villages," said Nuria Quintana, who manages one of Terradillos' two pilgrim hostels. "In winter when no pilgrims come through, you could walk through the village 200 times and see nobody."
In this hamlet named after a medieval knightly order founded to protect pilgrims, and all along the route, the return of travelers — after pandemic-related disruptions — is helping restore the livelihood and vitality of villages that were steadily losing jobs, population, even their social fabric.
"If it weren't for the Camino, there wouldn't even be a café open. And the bar is where people meet," said Raúl Castillo, an agent with the Guardia Civil, the law enforcement agency that patrols Spain's roads and villages. He's spent 14 years based in Sahagún, eight miles (13 kilometers) away, from where agents cover 49 hamlets.
"The villages next door, off the Camino — they make you cry. Homes falling in, the grass sprouting on the sidewalks up to here," he added, gesturing to a tabletop.
From the Pyrenees Mountains at the border with France, across hundreds of miles of Spain's sun-roasted plains to the mist-covered hills of Galicia rolling toward the Atlantic Ocean, once-booming towns of farmers and ranchers started hemorrhaging population in recent decades.
Mechanization drastically reduced the need for farm laborers. As young people moved away, shops and cafes shuttered.
Often, so did the grand churches full of priceless artwork — the heritage of the medieval and Renaissance artists brought in by prospering town burghers, said Julia Pavón, historian at the University of Navarra in Pamplona, the Camino's first large city.