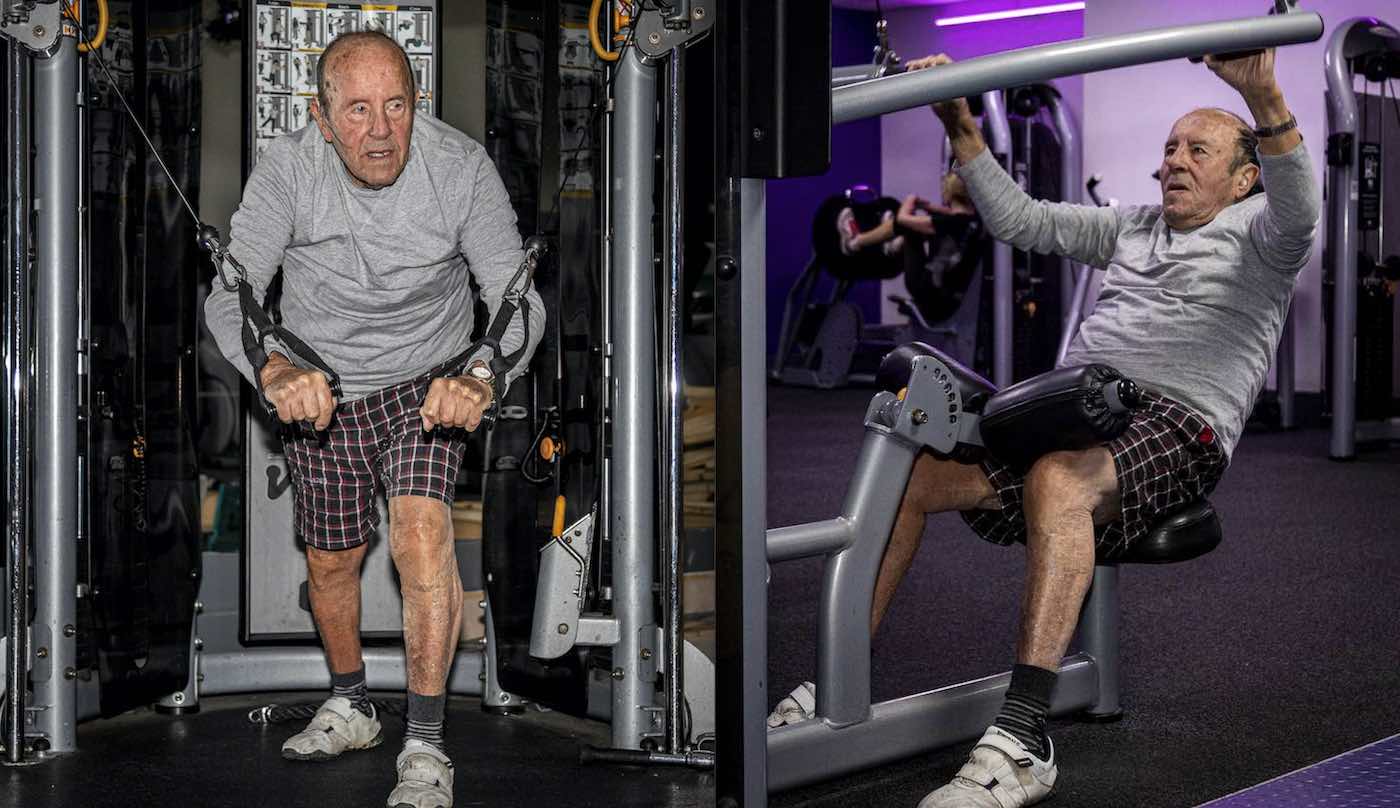 www.goodnewsnetwork.org
Great-Grandfather Dubbed 'Super Mario' Joined a Gym in Retirement and Still Pumps Iron at 94
"Super" Mario Sanna considers the gym he visits twice a week a "second home," and the gym rats there his "second family."
Social & Lifestyle
A 94-year-old retiree still hits the gym twice a week to fit in a two-hour workout, and has no plans to stop.
"Super" Mario Sanna considers the gym a "second home," and the gym rats there his "second family."
The former railway engineer said his job laying train tracks kept him in good shape, but he fell in love with the gym when started going to stay fit post-retirement.
That was 30 years ago. His normal rigorous workout routine includes exercise bikes, rowing machines, leg presses, and biceps curls, but he's not beyond a pilates class.
"I use everything the gym supplies—any type of machinery, from spinning classes to lifting weights and going on the walking machine," said Sanna. "In my opinion, the body needs to be moving. I probably keep moving even when I'm asleep. It's a machine itself. If you leave it idle, it begins to deteriorate."
If the name didn't give it away, Sanna began working for British Rail in 1954 after arriving in the UK from Sardinia, Italy two years earlier.
And during those early days, the physical exertion he needed to shift hefty tracks around had been enough to keep him in top shape.
When Mario finally downed his tools in the early 1990s, he recognized he needed a new way of staying fit and got his first gym membership.
Only an eye condition prevents him from driving to the gym as frequently as he'd like. He's hoping to return more regularly after an operation, but for now a friend picks him up on Friday and Monday.